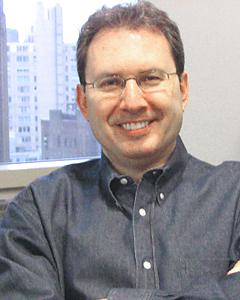 Carl Lennertz
We are happy to announce the addition of Carl Lennertz, book marketing specialist, independent bookselling advocate, and author of
Cursed by a Happy Childhood
, to the faculty of the 2012 Book Passage
Mystery Writers Conference
, July 19-22 at Book Passage in Corte Madera, California. Currently Vice President of Retailing at HarperCollins Publishers, Carl brings more than twenty years of experience in both bookselling and publishing. His biography on the blog
Publisher Insider
, which he writes, states:
I am fascinated by how and why books sell. What are the intrinsic qualities as well as the hype that makes a book catch on? Word of mouth especially intrigues me, and not just for books. Movies? Music? Theater? Art? All of it; what is it about each creative work that makes us pay attention. I think of myself as a student of the business of books vis a vis the business of movies, music and art. But even bigger than that, I think it is safe to say that we book readers are also music, movie and art lovers, and that we, especially, revel in seeing and hearing all that in public spaces as well as in solitude. We need and crave both, yes? I hope to write about such bigger picture issues here, in long pieces as well as short blips.
My background: Worked in bookstores in the 70s, worked at Random House thru the mid-90s and then helped launch the Book Sense program for independent bookstores. I am now with HarperCollins, working on various aspects of marketing with some very talented people on every kind of book imaginable. I will mention books from all sorts of publishing houses and also plug some movies and music, as well as some of my favorite small art museums. My main desires here are to learn more about this thing called word of mouth, about books in the larger society, and, most specifically, to promote the experience of getting out to hear authors and musicians and actors do their thing live.
Carl is also the editor of The Great Lakes Reader and
The Pacific Northwest Reader
, collections of essays by booksellers and librarians in specific regions of the U.S.
Read an interview with Carl Lennertz
(from the website Creative Writing Now)
Read more about the 2012 Mystery Writers Conference >>