Facing The Atlantic - Facing The World: we have been fundraising for them for several months now.
Take a look at the amazing work of the Facing The World surgeons in this trailer of the documentary Facing The World - 7 New Faces In 7 Days. The DVD is now available to buy at £6.99 plus postage. Contact [email protected] to purchase a copy.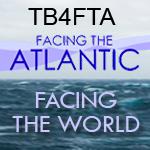 You too can give to Facing the Atlantic and support Stephen Moyer's charity by making a direct donation to Facing The Atlantic here http://www.justgiving.com/Facingtheatlantic
Please note: add the code TB4FTA (True Blood for Facing The Atlantic) to the note of your donation so we can keep track of how much was donated by True Blood / Stephen Moyer fans.