Recruited straight from university to Botswana's CID, David 'Kubu' Bengu has raised his colleagues' suspicions with his meteoric rise within the department, and he has a lot to prove...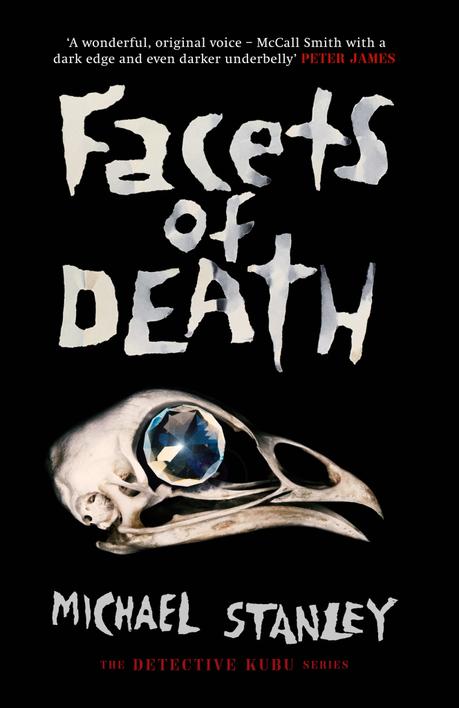 When the richest diamond mine in the world is robbed of 100,000 carats worth of gems, and then the thieves are killed, execution-style, Kubu leaps at the chance to prove himself. But where are the diamonds? And what role does a witch doctor and his son play?
Does this young detective have the skill - and integrity - to engineer an international trap? Or could it cost him everything, including his life...?
***
The early morning sun promised a scorcher of a day, and David 'Kubu' Bengu's clothes were already damp with sweat - not unusual for a man of his size in a hot climate. CHAPTER 1
***
(@OrendaBooks, 27 February 2021, 338 pages, ebook, copy from the publisher and voluntarily reviewed, #BlogTour 9 April)
***
***
This is a new author for me. I thought Facets of Death was a delightful treat and I will definitely read more books about Detective Kubu. I got pulled into the story from the start with Kubu starting his first day with Botswana CID. This has all the trademarks of good, detective fiction; a likable character who seems to live off the page, an intriguing case to solve, twists, turns and misdirection aplenty. I really enjoyed the time I spent between the pages of this book and didn't want Kubu's first case to end.