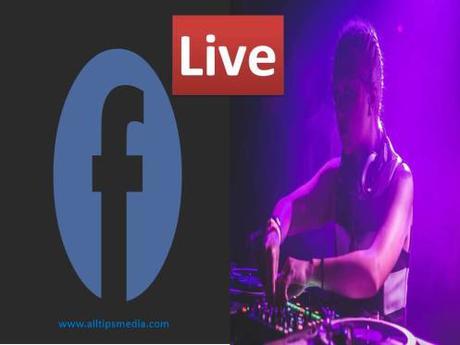 To catch all the attention from users facebook usually updates its version with more significant features. In the last facebook update it introduced the facebook's live stream services to enhance user engagement more and more. This feature went viral on the interest, As this makes every smart facebook user to broadcast their live streaming videos directly from their news feed.
You might be thinking that why facebook introduced live streaming? The reason is that to attract more brands and celebrities to increase the user time by watching their favorite actor/actress and brands. And amazingly youth from all the age groups started to use this live streaming for sharing their facebook status and their on time funny moments.
There are two groups of people using facebook's live streaming i.e., Professional and Unprofessional. In this post i will make you notice difference between Professional and Unprofessional using of live streaming.
1. Professional facebook's live stream:
In this professional use the people are most advanced and very authoritative, they represent their brand announcements, brand promotions and their important posts. They publicize their live streaming videos and posts via advertising and promote their brand to more people and we call it as the professional usage.
What they use to make it professional:
It is pre-planned
They use great camera phone.
Shoot the video with tripod stand.
They gets quick popularity and response as they use all the professional methods.
Read: 8 Do's and Dont's on Facebook for Better Friendship
2. Unprofessional facebook's live stream:
This is the most practised criteria followed by many people all over the world. More than professionals this facebook's live stream is used by unprofessional in many ways. Mainly these videos go viral without any promotion and publicity.
These facebook live video went viral among facebook groups and its users. They use this to let other people know what they are doing now on live.And the truth is the most of the facebook live streaming is used for broadcasting live  playing cricket, celebrating festivals and making funny things.
How Unprofessionals Uses:
They doesn't use high quality cameras.
They make it for fun.
Their videos go viral with their special art.
Read: How to Download Facebook Videos
Tip of the Topic:
Using the technology never a waste of time, but it has its limits. You need to be extra careful while using social networks that too facebook's live stream. Below mentioned tips are more useful in case of your privacy.
Choose your audience based on your video.
Test out your video before posting.
When you are live, you will be notified to your friends so choose right time.
Add your caption properly.