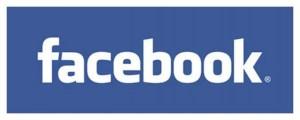 Facebook reported first quarter earnings after the close today.  Earnings beat expectations coming in at $0.34 cents a share.  The company now has 802 million daily users with 609 million of those being mobile.
The company was trading down on Wednesday but is up in after hours.
61.36
-1.67
(-2.65%)
After Hours: 63.69 +2.33 (3.80%) Apr 23, 6:46PM EDT
Tech Crunch covered the release here
Facebook's is getting more and more mobile, now with 1.01 billion users on small screens. It's Q1 2014 earnings show it beat expectations, earning $2.5 billion in revenue with an $0.34 EPS. It now has 1.28 billion total monthly users, 802 million daily users, and 609 million daily mobile users. Facebook continued its march to become a mobile ad company with 59% of ad revenue coming from portable devices. Wall Street had expected $2.36 billion in revenue and earnings of 24 cents per share.

Compared to Q4 2103, Facebook's total user count is up 4% from 1.23 billion total monthly users, total daily user count is up 5.9% from 757 million, and daily mobile user count is up 9.5% from 556 million. Mobile ads made up 53% of ad revenue in Q4, the first time they peaked over 50%, and now account for 57% of ad revenue.
Time Magazine covered the release here
Facebook once again exceeded analyst projections in its latest quarterly earnings report Wednesday, as the world's largest social network continued to show investors it can transition its advertising business to mobile devices.