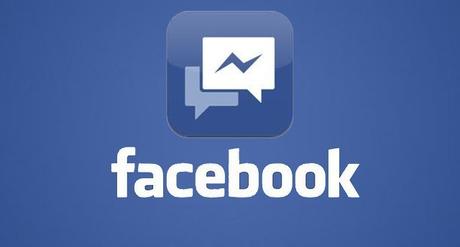 Facebook Messenger is slowly moving away from being a simple free instant messaging and calling app to more like a WeChat of the west, a role that Kik Messenger thought belongs to it.
The application has now integrated Uber into its services where users can now hail a ride right from within the Messenger app. This is a very bold move by Facebook as it looks to change this chat app into a multi-purpose mobile application and take advantage of the same market that Asian apps such as WeChat and LINE are doing in their respective regions.
At the moment, Messenger already boasts customer service channels for businesses. In addition, there are reports that the company is working on developing partnerships with airlines where the latter will be able to broadcast their travel alerts. The company is also still working on M, a virtual assistant that comes in to take the place of traditional functionalities such as making a reservation at a hotel or restaurant.
The VP of Messaging Products at Facebook David Marcus was full of praise for the recent move by the company, labeling it as the perfect incarnation as far as the type of functionality the company wants to see in Messenger is concerned. He adds that we should "expect to see us [Facebook] further opening up the platform [Messenger] more and adding even more capabilities as well as functionality".
Messaging apps are playing a critical role in today's business
The fact that Uber has gone for Facebook Messenger as its partner in a bid to expand its services' reach and basically interact better with their customers, shows the level of importance messaging apps are gaining in the enterprise world.
As mentioned earlier, Messenger is looking to become the WeChat of the West thanks to the fact that this Chinese app already offers ride hailing. Other than this, Wei Xin (as popularly known in China) also allows the users to play lottery, book flights, make reservations, invest in stock market as well as pay bills right from within the app, among many others.
Uber feels that the integration of its services with Facebook will change travelling into a social experience. According to the company's senior VP of business Emil Michael, we might soon see people with their ETAs displayed against their names in the chat group so that it is easier to tell when someone you are waiting for will arrive.
This move follows another that came in earlier this week where the company also partnered with another chat app known as Hipchat. Michael said that this will go on and see the company partner with even more apps, but probably not with the same "level of sophistication as well as deep integration" it has done with Facebook Messenger.
At the moment, the tests will start running in the U.S., with Uber promising to bring the service to other countries very soon. In addition, it was noted that some Messenger users will be gifted with free rides in a bid to test the service. Who knows, you might get lucky.