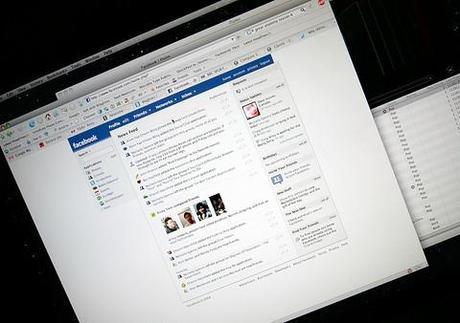 Facebook: Worth $100 billion? Photo credit: Dave Rutt http://flic.kr/p/4kNMVu
Facebook could be going public: according to a Wall Street Journal report, the company is planning to launch on the stock market in 2012, and is hoping for a $100 billion dollar valuation. But will potential stockholders and Facebook users 'like' this? Let's view the comments so far.
Profile picture. According to Shayndi Raice in the Wall Street Journal, Facebook has drafted a prospectus for the Initial Public Offering (IPO) and is looking to float on the stock market in April to June 2012. Facebook is apparently hoping to raise $10 billion through the IPO, which would leave the company's overall valuation at $100 billion: "A Facebook offering of $10 billion would be the largest IPO by any technology or Internet company," reported Raice.
A valuation of $100 billion would put Facebook ahead of Disney ($61 billion), Amazon ($88.3 billion) and Cisco ($96.8 billion). Source: ZDNet.
Status update. Writing on a Financial Times blog, Richard Waters pointed out that there has already been considerable speculation about a possible Facebook IPO: "There has been more noise than substance on this issue," he said, suggesting that the company is keen to "stand back from the Wall Street hype-circle" and that Facebook executives refuse to be pushed into floating until they are ready. Waters argued that the European financial crisis may affect Facebook's decision, but that it seems likely the company really is gearing up for a stock market float.
Find friends. The Guardian's Charles Arthur quoted a venture capitalist and social networking site owner as saying the deal could bring considerable financial benefits to Facebook, allowing the company to work on the rumoured Facebook phone and refine the service. "Having tradeable stock will also allow Facebook to attract more engineering talent," wrote Arthur.
It's complicated. Floating the company could damage Facebook's long-term future, warned  Josh Constine at TechCrunch. "Outside stockholders could detract from Facebook's vision and momentum. They could push for faster returns, and pressure the company to display more ads, turn mobile into a direct revenue stream, and play it safe with product," he said, arguing that Facebook founder Mark Zuckerberg would need to be careful to retain control over stockholders.