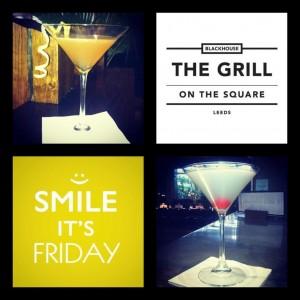 Fridays are better at Blackhouse…

While a steak restaurant is nothing new in Leeds, Blackhouse is bursting with atmosphere and  a buzz that you won't find in any other establishment in the city. Trust me when I say this restaurant knows how to do Fridays.
After a hard week at work, I hot footed it to Blackhouse on a Friday evening. Slightly disheveled after a mad dash in the rain, I was ushered to my seat swiftly and walked through the impressive menu. In a flash our waitress was on hand with nibbles and knowledge about the different dishes on offer and helped us pick what is now my new favorite wine.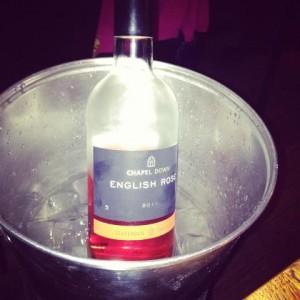 Live music could be heard over the noise of the other diners as we settled in to enjoy our starters of garlic bread, watermelon salad and duck spring rolls. Not one to fit in, Blackhouse surprises guests with a do it yourself garlic bread that comes with its own mini garlic clove and olive oil jug. This is a fun way to start off your night and could be a great ice breaker should you have chosen Blackhouse for a first date. However, make sure you both take a bite!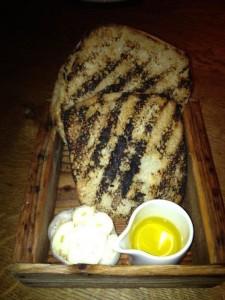 DIY Garlic Bread a la Blackhouse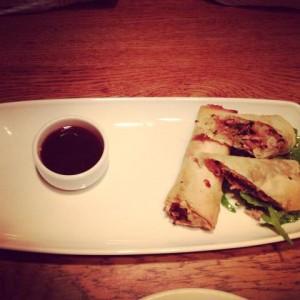 Duck rolls…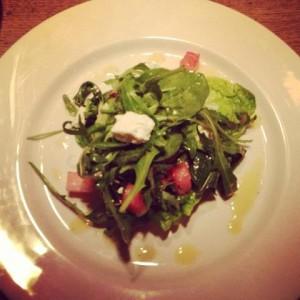 Feta and watermelon salad
The crowd is eclectic, you can expect to find couples cuddled in corners, families toasting their loved ones and business types at the bar enjoying an after work drink or two.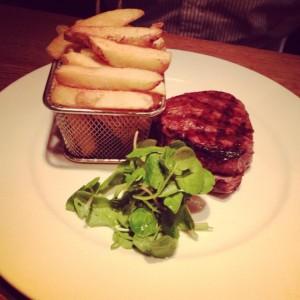 Steak and Chips…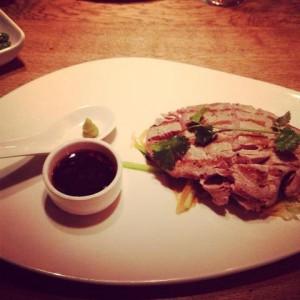 Tuna Steak…
We ordered tuna steak and an Aberdeen Angus steak for main which was I quote 'mega.' Blackhouse also gets major brownie points for presentation, it's always nice when you meal arrives looking as good as it tastes.
Let's get to the best bit. Dessert. I opted for the fudge cake and ice cream. After a brief moment of food envy when I saw the world's biggest raspberry sorbet float by, my fudge cake arrived and I could practically feel my muffin top grow as the waitress placed it down. However, like all good calorific desserts, it was worth it and I was so excited I forgot to photograph it. Ooooops. Naturally, the evening was finished off nicely with a Bellini. Hooray to Blackhouse for making Friday nights fabulous. Have you been to Blackhouse? x