As soon as the holidays are over, most people's thoughts are directed toward Spring. We are hoping that we are able to skip over the wet, cold weather of Winter an transition right into the milder temperatures and lighter fabrics of the season.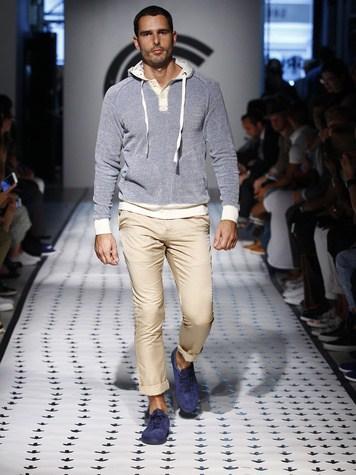 In the fashion industry, the fashion forecasts for the coming season can be seen on the runway well before that time arrives. There are some classic trends that carry on from year to year and other wacky ones that never make it into the stores. One Spring look that is pretty timeless is from a design house called Grungy Gentlemen, which was seen at the New York Men's fashion Week. It consists of a slate grey heathered hoodie with ivory contrast trim around the hood, cuffs, and waist. The details of the ivory placket, shoulder seaming and over-sized hidden pockets make this pull-over more of fashion statement than its sports counterpart. Pairing it with a pair of lightweight khaki trousers and cobalt blue shoes make it the perfect outfit for Spring.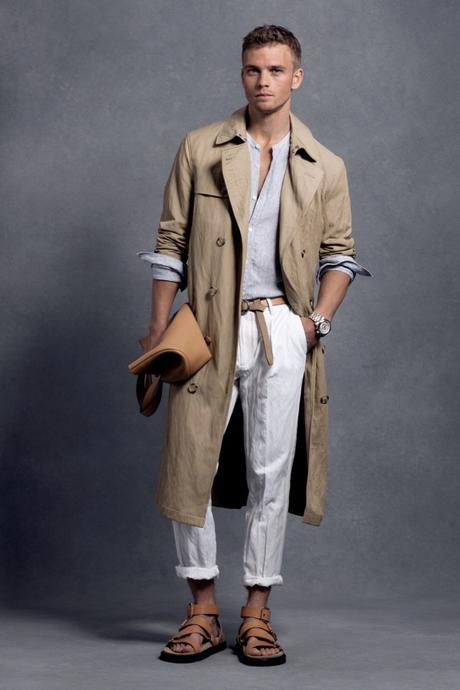 Another one of my favorite looks from the 2016 Spring/Summer Menswear collections comes from Michael Kors. The trench coat is a classic menswear piece that never goes out of style. Michael Kors has nailed it when it comes to the tan color, a lighter and more forgiving fabric, and all the classic details of a trench combined into a "go-to" coat for your wardrobe. Even though trench could be easily worn over a suit, Michael Kors keep the overall feel casual with mandarin collar button-down, white rolled-up trousers, and thick-strap sandals. Adding in the matching leather trio of a belt, sandals, and a bag help to pull the outfit together and polish off the look.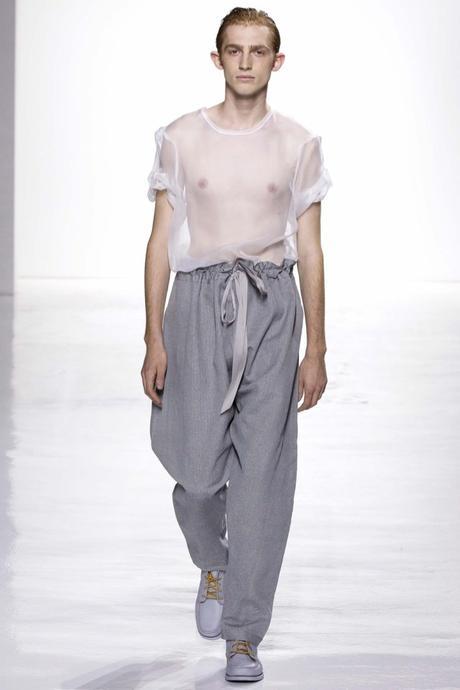 Also on the runway for Spring, you will see looks that should never make it into the stores. Duckie Brown let us see a little too much at New York Fashion Week with the see-through, white mesh t-shirt that they paired with some probably very expensive pajama pants. It is not a look that I can imagine wanting to see on the streets, but they do get credit for a great pair of grey leather shoes.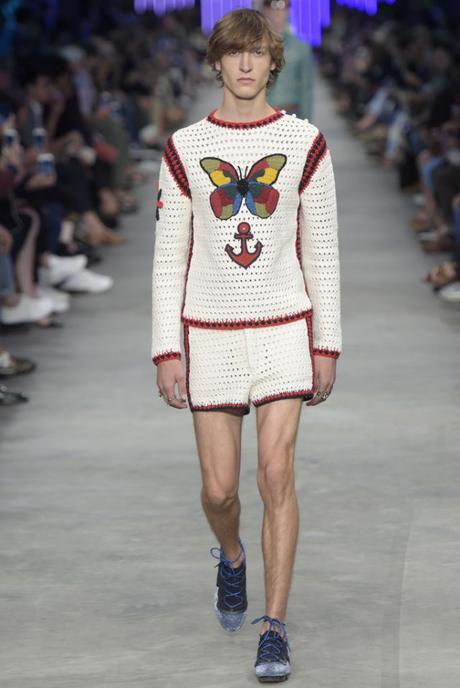 The other look that caught my attention in a bad way was by Gucci. I don't know which part of the outfit is more disturbing: the 70's style short-shorts; the open knit-work that makes up the pieces, or the huge embroidered figures on the top. There are just so many reasons to be traumatized by this look.