I wanted to post this before the 4th of July because I think it is the cutest little accessory to any little girl's red, white and blue outfit.  I think it kind of looks like a firework.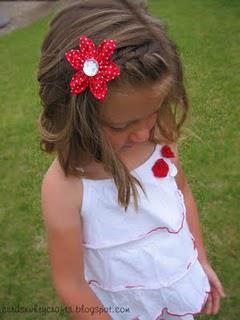 You can also make this cute little wristlet with this same tutorial.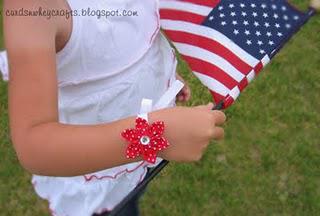 Aren't those the cutest little things?
Items Needed for Bow
:
6 squares that are 3x3 inches
Felt
Thick thread like embroidering thread
Glue gun
Large jewel
Clip
Ribbon
Items Needed for Wristlet
:
6 squares that are 2x2 inches
Felt
Embroidering thread
Glue gun
Small jewel
Ribbon
First take one square and fold it in half.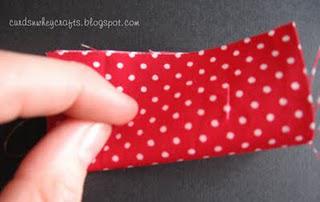 And then in half again.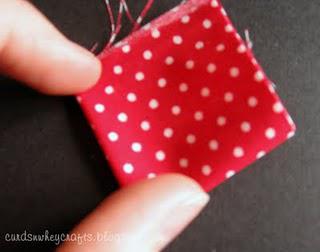 Now turn your square to look like a diamond with the raw edges facing you.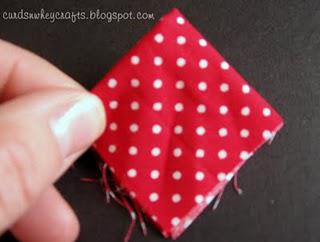 Now pinch it together from both sides of the diamond.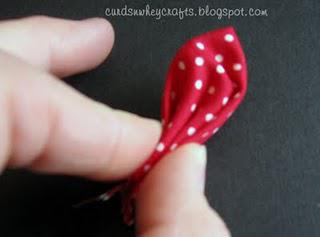 Next thread it onto your thick thread.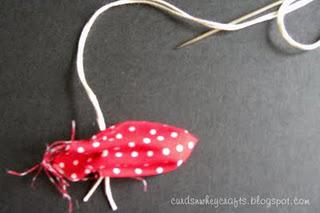 Do that to all squares making sure you thread them in the same direction every time, with the front always facing you. Once you have them all on the thread you are going to start cutting the long tail off of them making sure not to cut to close to the thread.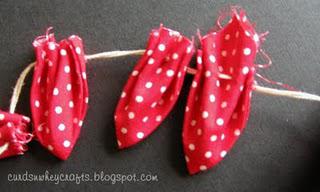 Now push them all together and tie the ends of your thread together in a tight knot.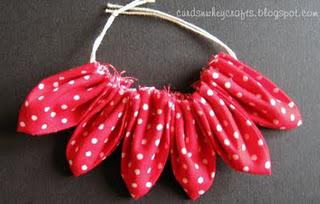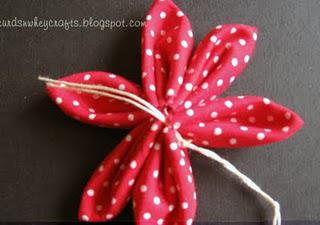 Next clip the thread short and get ready to glue.  Start with the petals that are by the knot and add a little glue from the backside in between the petals.  Go all the way around the flower with the glue and squeeze each petal together.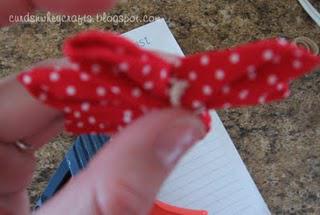 Now add a small circle of felt to the back side.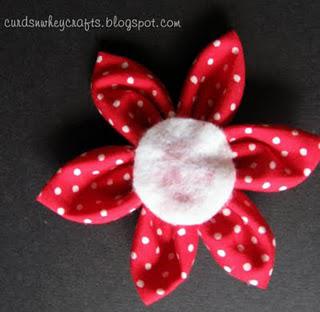 And add a jewel to the front side.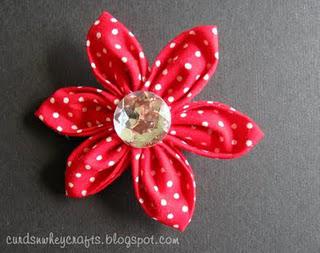 Now to turn it into a bow glue it to a clip or for the wristlet add it to some ribbon!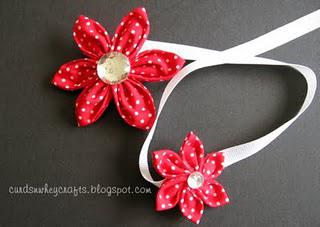 Now put it on your little one and have a great 4th!!!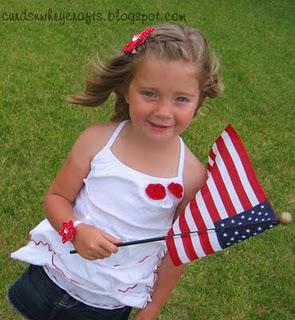 I will be linking to:
Tidy Mom
I Heart Naptime
Be Different Act Normal
Finger Prints on the Fridge
Whipperberry
It's a Hodgepodge Life 
The Creative Crate