There's no better feeling than the unearthing of a fabulous find, and there are a few here that I'm dying to show and tell! If you've already taken a peek at our new Fabergé Egg Necklaces, you'll strongly be desiring one at the end of this post

. It's time to skip the egg dying activities and go on a jewelry egg hunt at 1928! Warning: You might have a hard time choosing.
Fabergé—Peter Carl Fabergé to be exact, was a Russian goldsmith who used to create and design jewel-encrusted and enameled eggs for royalty from 1885 to 1917. The most famous necklaces made from the House of Fabergé  were for Alexander III and Nicholas II of Russia. Even to this day, the Fabergé egg is considered to be a symbol of luxury and high status.
Below left, is an expensive piece by the jeweler decked with rubies, diamonds, an emerald cabochon of 127.76 carats. Price: Undisclosed. Below right is a mini emerald 1928 representation that is much more affordable! Fab find at $25.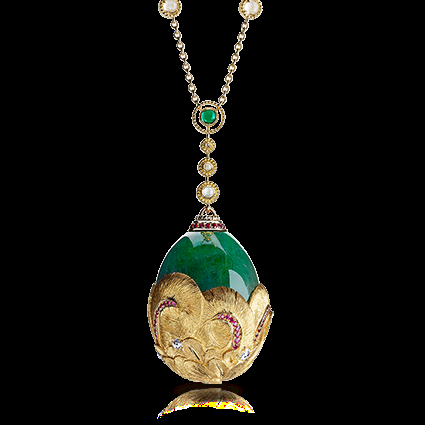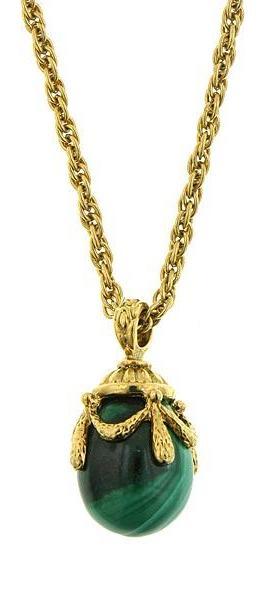 On the left is a House of Fabergé piece made of spirals of yellow and 19 carat rose gold, on a white gold egg pendant set at the base with a cabochon ruby. On the right is a 1928 egg pendant with elongated spirals in romantic peach hues. Fab find at $45.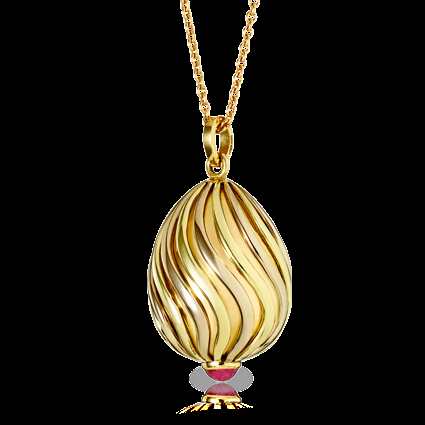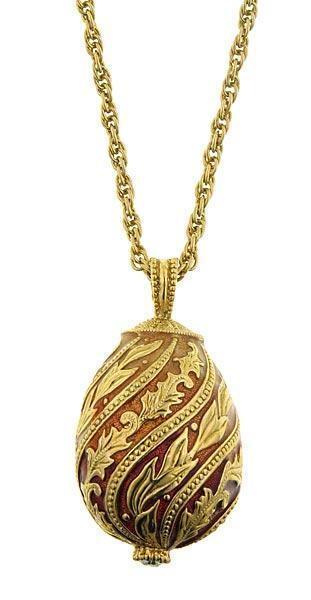 Below left is a House of Faberge royal blue enameled egg pendant engraved with white gold accented with 58 round white diamonds. On the right is 1928 piece that is just as elegant with gold tone detailing. Fab find at $30.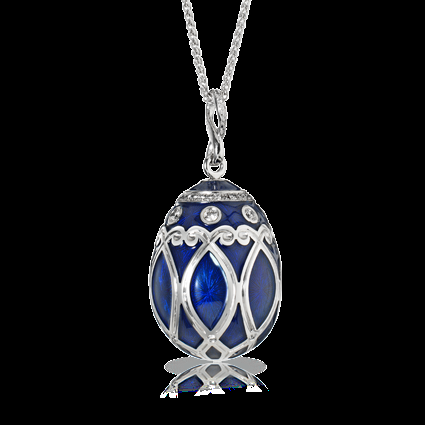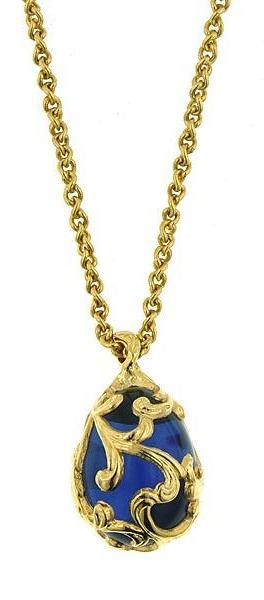 é