If there's one thing we can't get enough of here at 1928, it is vintage inspired, retro glamour! The beginning years of "Tinseltown" were an era all their own. Actresses such as Marilyn Monroe, Elizabeth Taylor, and Sophia Loren created an iconic beauty that will never go out of style. Trends may come and go but you can always count on "old Hollywood glamour" to be fashionable.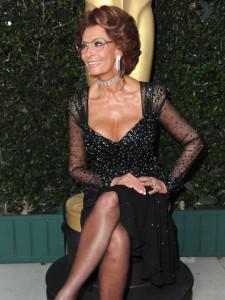 Sophia Loren
This week, The Academy of Motion Pictures celebrated one of these classic beauties with a gala in honor of Sophia Loren. The woman of the hour was looking just as glamorous and stunning as ever at the age of 76 and showed us what classic beauty is all about. But it was another celebrity in attendance Wednesday night that caught my eye. Eva Mendes was there and not only paid honor to Ms. Loren but also to retro fashion in a bright green Oscar de la Renta dress. Her look was so fun and fresh and appropriate, I just loved it from head to toe!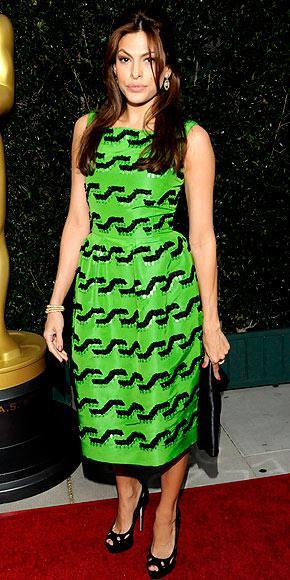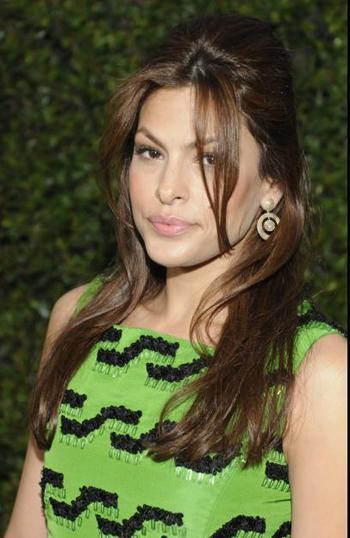 Mendes completed her look with a simple black clutch and matching heels and accented the green perfectly with some gold jewelry. Her earrings, by Kara Ackerman, reminded me a lot of our Mother of Pearl Vintage Hoop Earrings. Only difference is Eva Mendes' pair will cost you about $300 and 1928's pair are only $45! They feature genuine Mother of Pearl and are also a favored style by Debby Ryan from the Disney Channel! Talk about your fab find!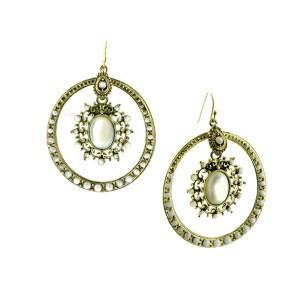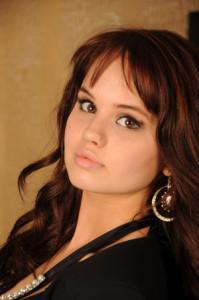 Actress Debby Ryan wearing 1928 Mother of Pearl Hoop Earrings