One of my favorite styles  is the laid back look of the classic bohemian trend—of course for many reasons. For one, it never goes out of style! Fashion always talks, and to me this look communicates creativity, fun and that you're carefree. It's all in the form of loose, flowing tops to the dangling earrings that freely swing back and forth to the mish mash of layered bracelets.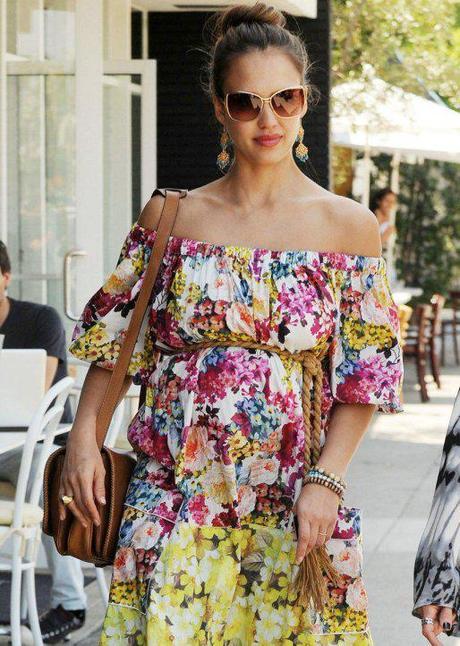 Jessica Alba was spotted wearing this look perfectly in LA with a cute-as-can-be off-shoulder floral dress by D&G with a rope belt—and of course, you can't miss her jewelry which completes the look

. Alba decides to wear an aqua and gold toned long chandelier earrings with layers of beaded bracelets. To achieve the look, we've got the perfect pair of earrings that will give you that Bohemian vibe you're looking for! Happy Friday!