Color is a very important part of getting dressed each morning. Does this match with that? What color looks the best on me? Do I want to stand out or blend in? What color haven't I worn in a while? These are all questions we may ask ourselves (even if you only subconsciously think it) when we are picking out our clothing and accessories. Seasons come and go and so do color trends. There are even rules when it comes to clothing colors, like you can't wear white pants after Labor Day and you ought to wear black in mourning.
But there are two colors that are classic, chic and are getting a lot of attention this upcoming fall. And as the saying goes—its as simple as black and white! These "colors" (since technically they are shades) are not necessarily hot trends on their own but make a dynamic duo coming to us in the form of color blocking, graphic prints, and trimmed, tailored pieces that are meant to be worn together.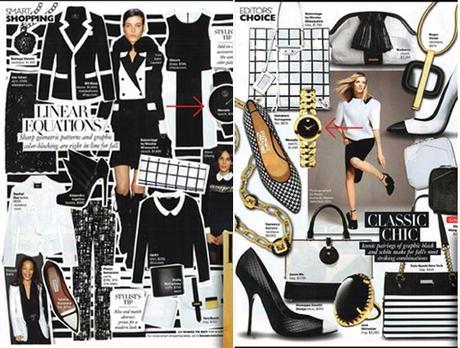 Trend Reports from Harper's Bazaar Fall Fashion Preview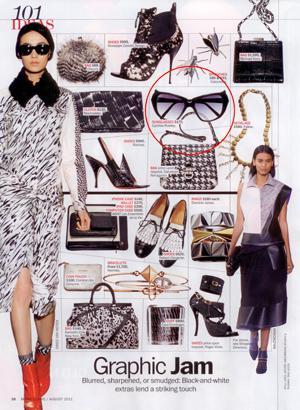 Marie Claire's B&W Picks
While "classic chic" is the definite hot look of the moment, don't get that confused with minimalism. Black and white may be a simple and easy color palette to work with, but that's what makes it the perfect palette to go bold! Mix and match your geometric patterns for a twist. And even better, add a pop of fall's other spotlight color—red!
We still have a few more months for the fall season to kick into full gear, but that didn't stop a few fashionable celebrities from showing us how this black and white look is done—the style savvy way! See here how Olivia Munn styles her off the shoulder Carolina Herrera dress. The soft, draped shoulder mixed with the satiny fabric could easily look like we've seen this dress a million times before, but her accessories are what make the look right on trend! With her nude peep toes, nude clutch with red accents and her fiery orange-red earrings, we think this is one of Ms. Munn's best looks ever!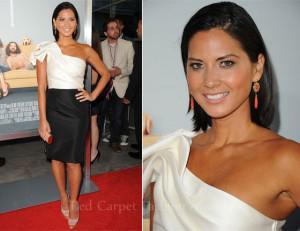 To get this look, we suggest our very own Antiquities Couture Carnelian Red & Pearl Earrings. The red hue of these earrings is a bit brighter and bolder than the other ruby red styles. And everything about them says classic with a twist- the gold tone, the pearl accents and even their Art Nouveau style! And remember—our 30% off sale ends TODAY so if you want to spice up your black and white look with a pop of red, we suggest you act fast!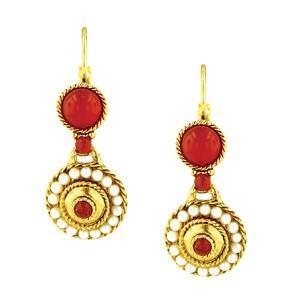 Another starlet to rock black and white with a youthful, fashion forward vibe is
Emma Roberts
. Roberts attended an event for
Kate Spade
wearing a black and white striped dress by the designer. Here again we see a nude clutch and this time crimson red pumps that matched her smiling lips just perfectly! But my favorite part of Emma's outfit is the vintage glamour look she achieved with the soft wave in her hair. Pulled to the side like that you can see her sparkling gold earrings- simple but effortless!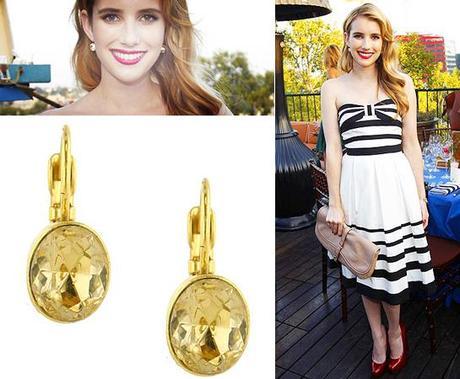 Do we see a trend here? Black and white paired with nude, gold, and red! I assume many of you already own clothing and accessories in these classic colors, so get creative the way you mix and match them and you have style that matches the stars! Have a fabulous Friday!