1928 Jewelry is known for our vintage inspired, yet fashionable jewelry designs. We have a little of something for everyone! Whether you like bold, trend setting necklaces, classic pearl studs, sparkling beaded bracelets- we have a bit of it all. But what we find more special than having something that will fit any style, is having a signature piece that fits EVERY style.
Tracking our best sellers on the website is different than looking at what sells best at individual stores, because at stores, they target a certain style demographic. However on the web, which is accessible to all style demographics, we get to see the pieces that truly shine. And if you haven't guessed it already, our best seller by a long shot, is our 1960's Vintage Inspired Gold Tone Pen Necklace!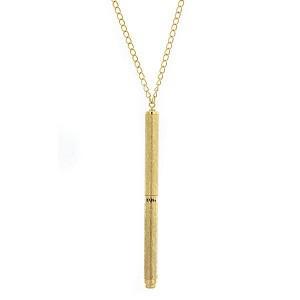 If you are a fan of the television series
Mad Men
, you already know that a lot of the hype around this necklace is because of Joan Holloway's character who is rarely ever in a scene where she isn't wearing a gold pen around her neck. While we can neither confirm nor deny that the one Joan wears on
Mad Men
is from 1928, we do know that we make a necklace EXACTLY like hers! And it is a hit!
As I mentioned earlier, what I think makes this pen so special, apart from the Mad Men reference, is that it fits just about every style you could think of- vintage, edgy, trendy, professional- you name it, and this pen necklace would never look out of place! You can tell just by the variety of different celebrities who own 1928's pen necklace. It became such a popular style that we added colored stones to offer it in a variety of glammed up versions of the 1960's inspired classic. Take a look at who rocks the famous 1928 pen necklace!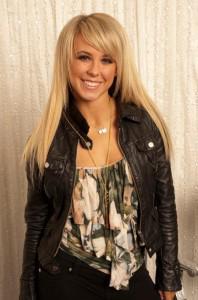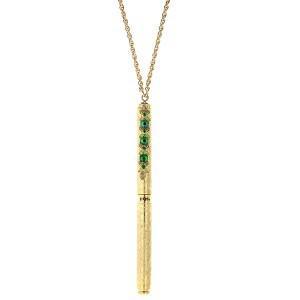 Chelsea Hightower from DWTS looks cute and chic with her pen necklace on! We love that she styled it with a modern leather bomber and a shorter pendant necklace. See? You can still rock retro and make it modern!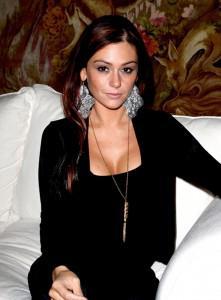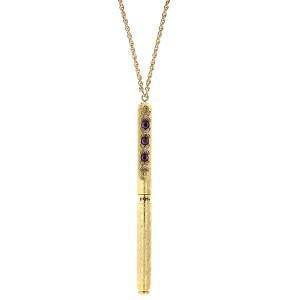 Jenni "JWoww" Farley from the reality show Jersey Shore picked out her amethyst crystal pen necklace because that is her birthstone! It makes a great birthday gift- it's useful and stylish!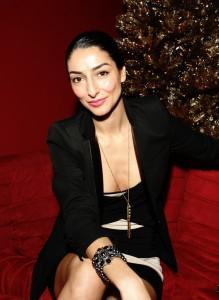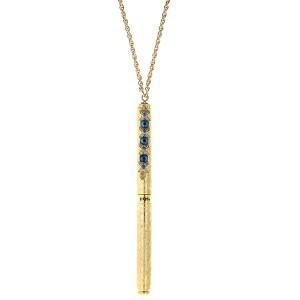 Actress Necar Zadegan, who you may recognize from such TV hits as LOST, 24, and Nip/Tuck matched the sapphire blue stones on her pen necklace with the metallic blue-ish beads of another 1928 piece! Check out our Pearly Blue Multi Strand Bracelet. Simple necklace with a statement bracelet- we told you it fits with any style!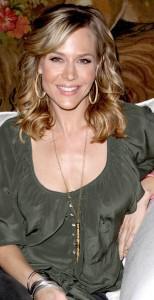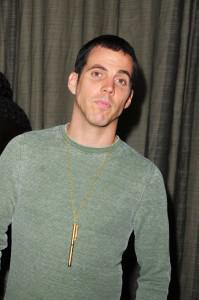 Everyone from Julie Benz (who plays Rita in Dexter) to funny man, Steve-O (comedian) the pen necklace is a HIT! We highly recommend you get one for yourself to see how you can play it into your personal style. You'll be sure to get compliments on this unique piece and it only sets you back $20! How FAB-U-LOUS!!!
And because its the first Friday of the month, we'll give you something even more F-A-B. Today only, check out our Sale items and take an additional 25% off already reduced prices! We just added new styles to the sale section so be sure to see if the pieces you've been eying are in there

Happy, fabulous Friday!
′