Spring has sprung, and what better way to celebrate than trying out all the latest and greatest looks from head-to-toe! We've already gone into plenty of detail about the hottest color for 2011, what colors of nail polish to wear, beauty and makeup trends, and how to revamp your current wardrobe to fit the upcoming trends. However, it's one thing to prep and dream of spring fashion and another to be actually wearing it! With the warmer weather either already here or coming very soon, you've got a limited time to make sure you have your Spring 2011 essentials.
I saw this photo of the beautiful Diane Kruger and I think it sums up so many things about Spring '11 fashion that I love! Her beachy, messy braid with a drastic side part makes me yearn for a hot summer day and a picnic on a boat! And her tribal inspired dangle earrings are ah-may-zing! I've swooned over multiple labels' campaigns that feature tassel earrings such as Louis Vuitton, Chanel and others, but the ones Ms. Kruger are wearing bring something new to the table entirely. They are long, luxurious and bold while still maintaining a natural look- nothing too glam, which means you can wear them when you dress up or with a pair of jean shorts and a tank top!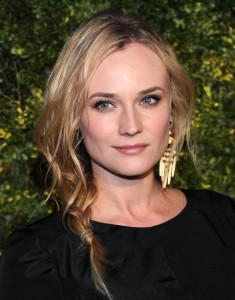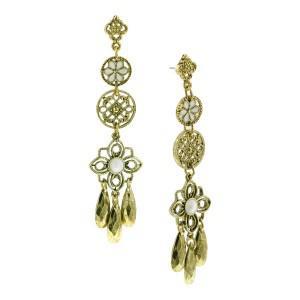 Her earrings also immediately brought to mind some 1928 styles that offer the same look.! 1928's Brass and White Long Dangle Earrings are perfect for this spring for any occasion. Pair them with a monochromatic white outfit or with a casual sun dress, the options are endless! And their most exciting feature? They're only $35! Talk about getting a lot of bang for your buck! Fabulous!
Here are some more tribal inspired, dangle earrings that will help you achieve this springtime style in any color way you prefer!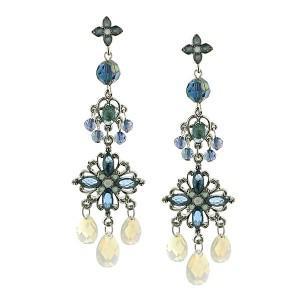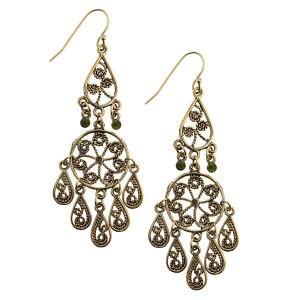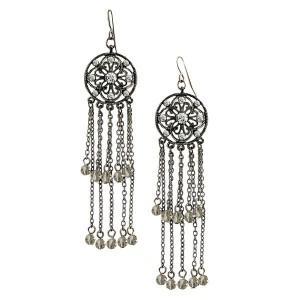 Have a Fabulous Friday!