Is it just me or is everyone else breathing a collective "aaaaah" at the end of this week?  Geez. 
Well, what's going on people?  Same-sex marriage opposed by Maryland Marriage Alliance, Lawyer Barbara Anwine's may file suit over SWAT search, One charge dismissed in robocall case, and the National Harbor is lighting the Christmas tree tonight
Maryland Marriage Alliance formed to oppose same-sex marriage.  They believe that marriage is between one woman and one man and are bringing together religious leaders from across the county to oppose legislation making same-sex marriage legal.
Barbara Arnwine, is a lawyer, civil rights leader and opponent of voting id laws.  Her home was raided by police and SWAT team who were looking for her nephew, a suspect in an armed robbery.  Looks like they had the right house, right motive but WAY WAY WRONG EXECUTION.  There was no warrant produced and really, was a SWAT team needed? You raided a lawyer's home without producting a warrant?
Former Gov. Ehlrlich's aid Paul Schurlick had the pesky little charge of trying to supress Black voters thrown out by a judge.  "Judge Lawrence Fletcher-Hill ruled that state prosecutors had not elicited enough evidence for a jury to weigh if Paul E. Schurick had obstructed justice in a criminal probe of whether Schurick had ordered Election Day robo-calls to suppress black voter turnout." – Washington Post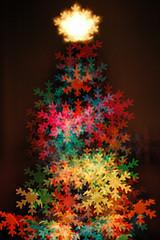 Christmas tree lighting and fireworks all take place at the National Harbor tonight.  Tree lighting is at 7pm and the retailers are offering some great deals!