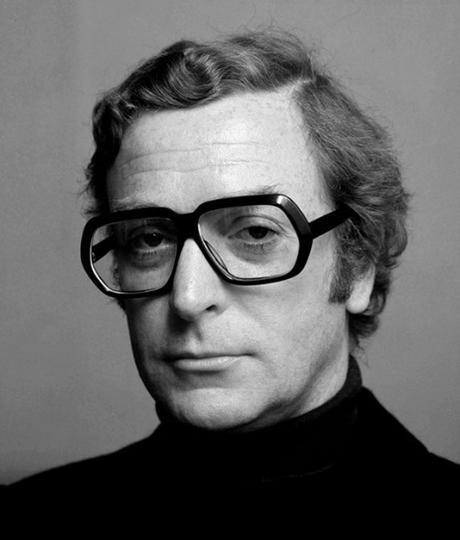 Freelance writer Kathleen Hale had a great interview with Fran Lebowitz a few years ago, which was published online at Elle Magazine. The two met at the illustrious diner-style restaurant Burger Heaven in New York City, where Lebowitz laid down some pretty grumpy pronouncements about today's fashion while drinking a large soda. Supposedly, yoga pants are ruining women, platform shoes embody everything that's wrong with the youth, and all men look atrocious in shorts. It's the kind of bah-humbugging that usually turns me off, but somehow comes off charming here. Perhaps it's because Lebowitz herself is known for her distinctive sense of style, which doesn't at all conform to traditional rules. She pairs softly structured Anderson & Sheppard sport coats, cut like they were built for an NYC financier or editor in the 1980s, with straight legged jeans, white French cuff shirts, almond-toe cowboy boots, and two gold rings. Regarding her signature tortoiseshell glasses, she said:
I feel very strongly that almost the entire city has copied my glasses. I went to a fashion show during fashion week, and everyone there had on my eyeglasses. Warby Parker has also copied my eyeglasses. Here's what started happening: A few years ago, kids – and by which I mean, my friends' kids – started coming up to me and saying, 'Fran, where'd you get those vintage glasses?' And I said, 'They're not vintage. I've just owned them for a long time. They are vintage in the way I am.' 
Like everything she wears, Lebowitz's glasses are custom made, but take after something she picked up eons ago when she first developed her style. Her white dress shirts, for example, are made by the British shirtmaker Hilditch & Key, but designed after something she previously bought at Brooks Brothers – at least before the company discontinued the model. (She groused: "If you're going to discontinue an item that thousands and thousands of people buy, announce it. Say, 'We will no longer be making our excellent Brooks Brothers cotton shirts that we made for 5,000 years. We're going to change them in some awful way. We're alerting you so you can buy a lifetime supply.'"). Similarly, she says her oversized frames are an attempt to "recover what she once had," and of everything in her wardrobe, these were the most expensive. She refused to reveal how much she paid for them, but when pressed, admitted they ran her about as much money as one would pay for a car.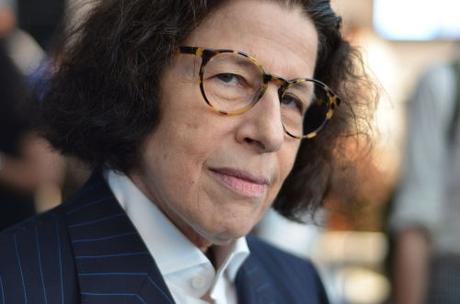 Of all the things in Lebowitz's look, it's her eyewear that pulls everything together. And that's seemingly true for many stylish figures, as well (even if, hopefully, they didn't pay as much for their frames). Robert Crumb, the originator of counterculture cartooning, was often shabbily dressed in ill-fitting sport coats and baggy trousers. However, his magnifying eyewear underscored his nebbish features in a catwalk-hip way that has since been endlessly copied. Likewise, Bruce Boyer's mid-century P3-style glasses dot the i's and cross the t's on his classic American sense of dress; Malcolm X's austere suits would have looked rather anonymous if it weren't for his browline eyewear; and film critic Rex Reed's cartoony glasses bring a smile to my face (even if I would never actually put his style of glasses on my face). My eyewear style icon is probably Michael Caine, a man who's often praised for his sophisticated suits, but it was his glasses that made him stand out. See some of the photos below for how he wore thick eyewear in the 1960s, then switched to oversized, angular shapes and thinner, wiry frames in his later years. 

One of the things I love about all these examples is that the choices are deeply rooted in the wearer's personality – they're more about feeling than rules. Nowadays, you can find hundreds of guides directing you to what shapes you should wear based on the contours of your face. And while they can be somewhat helpful, they also don't tell the whole story. Last year, when I interviewed David Barton, founder of David Kind, he compared these pseudo-scientific rules to knowing your jacket size. "There are certain rules about fit – how the nose bridge fits, where your eyes sit relative to the lenses, and how wide the frames are on your face," he said. "But that's like knowing you wear a size medium. It's just the starting point for discussion, there are a million directions you can go from there. The rest is about style and personality."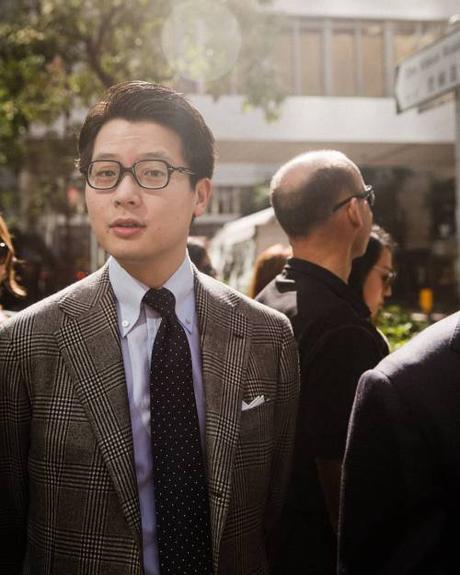 If you live in a big city today, almost everyone wears the same frames – slightly rounded, slightly hip, plastic spectacles that defined the geek chic era of the early aughts. The frames are popular for a reason. They're genuinely classic and flatter almost anyone. Allen Ginsberg personified how well these can look even when you dress scruffily. Luciano Barbera wears them in a way that looks more elegant. Lately, however, I've been increasingly interested in more distinctive styles. Ultra-thin, wiry metal frames; mixed materials that combine metal and cellulose acetate. Mark Cho of The Armoury has a pair of square frames I really like, presumably custom produced for him by Nackymade. Elliot Richardson used to wear something similar in the '60s and '70s; Dominic Chianese sported the same shape, but oversized, when he played Junior on The Sopranos. 
If you're looking to get a pair of new glasses this year, I say don't be afraid of getting something distinctive. This can mean anything from color – tortoiseshell frames look vaguely academic, while crystal-clear eyewear hints at a creative personality – to unusual shapes. Find something that helps define your style. Some of my favorite companies at the moment include David Kind, Oliver Peoples, Yellows Plus, Garrett Leight, and Lesca. I especially like David Kind's Roman and Garrett Leight's Wilson – the first feels classic, while the second leans modern. I find both look subtly distinctive without feeling like they're shouting. 
There's also Cutler & Gross, Barton Perreira, Moscot, Illesteva, Ben Silver, Salt Optics, Mykita, Eyevan 7285, C.W. Dixey & Son, E.B. Meyrowitz, Maison Bonnett, and Nackymade (the last three being bespoke makers). Warby Parker, Cubitts, and Classic Specs are good if you want something more affordable. Krik Originals is bringing back the old 1980s Cazal shapes; Lowercase has reworked the magnificently ugly frames previously issued to American servicemen (so hideous they were dubbed Birth Control Glasses, although Lowercases' version looks pretty good). If you have one near you, it's also worth visiting a vintage eyewear retailer, such as Allyn Scura in San Francisco, where you can experiment with a wider range of styles. A lot about this is being open minded and dressing by your eye (however blurry without corrective lenses). In 1990, Bruce Boyer wrote in his book Eminently Suitable: "wearing clothes is still something of an art – it has not descended to one of the sciences." That's still true today.