Exuviance Performance Peel
So many factors contribute to skin that could use a pick me up! Things that are out of our control – like age, the environment and stress! But, the good news is we can control what we do about these unwanted effects! Exuviance Performance Peel is one of those things! As they say "this at home peel helps to exfoliate dead, dull surface layers for a more radiant complexion." After using it over the course of 6 weeks I found that there were two things that I saw a significant improvement in. They are the overall texture of my skin and a reduction in fine lines. This is HUGE! I am really pleased with the results. Unfortunately WAY TOO MANY years of frowning have left me with a deep line in between my eyes that is now permanent. Therefore my advice to you is 1) start using this product as soon as possible before fine lines become deep lines! and 2) smile more!!!  🙂
BUY IT HERE!
Take a look at my very candid, make – up free video showing you exactly how to use it and explaining more about the peel and my opinions about it. Let me know what you think!
BUY IT HERE!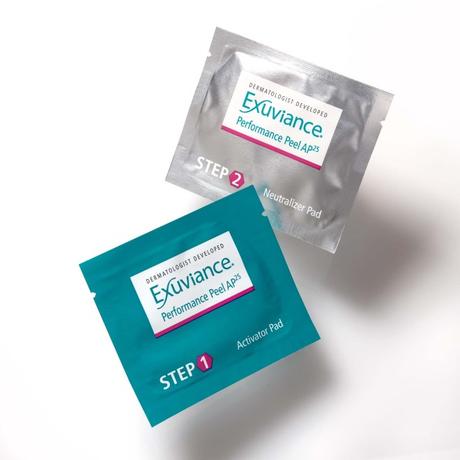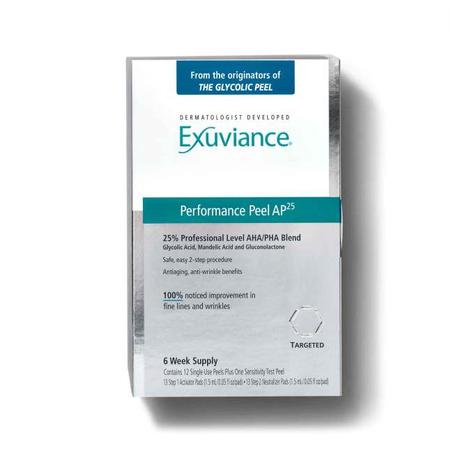 What the Brand Says About the Product
"This two-step peel provides the benefits of a Glycolic Acid peel in the comfort of your own home. With regular use, up to twice a week, this peel has been clinically proven to:
• Refine pore size and smooth texture
• Visibly diminish the appearance of fine lines and wrinkles
• Improve clarity and brightness
• Brighten and even skin tone
• Provide an all-over healthy glow, suppleness and smoothness to skin
Recommended for: Those looking to address aging skin or a dull complexion.
Size: Contains 12 peels (a 6 week supply)"
Powered by @BrandBacker #peelperfection  #peelchallenge  #exuviance  #AcidAuthority  #rockinrobin #sponsored @exuviance #gotitfree