Exuviance Bionic Oxygen Facial
OMG! This Bionic Oxygen Facial mask is amazing! From the minute you apply it you can feel it working. I love knowing that the job is getting done and you can tell it is by the oxygenating effect on your skin. I love being able to get this level of skin care at home. In the past you could only achieve this in a salon but for the cost of one treatment you can treat your skin in the privacy of your own home for months, and you don't even have to make an appointment! (Personally, I hate making appointments, LOL)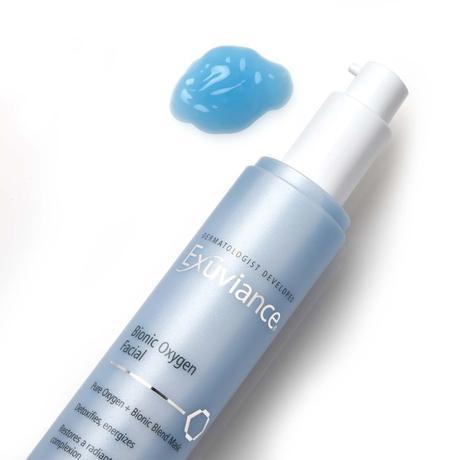 So, you just pump out some of this blue gel and apply it to your skin with your fingers. I don't even know how to describe the scent, but I can tell you it is really good, fresh, clean and well, um, yummy!! With in a few seconds – the magic happens! You get this gentle, ticklish kind of feeling on your skin, reminiscent of tiny bubbles landing and popping. The gel turns into a white foam after a few minutes. Once it is all transformed into foam, it is done! It takes about five minutes all together. All the while your skin is being expertly detoxified and restored to a younger, fresher, moisturized state. Then you simply wash it off, I jump in the shower to rinse it off. It comes off easily and leaves no residue and feels simply GREAT! The first time I used it all I could think about was, when can I use it again! It is recommend to be used 3-4 times a week. YAY!
BEFORE!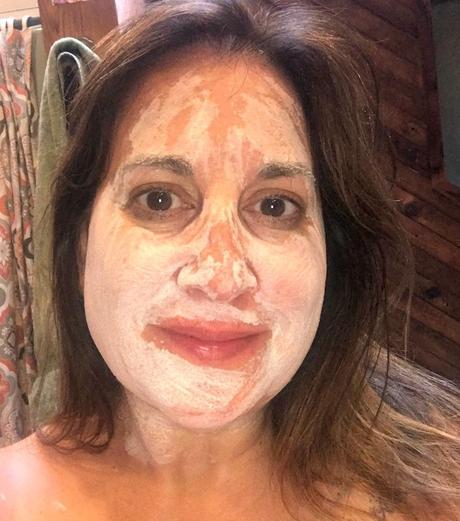 The first time I tried the Bionic Oxygen Facial, I was getting ready to head into New York City for New York Fashion Week. I really wanted to look on point and I was so pleased with the results. I thought my skin really looked supple and radiant and it felt silky and soft. I wore very little make up on my face that day because it was a hot day out and I was pleased with how my skin looked. You really need to try this mask out for yourself!
AFTER!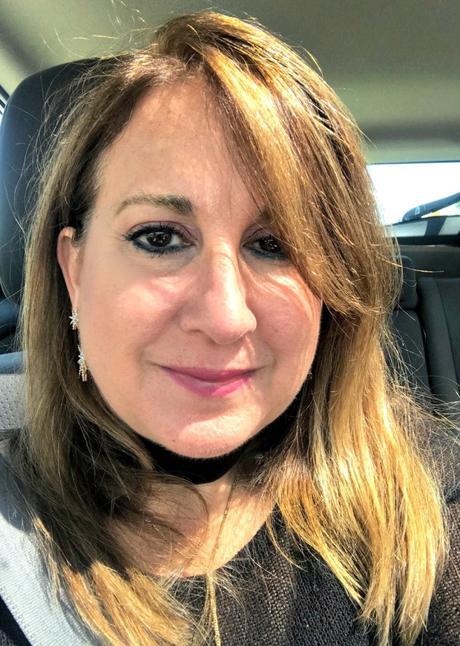 Here is what the brand wants you to know…
About the ProductEnjoy a fun, foaming DIY spa treatment at home with Bionic Oxygen Facial. Oxygen has long been known as a pre-event treatment for savvy beauty enthusiasts, so whether you're hitting the red carpet or just a night out with friends, treat yourself to the power of oxygen at home.
Exuviance Bionic Oxygen Facial is a quick fix for stressed skin, delivering a spa-quality treatment at home. The triple oxygenating blend works to restore radiance and brighten skin. A revitalizing infusion of molecular oxygen detoxifies and eliminates dullness, helping to trigger cellular energy and optimize collagen. Simply massage onto damp skin and allow the invigorating molecules to work their magic.Product snapshot:
• Detoxifies and eliminates aging dullness
• Stimulates vital cell energy
• Provides essential support for optimal collagen levels
• PHA/Bionic Blend adds extra youth-promoting benefits to restore radiance and supplenessThe benefits:
This unique mask containing pure essential Oxygen plus our Bionic Complex energizes and detoxifies, bringing new life to stressed skin, and instantly restoring a youthful, soft, luminous complexion. A triple oxygenating blend delivers an infusion of molecular Oxygen to detoxify and eliminate aging dullness, stimulate vital cellular energy and provide essential support for optimal collagen levels. Our Bionic Complex adds extra youth-promoting benefits, restoring a translucent radiance, suppleness and smooth silky softness to your complexion. A single use of Bionic Oxygen Facial envelops skin in a delightful oxygenating experience, revealing skin that looks and feels revitalized, refreshed, transformed.How to use:
Massage a generous, even layer on clean, damp skin. Wait five minutes, allowing a thick oxygenating froth to form and then disappear. Rinse skin and apply an Exuviance treatment or moisturizer. Use 3-4 times a week.
Recommended for: Those looking for an experiential, spa-like facial to detoxify skin
#ExuvianceOxygenFacial  #AcidAuthority  #GotItFree  #GoBionic  #Exuviance  #ad #rockinrobin Powered by @BrandBacker
http://https://www.neostrata.com/product/exuviance+bionic+oxygen+facial.do