What's Halloween without a little makeup?  We had a lot of fun trying out the Extreme Face Painting FIENDSIH & FRIENDLY.  It's a combination of the first two books that isolates the friendly faces from the fiendish ones.
You get a combined 50 creative face ideas with this new edition! The first half of the book are the friendly ideas like cats, clowns and piglets. The back half provides more ghoulish options including zombies, aliens and gargoyles.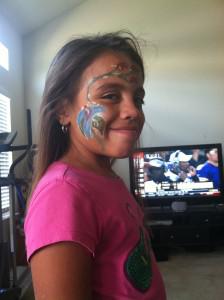 The book outlines all the materials you need, brush, sponge and cotton swab techniques, and even how to create texture, shading and more.  Each page reveals a finished face along with step-by-step pictures to guide you along.  I was interested to see what we could make with a standard Halloween makeup kit purchased at our neighborhood dollar store.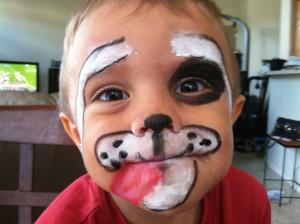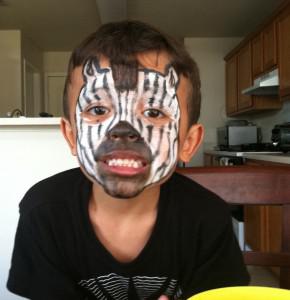 The kids picked their choices (all from the friendly side of the book) and we got started.  I have little to no artistic ability and I thought my puppy dog came out pretty cute.  Daddy dolled up our zebra and flower girl and they were pretty pleased.   If you have a decent eye for art, your creations will certainly look more authentic than mine.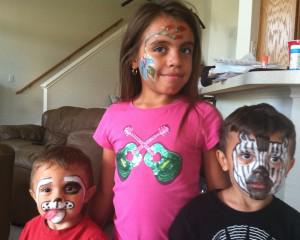 This is definitely a book for the library you can use multiple times a year for Halloween, school plays, birthday party face painting and more.   It also includes a bonus DVD where you can see some of the face painting transformations come to life; $25 at most online book sellers like Barnes and Nobles and Amazon; ereader options are also available.