While vacationing with his family in Greece a few months ago, a 38-year-old Russian cybercrime suspect named Alexander Vinnik was put under arrest on a U.S. warranty.
His arrest, which was in coordination with an international law enforcement investigation, was due to the allegations that he was connected with money laundering while working with the now-defunct Bitcoin exchange BTC-e.
Vinnik is currently subjected to a judicial tug-of-war between Russia and the U.S., which both seek him to be extradited for various charges.
The decision is set to be postponed to December while Vinnik's lawyers line up additional witnesses for the hearing.
Background: Charges of Alleged Crimes
In October, a three-judge council agreed to deport Vinnik to the U.S., where a grand jury charged him on 21 counts related to money laundering as well as spearheading a $4 billion-valued Bitcoin laundering operation.
This operation was also connected with the funds stolen from the short-lived Bitcoin exchange Mt. Gox, which led to its collapse in 2014.
Allegedly, Vinnik committed these crimes while working as a technician at BTC-e, one of the largest digital currency exchanges in the world.
According to the U.S.Department of Justice, Vinnik has been indicted by a grand jury in the Northern District of California on several charges including engaging in unlawful monetary transactions, as well as laundering money and conspiring to launder money as well.
If found guilty by the U.S. courts, he faces a maximum of 20 years in federal prison.
On the other hand, a different panel of judges from Greece is considering deporting Vinnik to his native country of Russia, where he faces lesser charges.
He stands accused of gaining 667,000 rubles-equivalent to $11,500-through fraud. However, an agreement has not been reached yet.
Hearing Postponed to Next Month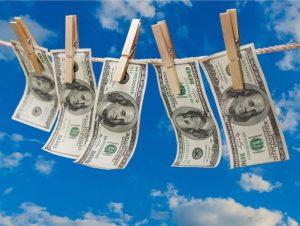 Although the Greek courts approve to extradition requests made by both the United States and Moscow, reports suggest that Vinnik is denying all charges and is fighting against the decision to repatriate him to the U.S. However, he is not contesting Russia's request.
He argues that since he is a Russian citizen, he should be tried by the Russian court.
Alexandros Lykourezos, one of Alexander Vinnik's lawyers, requested the court to postpone the hearing to a later date to allow for two essential witnesses who were not able to make it to Athens.
He went on to state that the witnesses would be able to testify and aid the court in understanding the most important issues that would arise from the case.
Greece's Supreme Court heeded this request and adjourned the appeal hearing for the extradition to the U.S. The new hearing has been set for December 6.
Regardless of Greece's Supreme Court decision, Nikos Paraskevopoulos, who is the Greek Minister of Justice, holds the ultimate arbiter of Vinnik's fate.
Paraskevopoulos has the independent authority to sign repatriation orders, and the Supreme Court presiding will only play a role in his decision.
Vinnik continues to deny the charges filed against him and maintains that he was only hired by the exchange as a technician. Vinnik's wife, in past interviews, has theorized that the only reason the U.S. is going after her husband is for his technical and intellectual abilities, and that they are using these allegations to get him to work for them.
Other authorities believe that they are only trying to make an example out of him as they did with Ross Ulbricht, the founder and main operator of the now-closed notorious darknet marketplace known as the Silk Road.
In 2015, Ulbricht was sentenced to life in prison without the possibility of parole.
BTC-e Association
Since Vinnik's arrest over the summer, federal law enforcement officials have taken down BTC-e's website domain. The homepage of the old Bitcoin exchange site still displays an announcement that says the site has been seized by federal authorities.
However, the Bitcoin exchange denies ever hiring Vinnik. BTC-e has since rebranded and relaunched under new management, now going by the name WEX after it was hit with a $110 million fine by FinCEN (the U.S.'s Financial Crimes Enforcement Network).
Although the relaunch and rebranding were successful, the Bitcoin exchange is drawing controversy as some of its customers claim their money is stuck in limbo. WEX blames this incident on a third party.
Disclaimer:
You need to enable JavaScript to vote