Watch our MESS to YES Home Makeover!
Did summer disappear too quickly at your house? I can't believe it's already Labor Day, I am not ready for this sunny weather to be replaced by the gray skies of the Pacific Northwest.
Yellow is a color that in the right brightness and intensity makes people happy. I am longing to bring some happy yellow into my home to help me face the dark winter months ahead.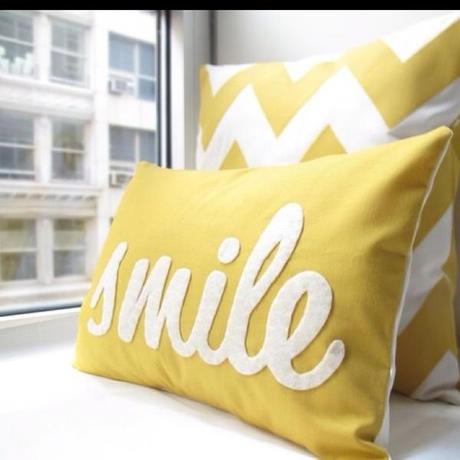 Pops of yellow work fantastically well in both boys and girls rooms as you can match them with grays or blues or even other brighter hues of pink or green.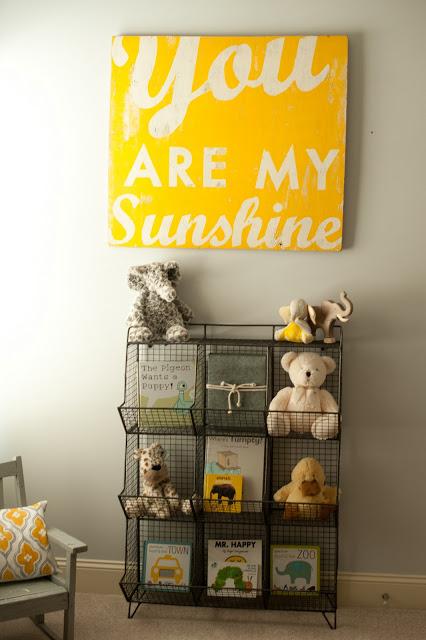 ChicBabyHome
You can make dated furniture new with a fresh coat of satin white paint (high gloss shows all the imperfections and knicks of past usage) and then transform the hardware with bright gloss spray paint. I love these yellow handles!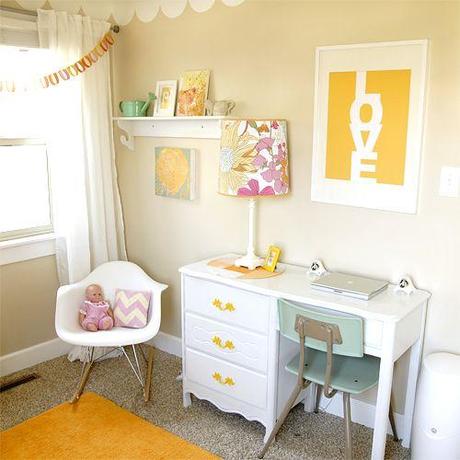 And in the right setting, if your desk were large enough (or you didn't have the orangey yellow rug in the photo above) adding a bright desk chair to match the hardware would be fantastic. And yellow is a great color to use in a study area, it has been proven to aid short term memory retention, like, studying for a test!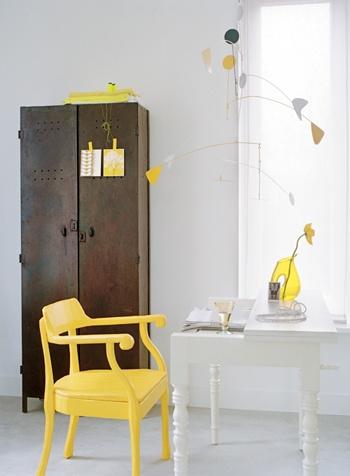 I adore these twin beds in bright yellow. I grew up in a double that looked just like this in plain old dark wood – how much more fun would these be. If you used really large silhouettes of the children above their beds it would be even more striking.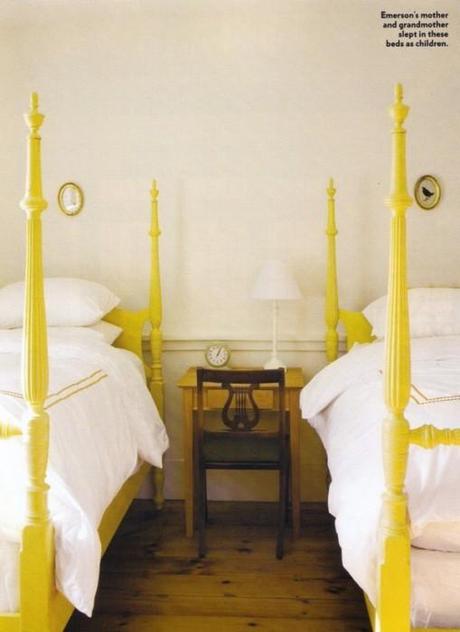 And how fantastic would this rug from Houzz.com be between those beds? Love!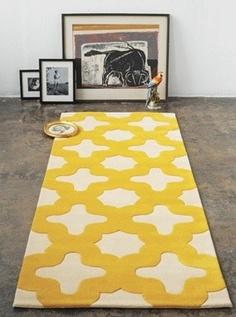 But yellow is not just for kids! When I was visiting High Point my friend Carol Gregg, owner of Red Egg always has the most fantastic displays set up in the charming house that is home to her showroom. I loved the mix of yellow and chocolate brown in this bedroom.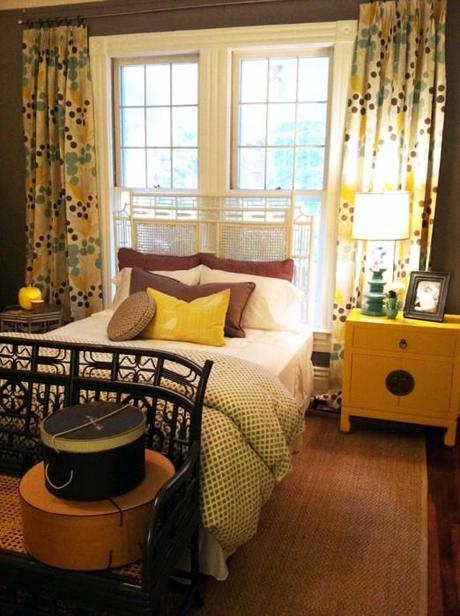 Carol takes traditional Asian shapes and modernizes them as well as transforms them with beautiful, bold color. This side table could work in the bedroom (like in the photo above) or next to a sofa.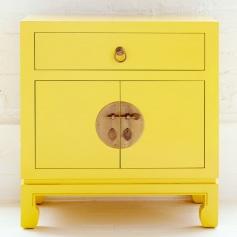 Red Egg Double Happiness Side Chest

Here is the same yellow on a desk. I love this one set off by the dark, blue gray.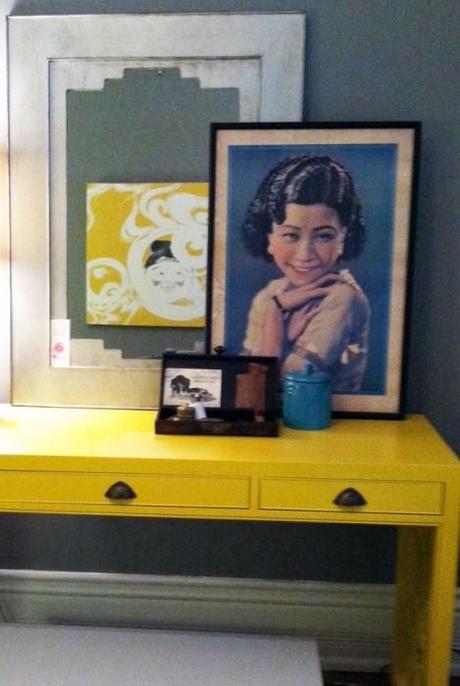 However you may choose to introduce a touch of yellow into your home, whether it is bold like above or a softer shade like in this playroom, it will add a happy touch! I hope it brings a smile when you think of summer on a rainy January afternoon!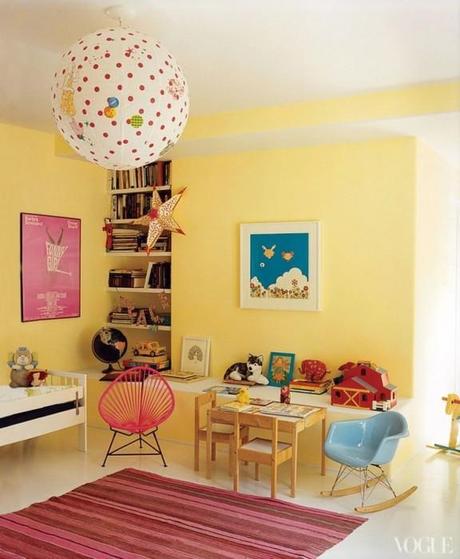 All of these photos can be found on my Pinterest board Say YES to Yellow!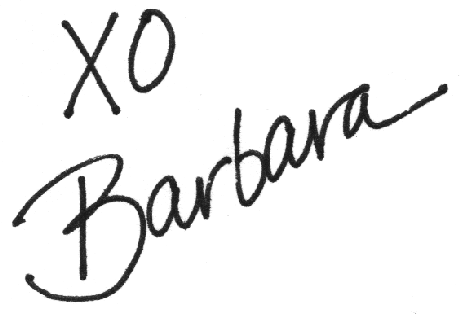 If you want your home to make you happy, contact YES Spaces today! I would love to talk to you about your family and your space!
Visit our YES Spaces DIY channel to see videos of other family friendly projects!
Connect with us on Facebook for the "How To" behind some of today's most popular design ideas!
View our Pinterest Boards for my curated design inspiration!