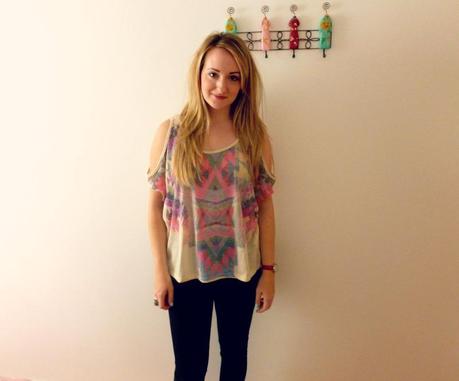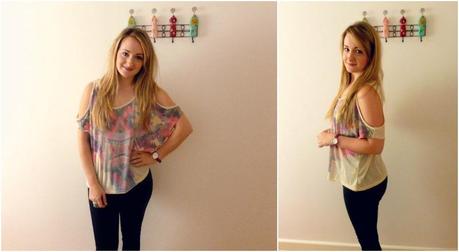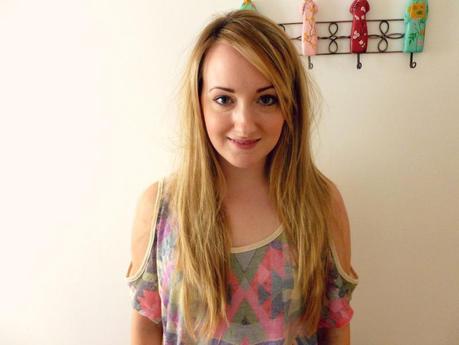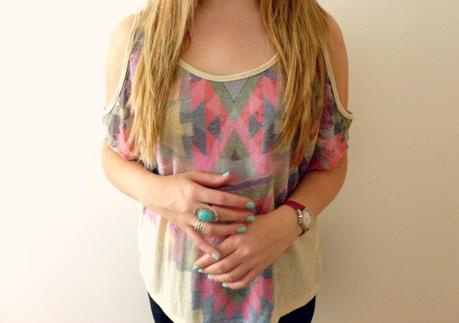 Top: Primark
Jeans: Topshop
Nails: Essie Mint Candy Apple
Just a few snaps of one of my favorite bargains from this summer. I picked this up from Primark a little while ago for about £5, and have got so much wear out of it! Its one of those tops you can just throw on with a pair of jeans or shorts and it looks fab. It got it in a size 10 and it's quite oversized - super comfy, but a little short. Note to self - don't raise arms too high when there's people around. Not a pretty sight!
Tomorrow I'm going to Rich's sister's hen do and can't wait! We have so many fun things planned, so will take lots of photos and tweet updates. Today I just need to figure out what I'm going to wear (day and evening) which is obviously the most important decision..! And the sunshine is coming which makes me so happy!
Have you ever been to a hen do?