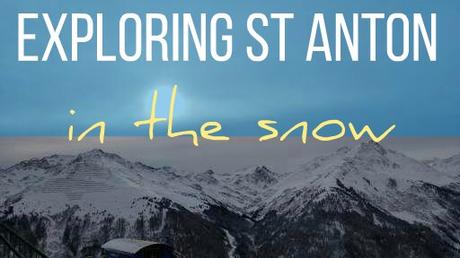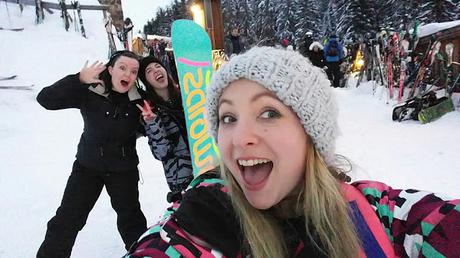 Having seen the Tirol area in the summer I was really looking forward to seeing what the winter would offer. I was bound for St Anton with a group of fellow snow lovers for a few days to take in the sights, and lap up landscapes of the 

Tyrolean Alps

. 
The whole trip was in association with
This Girl Can
and
UK SnowSport
to celebrate St Anton's ladies week. Which if you hadn't guessed it is exactly as it sounds, a week to encourage and honor ladies in skiing! But 
what

 was 

the

 place like in the snow? Would I love it as much?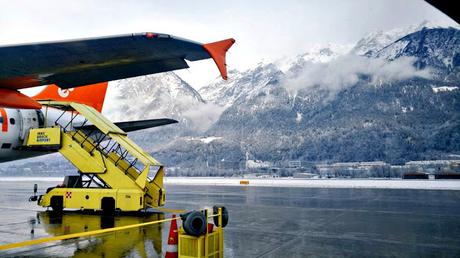 I am becoming a big fan of Austria there are so many positive things about the area that I seem to come away each time glowing with excitement. 
The first thing I will tell you that stuck out for me is the time it takes to get to resort from Innsbruck airport. Admittedly Innsbruck airport is on the tiny side but it's clean, it has the necessities but more importantly is just an hour to transfer to St Anton skiing resort. Just to put some comparison figures into place, transferring from Grenoble to Tignes takes nearly 3 hours... get the idea?! Particularly when you have been traveling on the other side it can make you nearly lose a day in travel to other 
resorts.
Transfers aside what can I tell you about why I loved this place so much? Let's start with things to do other than skiing.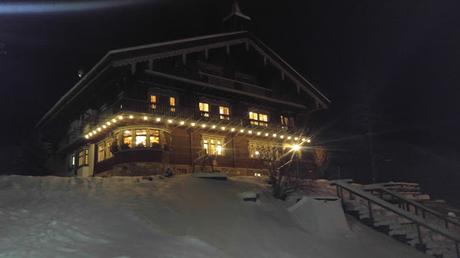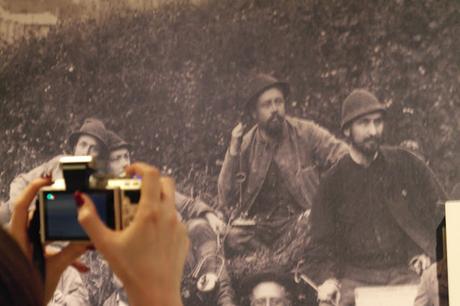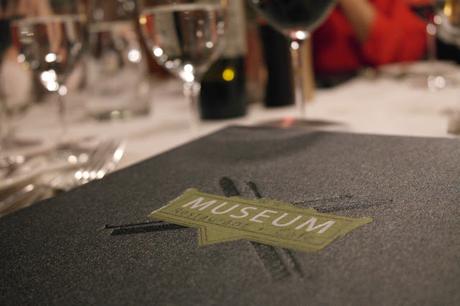 // Chalet Girl, Chalet
It was the first thing we checked off when we got there. Not just to say we'd seen it but more to enjoy the museum and restaurant that lies within. I won't lie it was great fun seeing it and recalling scenes from the film on the walk up. No 
Felicity Jones or Ed Westwick sadly but it was fascinating to discover how proud the locals were to play host to the film, how important their ski heritage is to them and to have my first typical Austrian dumpling dish in months. The area played host to the Alpine World Ski Championships in 2001, and has just finished looking after all those celebrities

 taking part in The Jump too. It was surprisingly interesting, (as we all know sometimes museums can get a touch boring) to see how far things have developed for them over the years.  
*Museum prices are from 4€ per adult and free from children up to age 6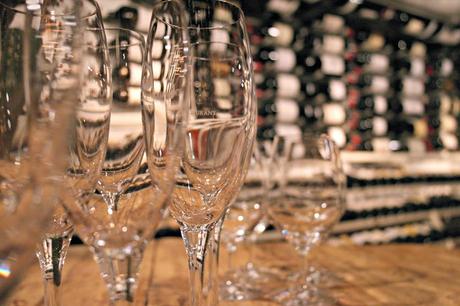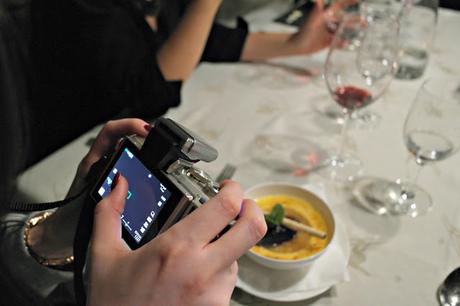 // The Village
Everything was in walking distance which is always a big plus point with a snow resort. Even though finding an exclusive/tranquil element to your accommodation is sometimes just the ticket, being stuck out the way is sometimes more stressful than relaxing. I found St Anton had the perfect balance, it absolutely boomed with interesting places to eat from fine dining, to local cuisine to street food and had some awesome bars. There was also a good selection of shops which is always handy if like me you need to collect your magnet for your fridge! Obviously clothing shops with ski gear are pricey as to be expected in any resort, but regardless everything you could possible need was only a 5 minute walk away.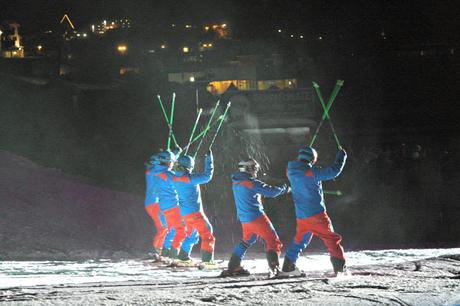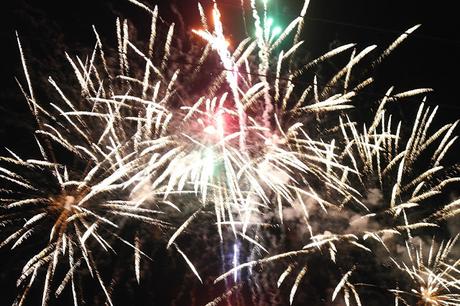 // The St Anton SkiShow
This is a weekly 

occurrence,

 (every Wednesday) during peak season where the local talented skiers and snowboarders take to World Cup Stadium slope, into the town to show off different styles of tackling the snow. We had people doing jumps, old skool styles, cross country, followed by a firework display, definitely a super way to kick start our few days. 
There are always events happening 

whenever

 you head into any ski resort, so if you are off to St Anton make sure 
you check out the Official Tourist Board website for more details. 
*SkiShow is free to watch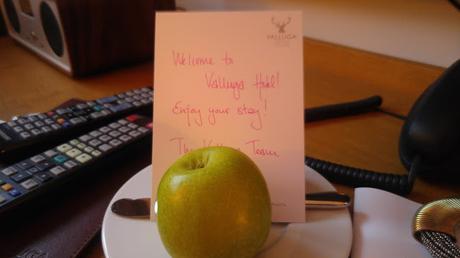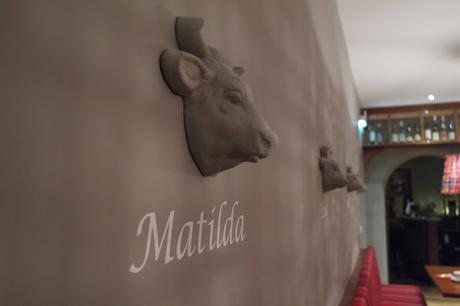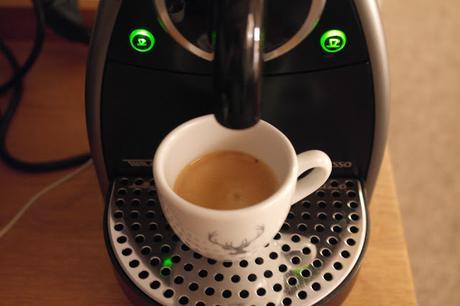 // The Valluga Hotel
Where was I staying then? I was in the most amazing ski hotel I've ever stayed in – Valluga Hotel. I know that's quite a statement but it is a firm favorite and a place I want to revisit with my husband. The gentleman that owns the place actually has two beautiful hotels in Majorca (Portixol and Esplendido), which were his first ventures and because they had been so popular he decided to head to Austria for the snow. It was really refreshing to see the owner visible and chatty with all guests – made me realize how much pride had gone into the venue. 
The hotel had been revamped from it's original state back in 1952, with a contemporary meets classic charm. My room was a good size that was chalet chic, complete with a nespresso coffee machine, compliamentary beer and water, fruit on arrival, two free
Loxitrop
music CDs from the Majorca hotels and a jolly good bed - always my make or break! The lounge area downstairs had a beautiful fire with snuggly arm chairs and quirky pieces of art to keep your eyes busy. A bit sad on my part for getting excited by this, but even better was the fact there were 3 Apple 
iMacs

 available for 

guests

 to use... ideal for me when I had to quickly send a file back home at 10pm! 
Facilities wise I had a wonder round and found the spa area with a swimming pool. For once this was a decent sized pool and you could get a good stroke in there, but to top things off there were 3 jacuzzi areas around the sides to help target those sore bits from a day on the slopes. You could pay extra for specific spa treatments as well if you wished.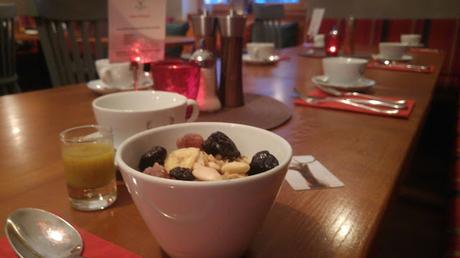 Food at the hotel was spot on with a fresh variety of healthy bits and bobs, freshly cooked goodness and all the needed items for those with dietary requirements. I loved that whilst sat in the dining area were stags heads on the wall (not real ones) with each having a name underneath. When I raised the question as to why they were named what they were, the owner told me they were all names of the team! I really loved the individual touch it had. There was a story behind one of the names who was the lady who used to own the hotel, apparently her spirit is still present in the building! Luckily I hadn't encountered her but we were assured she was pleasant! 
*Peak ski season is around 485€ per night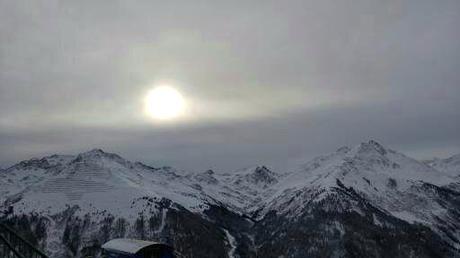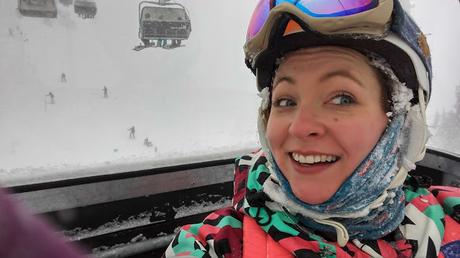 // The Mountains
Ski wise St Anton was perfect for a mix of abilities. I am still a bit of a nervous snow bunny from my ACL injury in Val d'Isere, so taking in big long runs is what I look for. If you watch my St Anton Skiing VLOG you will notice on the first day it was nearly a white out with runs being closed, but the second day was far better with us covering much more. I'm getting better you'll be pleased to know and the confidence is coming back, but out as an area to hit the slopes this was perfect for all abilities.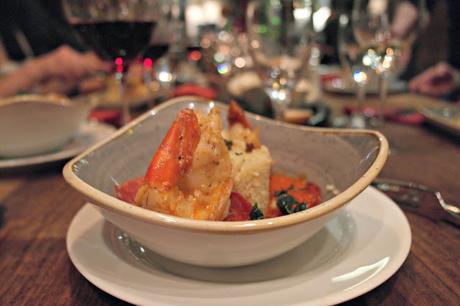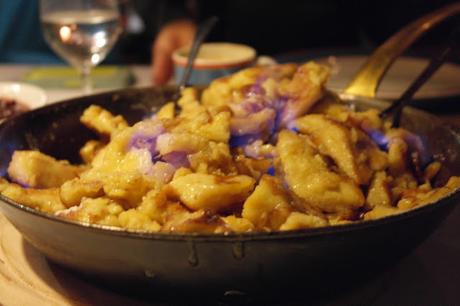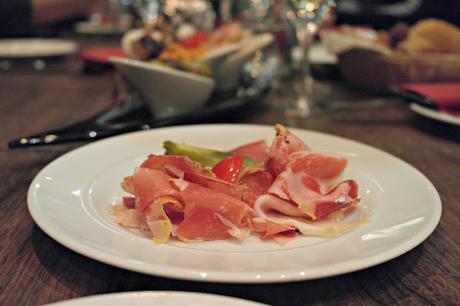 // Food and Apres Ski
Food is always a strong part of visiting Tirol so there is one place we went to I have to mention. The Hospiz Am Restaurant was the one that you may have seen with a slide in it?! The most genius idea because all restaurants in a ski resort have stairs down to the loos, which trying to tackle in ski boots is horrible. Slide down?! Yes please… might have done that a few times for fun. This place even had it's very own wine cellar so a big thumbs up all round. 
One of my friends did a season in St Anton when I was working in Val d'Isere, and they said the apres ski was strong! We only got a little taster at Mosserwirt but what we did experience was good – was it as good as the Folie Douce in Val though?! Well… that's a 
toughy!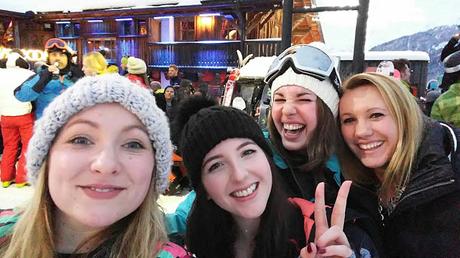 // Overall
To quickly summarise I'd like to
 point out that Austria, generally speaking is a friendly place to visit. 
Everybody seems nice and chilled out and just happy to help. You don't always get that vibe from other resorts but this seemed to have a great balance. It wasn't predominantly children or just adults there was a healthy mix with a broad range of options to suit any kind of holiday maker. I really fell in love with St Anton and according to my husband haven't stopped talking about it since I left... So, guess what Nick... that means we'll just have to go back then!