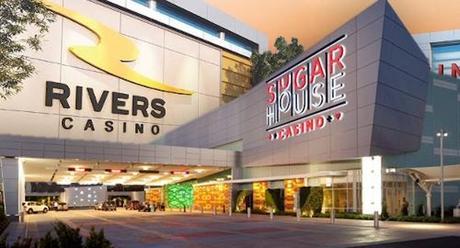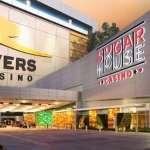 Choosing the best places to see when you explore Pennsylvania can be challenging as there are many attractions and beautiful cities in the state. The places you choose to visit can sometimes depend on your interests. The good news is that you will always find a place that will suit your interest. 
To help you out, we have listed the top 5 places you should endeavor to see during your stay in Pennsylvania. Doing that; you will be glad you took the time to explore some of these fantastic places of interest when you finally go back home. If you are ready, here we go!
SugarHouse Casino (Rivers Casino)
SugarHouse Casino, which recently changed its name to Rivers Casino Philadelphia, is a top gambling place to visit in Pennsylvania, the U.S. You get to enjoy new games and titles at different times. They have impressive games, and you can choose up to 400 variations. You can walk in and enjoy exciting live games that let you win big together with other players.
Even as a first-time player, you still have excellent offers on your first game. Sugarhouse offers a lively atmosphere filled with live music, refreshing meetings, and big screens that show live games. It is a hot gaming place for any casino lover to visit while in the United States.
To put the greatness of the SugarHouse Casino in perspective, you can get started by taking a look at a review of the Casino website as put together by the Sports betting community site, OLBG.com. That will also help you explore the Casino's online version before ultimately deciding to visit the Sugarhouse.
Ricketts Glen State Park
This is yet another great place to visit in Pennsylvania. No doubt, the Ricketts Glen State Park is a national treasure. The park is huge, and it spreads out into three different counties. Anyone that loves nature will find it attractive. At the park, there are twenty-four major waterfalls, as well as several other smaller ones. As a visitor, you can leverage the Falls Trail System to see as many falls as possible at the park. That's not all; there is also a beach on Lake Jean. It will be a nice place to set up a picnic with your loved ones. If you like fishing, you can try that from the shore.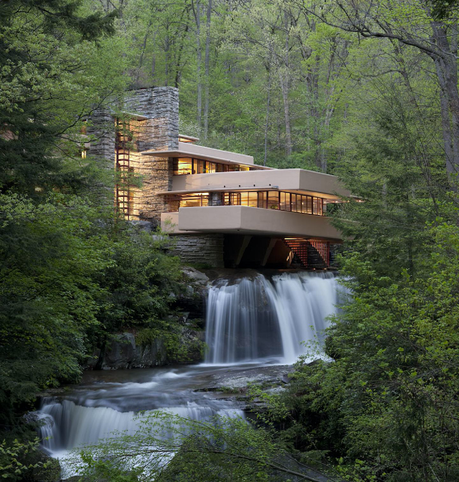 Fallingwater
Fallingwater in PA is an architectural masterpiece, one of the most popular buildings designed by Frank Lloyd Wright. The monument is known for its organic architecture that completely blends with the natural world around it. Beyond this, you will appreciate the big and small sculptures that adorn the property in and out. You will see the Mexican folk art and the great works of Cubist sculptors, among many others. Other incredible stuff that will attract you include an 8th-century sculpture of the Hindu fertility goddess Parvati and an Australian-Bohemian Madonna crafted back in 1420. There is also an international art collection like the works of Diego Rivera and Picasso. At this juncture, you will agree that Fallingwater is loaded with impressive features that are too attractive to overlook. If you are looking for a place that will give you lasting memories that will transcend years after your stay in Pennsylvania, Fallingwater is one of them.
Philadelphia Museum of Art
If you are looking for a place to see America's most extensive collections of art, the Philadelphia Museum of Art in Pennsylvania is a great option. The museum itself is one of the most iconic buildings in the city. A lot of movies have featured the museum's front steps. At this incredible monument, you will also get to see an enormous European collection like the works of Rembrandt, Monet, Picasso, Cézanne, Chagall, Manet, and Renoir. At the museum, there are a few galleries exclusively dedicated to fashion and textiles, an outdoor sculpture garden, and the American colonial furniture.
---

Subway Sandwiches, Definitively Ranked
Looking for the definitive list of Subway sandwiches? Well, we did that for you.
View the Best Subway Sandwiches
---
Bushkill Falls
Bushkill Falls are also known as the "Niagara of Pennsylvania". There are eight waterfalls total, and they are all phenomenal. They are located at the impressive Pocono mountains. You can access them through a collection of stunning bridges and hiking trails. If you are interested in a quick trip to the falls, you can utilize the Green Trail as it takes 15 minutes, and it takes you directly to the main falls. However, if you are an ambitious hiker, the Red Trail is your best bet. It will take you two hours, but it allows you to see all the eight waterfalls. While at the Bushkill Falls, you can also take out time to check the Bushkill Falls Mining Company Maze.
The list of exciting places to see in PA is almost inexhaustible, as there are so many of them. Therefore, whether you are going for a holiday or a business engagement, you have several options at your disposal. In case you don't know where to start touring Pennsylvania, then let our list be your guide for an exciting trip and experience that will remain in your memory for a long time.
Featured Image Credit: Rivers Casino