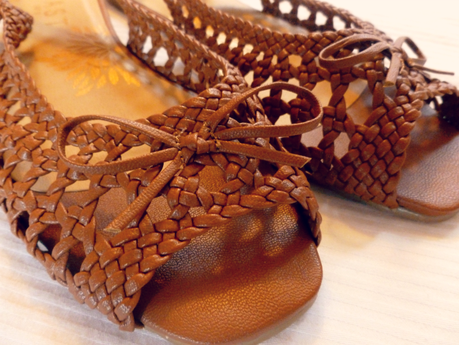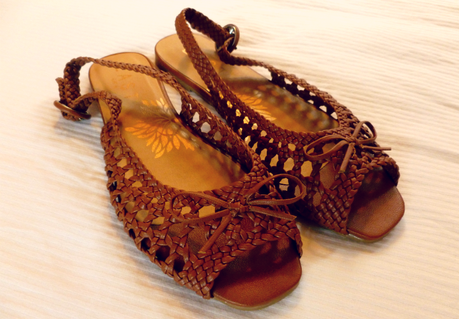 Ever find something completely unexpected when you go shopping?!
Early last week I popped to the new flat with my Mum to move some stuff in (we weren't allowed to actually allowed to live there until the eleccy is fixed, doh) and after putting together the bed we felt we deserved a mooch into town for some lunch. Of course, it was near to impossible for both of us to avoid looking in the shops, but when Mum said we should look in East I assumed it would be entirely for her benefit. 
However, while checking out their jewelry (some lush necklaces!) I spied these shoes. I don't know about you, but this weather at the moment is making dressing for work tricky! Too wet for sandals, too warm for boots and sometimes I just can't be arsed to wear heels. 
I'm not really a ballet pumps kinda girl, so really struggle finding flat shoes for work, but these really are perfect! Open enough to wear when its sunny, but also don't look completely out of place in the more miserable weather. Yes, you would get wet feet when its raining, but its a risk I'm willing to take. At first glance they may appear a little middle-aged but they actually look fab with my black skinnies, top and blazer combo. 
They come in loooaaddss of colours - and at only £25 I'm considering buying another pair!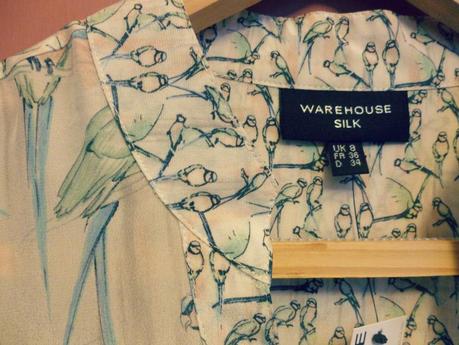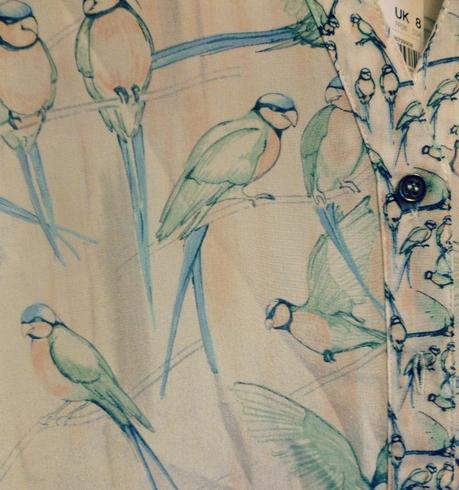 I was also lucky enough to be treated to #WareStyleTreats a couple of weeks ago, and chose this gorgeous blouse. I absolutely love the bird print - keep your eyes peeled for an outfit post featuring both these pieces in the next couple of days!
PS - sorry for the lack of posting recently, we have no internet in the flat yet!