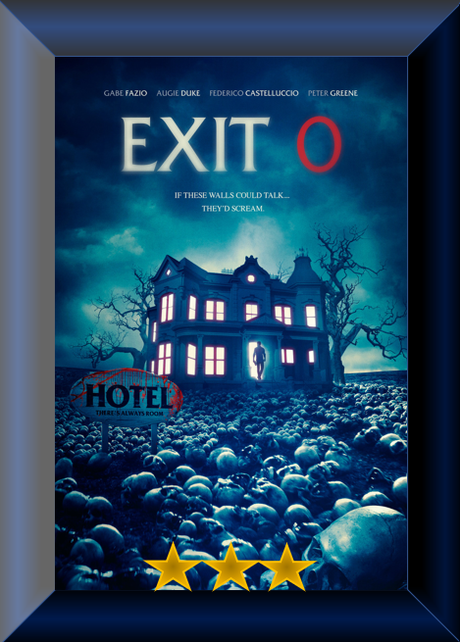 Director: E.B. Hughes
Writer: E.B. Hughes, Gregory Voigt (Screenplay)
Starring: Gabe Fazio, Augie Duke, Federico Castelluccio, Peter Greene, Kenneth McGregor, Daniel O'Shea
Plot: A young couple sets out on a weekend getaway in hopes of mending their failing relationship. However, a seemingly innocent weekend turns dark when the man discovers a videotape chronicling the events of a murder in his very own hotel room from years before.
Runtime: 1 Hour 35 Minutes
There may be spoilers in the rest of the review
Verdict: Sizzles
Story: Exit 0 starts as a couple Billy (Fazio) and Lisa (Duke) are looking to have a getting away from their busy lives, staying in a quiet country hotel, which starts off well, but after Billy finds a video tape that shows a murder in the hotel room, he starts to question why nothing was reported about it.
As Billy tries to prove the tape is real, he starts to learn about the history of the area, which might have a much darker history than he was expecting.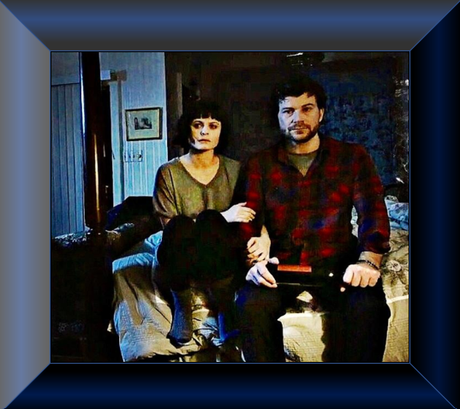 Thoughts on Exit 0
Characters – Billy is traveling with his girlfriend to a hotel that was part of his youth only for him to discover a tape which shows a murder of a couple, a tape he can't show to anyone else to prove this is real, which only starts to show him losing his mind, needing to see his girlfriend try to help him keep everything together. Lisa is the girlfriend that is happy to get away, she does have spend more time on her phone than paying attention to anything else in life. Detective Mueller does look into the story Billy says only to come up short, being the first one to challenge the mental state of Billy.
Performances – Gabe Fazio is the strongest of the performers that must go through the biggest emotional rollercoaster through the film, while everybody else is meant to look more like a normal everyday people in Billy's life.
Story – The story here follows a couple that are looking for a weekend away where one finds a video tape of a murder that drives him to want to learn the truth, only no one will believe him. This is a story that goes in a very interesting direction, not only does it deal with the idea of an unsolved murder, which shows how one person wants it to be solved, but no one will believe them, but it also shows how the uncertainty can drive somebody to test their own mental health with a friend around them. Most of the story is more about what could have happened, and how one person must try and process what they think happened.
Thriller – The film does keep us on the edge of our seat, with how Billy might be losing his mind with something following him or not.
Settings – The film uses the settings to show us how the couple are looking for a quiet weekend away, it shows the small town, with a big history.

Scene of the Movie – Driving away.
That Moment That Annoyed Me – We could have seen more of the maybes through the film.
Final Thoughts – This is an interesting thriller that does keep us guessing, while seeing how somebody would deal with finding evidence of a murder that nobody else believes them about.
Overall: Interesting Thriller.