When looking at the runway shows from NYC, Paris, and Milan you will find looks that signify the trends of the season, but sometimes they present in the extreme form that is not applicable to everyday life. Designers have their Couture creations that are meant to attract attention on the runway and start a buzz about their collections, but some of those pieces you will never see on the street. However, there are some designers that know how to translate the trends into wearable clothing items. Fashion Trade shows are a great platform to for bringing their designs directly to buyers and the general public. Here are some tips from (company that you are writing for) in getting ready for your big day.
There was an upcoming exhibit in Las Vegas that we had to prepare for and we needed to make sure that our booth would attract a constant flow of customers in order to bring our designs to the public. Even in a huge convention center, it is important that your booth be reflective of what your ideal "storefront" would be. The design of your booth should be organized and there should be a good flow through for potential buyers to see and access your fashion designs. It is also important that you select the right items for your trade show, in order to be successful in obtaining orders from thousands of potential buyers who will be milling by your booth. You will want fashion choices that are on trend, but that will have mass appeal. Here are some of the popular runway trends that have been interpreted for everyday wear by famous design houses, from which you can take your cues when choosing items for your trade show.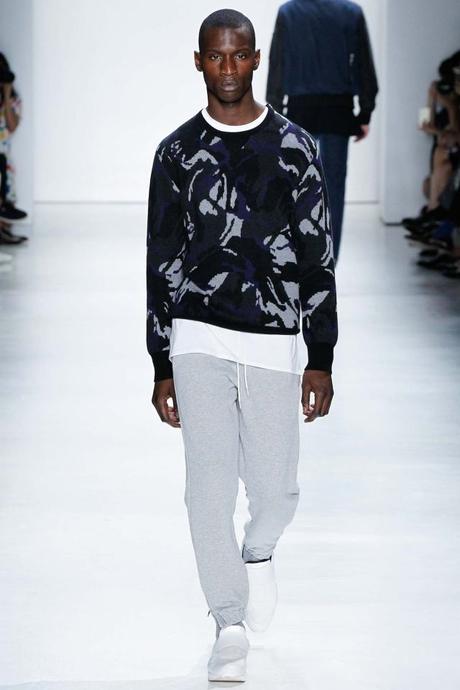 For the Spring/Summer Collections in menswear, one of the trends is "active-wear" that can be worn everywhere. Ovadia and Sons are NY designers who have expressed that trend in these gray sweat-like trousers that have a comfortable drawstring waist and a gathered ankle that can be unzipped to give it a new twist. Also, Ovadia and Sons have paired the pants with a cool water color design crew-neck sweater in tones of blue and grey, with a longer pure white undershirt, which keeps the look fresh and less "gym-like". It shows that you can be comfortable, while still looking good.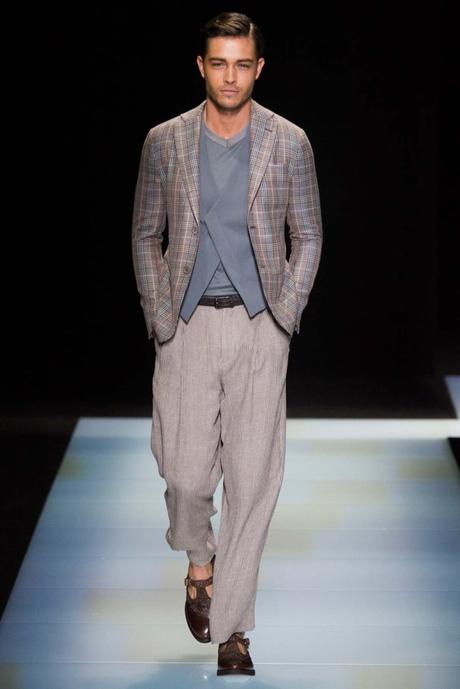 The next trend for menswear is the mixing of prints. While some designers like the sharp contrast of bright colors and bold prints, others prefer softer, muted tones that make mixing prints easier on the eye. On the runway in Milan, Giorgio Armani takes a pair of comfy-looking baggy trousers that have a micro-check print in ivory and tan, pairing them with a nicely tailored taupe and blue plaid sports jacket. The blue in the jacket is brought out by the nod to Pantone's color of the year for 2016, Serenity Blue, t-shirt and vest overlay. You could easily see the sports coat and the trousers worn separately, but their perfectly matching color tones make the mixing of plaid and check seamless.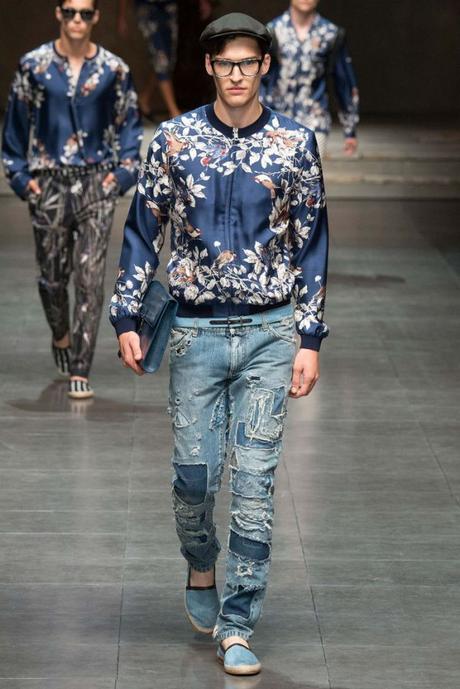 Another runway trend for menswear this year is floral. Some designers have gone all out with flowery creations from head to toe, but that doesn't really work for the average guy. In the Dolce & Gabbana Spring Collection they take a classic design baseball-style jacket and give it a modern twist in a silky navy fabric, with a nature-inspired engineered print. It is a piece that is maybe not for everyone, but can be pulled off with the right clothing items and accessories.