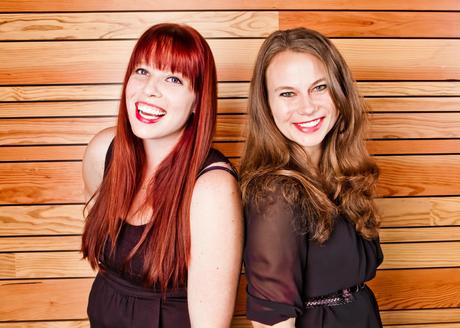 Recently I had the pleasure of interviewing the founders of the ATX Television Festival which is slated to take place next weekend in Austin, TX June 1-3rd. Caitlin McFarland and Emily Gipson worked for the film and television industries prior to creating this festival. Born out of the inability to find an event that celebrated television in the same way that film festivals celebrate film, ATX Television festival takes the best parts of a film festival and applies them to television. I had the opportunity to ask Caitlin and Emily about a lot including how they met, how the festival came about, who they are excited about getting to attend and more! Read on for the details about this one of a kind event!
How long has the process taken from the idea of the ATX Television Festival to now?
Caitlin: It's funny that you ask that because we just realized last week I think it was that this is the one year (approximately) anniversary since the conception of the idea. It will have been about 13 months when the festival actually happens.
From my research I've seen that both of you have been involved in the production sides of TV and film. But you also have a production company and blog together. How did you two meet?
Emily: We were both working at 20th Century Fox in 2004 and I was working in the finance division. Caitlin was working for Betty Thomas on an overall deal at Fox and we met through that.

Caitlin: Emily was the person I had to call when we needed money.

 Emily: I got to approve all of the petty cash money and we somehow became friends through that.
So you [both] started working on this festival a year ago. But you've been working on the blog a little bit since then. Did the festival come out of what you wanted to do with your blog? Or is it separate?
Emily: Yeah
Caitlin: I think we've been trying to figure out almost at what point they cross paths. The blog definitely came first and it mainly came out of feeling like our friends and family more than anything else would ask us for recommendations. Emily would do music end of the year best of playlists every year that she would give out to friends and people would ask me "What's on TV? There's too much to sift through. What do you like that's on?" We literally just decided to put together a music/movie/tv site of things we liked. The idea was that it was only going to be only positive stuff. We weren't going to do negative reviews. If it was on the site it meant we liked it.

Emily: I love to make mix tapes for people whatever I'm listening to and Caitlin will go see any movie in the theater and it came from a love of both of those things.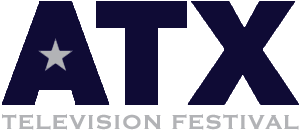 On the festival website it says one reason ATX started was because there's nothing like this in Austin. But there's also nothing really devoted to television anywhere in this kind of format. There's PaleyFest and then huge conventions like Comic Con or Dragon Con. So what made you decide to go for something in this format? Did you think it would become what it is shaping up to be now?
Caitlin: Part of it came out of the last couple of years I was working in New York for Nora Ephron and Mira Nair and I ended up in a roundabout way on the [film] festival circuit. I ended up working for Tribeca and I was Sundance. I love festivals and Emily was going to music festivals. We just love the community that was created over a music or film festival whether it's a weekend or a week. And simultaneously, we felt like television was the more interesting medium. More recently we would have said we liked what was on our DVR than what was in the movie theater. It really came out of me looking for a job at a television festival and trying to find one and not being able to. You're right, like PaleyFest is one event a night focusing on one show which is not the festival kind of atmosphere we we're striving for. And Comic Con is very compact. It's a convention, it calls itself that and it's very genre based.

One day Emily asked me, "What would a television festival look like? What would you do there?" The main difference that we seemed to settle on through a series of conversations between each other is that it would be most like a film festival. But the main difference being film festivals are in place to find an audience or distribution for independent film, whereas television doesn't need that. Certain shows do need to find audiences in order to survive and ultimately, we would like to be a place where, this is philosophical thinking, but maybe a studio or a network or whoever can see that there is an audience for a show that is struggling.

We basically decided early on that we wanted it to have the format of a film festival; panels, screenings Q&As but to have representation from past, currant, and upcoming shows. So that's why we have Friday Night Lights, Life Unexpected, even things like Love Monkey which was more of an obscure show, all the way up to Once Upon a Time and True Blood. And also web series like from Jane Espenson (Husbands) and Betty Thomas and have those markets of the past shows, current shows, and potentially the future of television represented for both fans and industry. That's sort of the core.

Emily: We also wanted to take that concept, which you know of with True Blood Fan Source, when you have fans of the same show; the way people get excited about talking about the show, the way that you're instantly friends. We wanted to what's called "the water cooler conversation" public and taking that element of how being a fan of the show unites you and bringing it to the big screen and bringing it to a festival environment.
We proceeded to discuss a little bit about Comic-Con 2011 which we all attended last year and how that compares to what Caitlin and Emily want ATX to be. Not everyone can go to every screening but when they do go, they'll see 800 people as opposed to thousands. And it's important to create a more intimate environment for fan to fan interaction and the people who create the shows. And unlike Comic Con rooms will be cleared between panels and screenings so there won't be any camping out (Isis Noctourne & me, Comic Con 2011, 8 hours in Ballroom 20) and the hope is that everyone who attends will get to go to every panel or screening that they want to see.
What was the process like for picking what will be shown at ATX? Was there one?
Emily: We definitely went after some of our favorite shows first. But it ended up going all over the place. We started in the industry, went to our advisory board, people we worked for, and people we've met along the way. So it ended up being a pretty wide net that we cast at first. But then we whittled it down along the way by what network would relate to this because it is a new concept for people. Some are willing and can see the vision and want to jump on board while others are a little more hesitant. So it was a wide net cast that was whittled down along the way.
Do you have a favorite confirmed show or actor/writer/crew person that you're especially excited will be at the festival?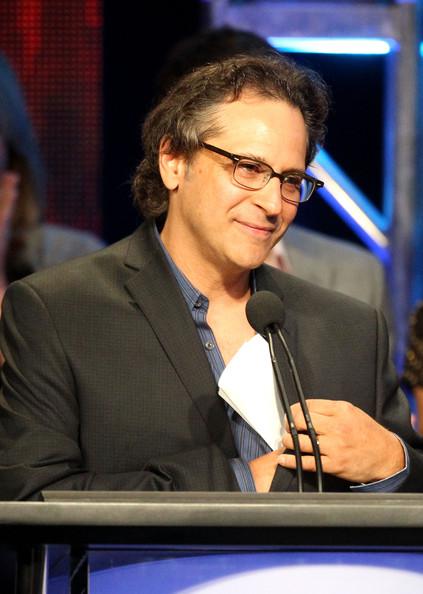 Jason Katims/Frederick Brown Getty
Emily: I think it's the same answer for both of us.

Caitlin: Yes!

Emily: I'm going to say Jason Katims, the executive producer of Friday Night Lights and the creator of Parenthood because we love what he's done. And Friday Night Lights obviously has a huge heart in Texas and is one of our all-time favorite TV shows and Parenthood is a TV show of his that is on now. So to have him represented in a number of different ways was a big deal for us just being true fans of his.

Caitlin: And he represents that thing I was saying before about past, current, and upcoming [television]. We won't have any footage of it but his new show County has Jason Ritter, Michael B. Jordan, and Jesse Plemons who are all Friday Night Lights and Parenthood alums and who will all be at the festival. So basically he's got all three of our categories covered in one person. He also did Roswell which we won't be screening but we will be talking about.
Are there any other shows or actors that you want there but haven't been able to get yet or hoping you might get?
Caitlin: Well this is year one and we've been talking to networks like HBO and USA and we're trying to build relationships so that we can continue on with those that will be here this first year. HBO has been incredibly supportive. There's a huge list for both of us. For me there's J.J. Abrams (Alias, Fringe, Super Eight) and [True Blood creator] Alan Ball and Aaron Sorkin. Those are all places to grow to and to have every year. So I think Jason Katims is the one for this year and then maybe have JJ Abrams and Marshall Herskovitz and Edward Zwick the creators of Thirtysomething, My So-Called Life and Once and Again. Then you would have one or two people that represent a body of work in future years.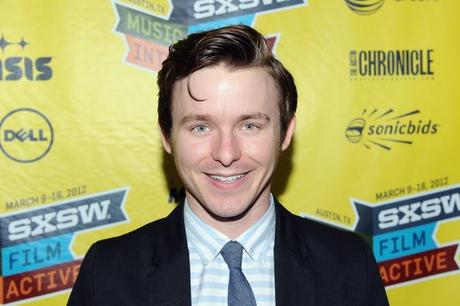 Will there be anyone else from True Blood at the festival?
 Caitlin: We're in the process of trying to get someone else from the show but we can't say who it is yet. The problem is, as I'm sure you know, that True Blood is still filming. So we have Marshall Allman (Tommy Mickens) who is from Austin and we're trying to get someone else but it won't be a major character.
With regard to badges, can you explain what each badge type will get them?
Emily: The screening badges are for screenings only and almost all of them, about 90% are accompanied by Q&As and that's mainly at the Alamo Draft House and State Theatre. So the screening badges can get you into all of the screenings both Saturday and Sunday. The weekend badge also gets you into the panels. The panels are mostly industry related but pretty much everyone who is at a screening is on a panel as well. And the panels are all at the Stephen F. Austin Hotel and the State Theatre. But both of those badges are for all day Saturday and all day Sunday.
Is there anything I haven't covered that you would like my readers to know?
Emily: I don't know! There's so much! It's going to be a great weekend and it's for all TV lovers and covers all genres and is for fans of everything. It's going to cover a wide range of things and there will be something for everyone.
Thank you to Caitlin and Emily for taking the time to speak with me and to Dacyl Armendariz of Fons PR for arranging this interview! For more information on the ATX Festival, please visit their website. Badges are still available! So I highly encourage you to go and who knows, some of you Truebies who do go might see me there too!
Image Credits: Annie Ray, ATX Festival, Michael Buckner and Frederick M. Brown, Getty Images