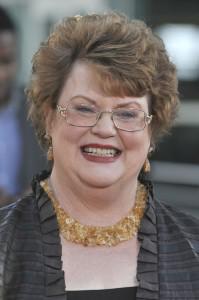 May 1st has been a much anticipated day for us here at True Blood Fan Source! Not only is it the day Deadlocked finally gets released, but it also happens to be the day we get to share another exclusive interview with the woman who started it all, Charlaine Harris! We were able to interview her last year for Dead Reckoning and we get to do it again! I was given the opprotunity to read Deadlocked while preparing for this interview and it is a fantastic book with all kinds of twists and turns you won't see coming! What follows is an interview that covers everything from Deadlocked to writing, book 13 Dead Ever After,  Sookie, and of course True Blood.
It is slightly spoilery, but I kept it to a minimum seeing as the book is being released today. Thank you very much to Charlaine for answering these questions! Enjoy!
First off, congratulations on Deadlocked! It's a fantastic novel with a lot of twists I didn't expect, particularly at the end! At the beginning of the book, Sookie seemed to have a lot of unresolved issues regarding her relationship with Eric, Claude and Dermot in her home, as well as some uneasiness about Jannalynn, Sam's girlfriend which came from Dead Reckoning.  How did these kinds of issues inform how you chose to approach Deadlocked?
"As I anticipate ending the series with Book 13, I am trying to tie up some loose ends and pave the way for tying up more."
 I write stories every once in a while for fun when an idea strikes me and when I do the characters I write about tend to lead me to write something that's different than I initially envisioned.  So as an author, I'm curious to know whether you prefer to plan your storylines in advance or if you let your characters inform where your plot will go?
"I think all writers are open to sudden great ideas. That's part of the fun.  I do plan the broad outlines of the book, but there's lots of leeway in my planning."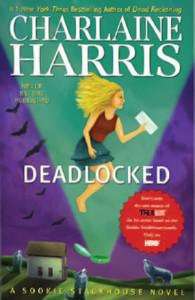 Did you plan the way Deadlocked ended? Or did it turn out differently than you originally expected?
"I knew what would happen, but not exactly how it would happen, so I had a great time getting to the correct ending."
 A lot of things get resolved in this book, including much of the fairy storyline we've seen though out the last few books. With book #13 on the way, are you content to leave Claude, Dermot and company the way this book left them? Or will they make one last appearance for 13?
"I'm writing 13 now, and they haven't made an appearance yet, though Sookie really needs them to show up."
Even though this series is told through Sookie's point of view, you've done a suburb job of crafting stories for some of your supporting characters. Sophie Anne and Hadley's relationship from book 5, Eric's backstory from book 10, and Pam's relationship with Miriam from book 11 were all favorites of mine.  Do you have a favorite storyline of your own?
"I really enjoy a natural opportunity to tell the backstory of a vampire. I get to do some fun research, and explain a little how the character ended up where he/she is today."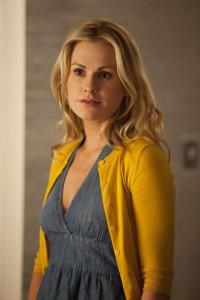 Are there any storylines for Sookie, or any of the other characters, that you regret pursuing now that you're in the homestretch of the series? Likewise, is there anything you wanted to do with a character or characters but never had the chance?
"I planted a few ideas that were supposed to pay off in the future but never did. Either they lost their appeal, or I couldn't see their pertinence. That happens. But I've made the chances I needed to put my characters through their paces."
 The Cluviel Dor has been an often searched term that has led many people to the interview we did with you last year. In Deadlocked, Sookie finally uses it. For the sake of the readers, I won't say who she uses it on or why, but I am glad she finally did! Sookie ended up using it in a more unexpected and impulsive way than I anticipated! What do you think using it for says about her?
"I think she knows who she really is at heart."
Getting to this point in the series, it feels like all of the supernatural things and people Sookie has encountered since book 1 have started to be cleared away from her everyday life. In a way, it's almost as if Sookie has been dreaming everything and now she's about to enter back into everyday life once again. Do you think Sookie will be able to ever live the everyday life that she's sometimes craved throughout the series? Or will the telepathy forever tie her to the supernatural world?
"Sookie will not ever have the life that – say – Maxine Fortenberry or even Holly Cleary have."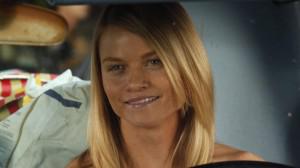 True Blood has kept the spirit of your books alive and well! As it has gone from season to season, it seems to retain the most important points in your books and then go off in a completely new direction! Are there any storylines that you wrote about in your books that you think were done particularly well on the show?
"I thought the death of Gran and her funeral were very well done, and though Hot Shot was very different in my books, I thought Crystal was really interesting."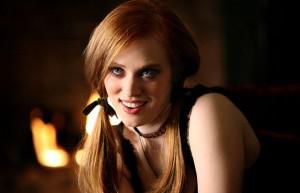 There are a few characters that exist in the books but haven't been included in True Blood, Bubba being one of them. Are there any particular ones that you would like to see on screen at some point?
I let the show be the show. I'm always excited to see each new season.
 Since the last interview we did you've begun working on the Cemetery Girl graphic novels. How is the process going?
"What a learning curve it's been for me. At first I didn't think I was ever going to get it, but thanks to my co-author (Chris Golden) and his patience, I think I'm getting the hang of it."
 You've also written quite a few short stories for anthologies starring Sookie, as well as characters such as Dahila. I've enjoyed reading them and I've gotten to know characters from the Southern Vampire Mysteries a little better. When you are done with the final Sookie book, will you be done with the world completely? Or is there a chance you might want to go back to Bon Temps from time to time in a short story?
I might have a great idea that would bring me back to Bon Temps, but right now I'm not seeing that as probable. Some of the characters may crop up in other books, but that's pretty nebulous right now, too.
Is there anything I haven't covered in this interview that you would like our readers to know?
"I certainly appreciate their sticking with  me all these years for this amazing ride."
And I enjoyed doing this interview with Charlaine! Thank you once again to Charlaine Harris for taking the time out of her extremely busy schedule to answer these questions. None of this could have been possible without Jodi Rosoff, Charlaine's publicist at Penguin USA for working with me to arrange this interview and being so accomodating. Thank you!
Image Credits: Toby Canham, Getty Images/Penguin USA/John P. Johnson, HBO, Inc./HBO, Inc.