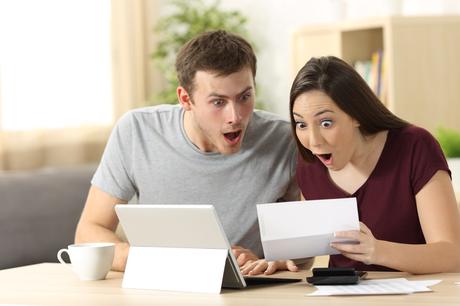 Shopping for low electricity rates in Dallas? Choose this exclusive energy plan from Champion Energy and save your summer cooling!
What's the exclusive electricity rate offer from Champion?
Do you want a Texas electricity plan with incredibly low rates, straightforward pricing, and outstanding customer care? It can be yours if you make the simple switch to Champion' s Champ Saver-12.
Which Energy Company Has the Best Customer Service in Texas?
Champion Energy Services is the best energy company in Dallas for a positive customer service experience. It's a big deal to win the J.D. Power Award, but to earn it six times is a testament to exceptionally high-standards. Everywhere you look, customers are happy with Champion.
What kind of low rates does Champ Saver-12 offer?
If you're in the market for the cheapest rates in Dallas, then Champ Saver-12's incredibly low base energy rate of 6.4¢/per kWh is hard to beat. And because this is a 12-month, fixed rate plan, you can lock this rate in for a whole year. With possible rate increases this year, the time to secure cheap rates for electricity in Dallas is now.
Fixed rate plan with predictable billing.
Champion customers have the power to choose Average Billing for a predicable monthly bill. This means that not only do you get really low rates in the ONCOR area, you get predictability. And bill paying is easy with multiple options to choose from. Over the phone, in person, or online, you don't have to stress out trying to find a way to pay your bill. This is just one of many reasons why Champion is the highest rated energy provider in Texas.
What fees should you be aware of?
While Champ Saver-12 offers competitively low rates, ONCOR adds on their own distribution fees of 3.4556¢/kWh and a monthly charge of $3.49. Even with these additional fees from the TDU, the average is still a flat, incredibly low 10.2¢ per kWh for usage at 1000 kWh. One more word of caution: there's a $150 cancelation fee for terminating your contract before its time.
Choose an Electric Company That Cares
At only 11.3 percent renewable content, this plan isn't for those looking for green solutions to their energy needs. However, Champion is a Texas electrical company that cares. From combating homelessness to investing in the future through programs benefiting children and the community, Champion strives to make a difference.
If you're looking to switch electrical companies in Texas to a provider who cares about customer service and provides the cheapest rates, then look no further than Champion Saver-12. For more information on this plan and others, visit www.TexasElectricityRatings.com where you can shop, compare, and choose the best electricity plan for your home in Dallas, Texas.