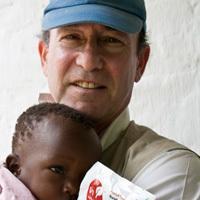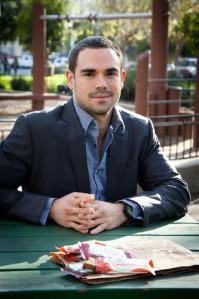 Will Hauser and Lauren Walters – old friends – decided to start a new kind of food company: one that would make great products and help feed hungry children around the world.
They had similar backgrounds – both were the sons of two doctors and both decided on business careers instead of medicine. Both always believed that business and helping others were completely compatible.
Will, while an undergraduate at Harvard, led Harvard Student Agencies, the largest student-run business in the world, before going to Goldman Sachs. Lauren is an experienced entrepreneur, investor and advisor to companies and non-profits.
Both knew that working to reduce malnutrition would have a lasting impact on the lives of children. While NGOs and generous donors were making a difference, Will and Lauren believed that translating ordinary purchases into specific donations of meals could make an even greater impact on the lives of children.
Charity Spring scored an Exclusive interview them.
Tell us about Two Degrees. What is the company all about?
There are over a billion hungry people in the world– some 200 million of them are children. We started Two Degrees because we believe that there's a better way to help. We believe that everyday purchase decisions matter. The products that one buys reflect certain things about the consumer. We created a brand built on giving. For every Two Degrees food product you buy (currently a line of fruit and nut snack bars), we donate a meal to a hungry child. We believe that, with consumers as our engine, we can provide millions of meals to children around the world in need.
Your initiative is innovation at its best. How did you come up with this idea?
I had spent some time in Africa– in Rwanda, Malawi, Kenya, Ethiopia and elsewhere, and saw malnutrition first hand. I was reminded that there are also hungry kids in the United States.Those experiences really stick with you. There's not much in the world that is more tragic than a starving child. But I'm an entrepreneur, not a doctor. I decided to partner with an old (well, young– he was 23 and I was 57!) friend to address this problem. Seeing Blake Mycoskie speak also inspired me. The one-for-one model resonated with me a lot, but not with shoes. I wanted to help improve lives by helping to address the problem of hunger  - the foundation issue for the well being of kids. That's why we chose to focus on food. For every food product we sell, we donate a meal to a child in need. It's a simple model, yet our reach and impact is amazing.
Two Degrees Food distributes nutrition packs to the poor malnourished kids, how do you decide the location  of the distribution?
Nutrition packs (also known as Ready to Use Therapeutic Food–RUTF) is just one type of meal that we donate. We work with a range of nonprofits around the world to create and then distribute meals to the children who need them most. In India, for example, we work with Akshaya Patra, an organization that provides hot, lentil and chickpea based meals to girls who go to school (a win-win). In Malawi, we donate RUTF to children with a diagnosis of severe acute malnutrition. As we grow, we'll continue to work in more locations around the world. Currently we work in Malawi, Kenya, Somalia, Haiti, Colombia, Myanmar and also the United States.
Will, you are one of of the youngest social entrepreneurs today, do you see yourself doing something else too in the near future? Something even more ingenious and breakthrough in the world of philanthropy?
Haha- that's very kind of you to say. I'm a social entrepreneur at heart and I think there are a variety of avenues that people can take to help in these huge global problems. I don't know what I'll do next to be honest, but I'll be helping people. I want to inspire younger people to consider social entrepreneurship as well. Before working with Lauren, I worked in finance like many people do after college. It didn't do it for me though. It felt empty. Two Degrees has taught me so much, and I hope to continue learning and building companies that give back.  
How can our readers help in making your noble cause a huge success?
Two things: spread the word about our mission, and buy a Two Degrees bar! The more people who hear about us and try our bars, the more meals we can donate and the more lives will be saved. It's grass roots efforts, and word of mouth that will help us donate millions of meals. We don't have the marketing budgets of big food companies.  We rely on our customers to be brand ambassadors for us and share with their friends and family. Together, we believe this problem can be solved.
www.twodegreesfood.com
Please do LIKE their Facebook Page here – TwoDegreesFood and go ahead, buy that bar. You can help in small ways. It is your chance to give back. Help them feed more malnourished kids. Plus you get a delicious bar too.                                                              Buy a Bar  ——–>Give a meal