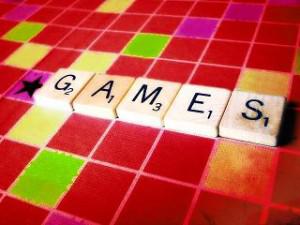 Image via sxc.hu
Are your children learning a foreign language lately? You have probably encourage them to learn French, German, or just improve their natural skills in English. During the learning process, your children will undeniably get to feel tedious and seem to dislike the learning anymore. As a result, they would not maximize the language course to its maximum outcomes and they would end up learning less with the target language. That would be an awful thing to happen right?
So before they get bored, let your kids enhance their learning skills by letting them play these exciting language games online. So instead of stopping your kids from playing too much online games that does not even contribute to their success, give them a break to play these educational games. These actually help them in evaluating their language skills.
Aton-Ra – The Lost Statue
This is one adventurous game that lets you explore the ancient civilization of Egypt and solve word puzzles through spelling games.
Food Jumble
This is one exciting vocabulary game since it features a mix-up letters and spell out all various words related to food. This is highly recommended to children who want to boost up their language learning while educating them with the foods that provide them with nutrition.
Connect the Opposites
It's actually a game of seeing what the illustration is doing. It challenges players, particular to preschool kids to use their comprehension and thinking skills in recognizing the opposites.
Cliffhanger
This is a new version of the famous hangman. It's a fun way to allow kids to explore vocabulary, reading comprehension, and spelling.
Critter Jumble
Vocabulary and spelling are the skills that your kids will be weighed up in this language game. Mixed letters are given for them to spell out words of animals, and other mystical creatures.
Dementia 13
Math, geography, history, and science are just the few of various subjects this game is offering you. It has mind-thinking questions and it definitely tests your knowledge with it!
You wanted to let your children enhance their language learning right? Let them improve their learned language in a pleasurable way since they are kids. With the curriculum they enroll to language schools plus a fun manner of studying, surely they wouldn't think that learning languages is not a boring type of education. They're kids, so let them be kids in improving their language acquisition and see the difference.