I am not much of an athlete except for that one year in grade school when I dabbled a little in gymnastics but I, as well as the rest of the world, am really excited about the upcoming Summer Olympics which will be held in London.
In just a few hours, the Summer Games will formally open, ushering into the venue the athletes from more than two hundred participating countries. With DannyBoyle (he of the Slumdog Millionaire fame) directing the opening ceremonies, I expect one spectacular show!
I'm sure most of the athletes have already met their competition having already stayed at the Olympic Village to acquaint themselves with the weather and for further training. I just hope they also made friends because while the Olympics is a competitive games, one of its objectives is to foster friendship among nations through sports.
As we wait for the games officially open, I would like to share the events that I would be tuning in for various reasons.
Gymnastics

It shouldn't come as a surprise that I would be following the proceedings in the women's artistic gymnastics. Although I am sad that American Olympic medalists Nastia Liukin and Shawn Johnson won't be making their Olympic comeback (Liukin failed to make the cut while Johnson was forced to retire due to a knee injury), I hear the girls that earned the chance to join Team USA are just as good, if not better, than the Beijing dynamic duo of Liukin and Johnson.
This is not to say, though, that Team USA is a lock in on the gold because Team China is also very strong. Seriously, these Chinese girls sure pack a lot of punch in their small frames it's amazing to watch them!
Weightlifting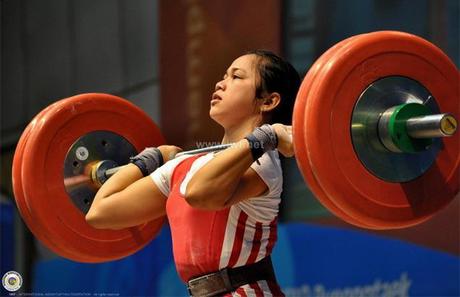 Frankly, I really don't find this sport very interesting. I don't understand it at all. But I would still be following it to support Philippine bet and Beijing Olympic bronze medalist Hidilyn Diaz. She's an accomplished weightlifter, having won several international competitions in preparation for her stint at the London Olympics. It really tickles me that she was appointed the delegation's flag-bearer, the first ever woman to carry the Philippine flag during the opening parade.
Oh, and she hails from my beloved Zamboanga City so you can see why I'm rooting for her. She was also a student at the university (and department) where I used to teach although she had never been in my class – she was an engineering student and I was teaching computer programming classes.
Swimming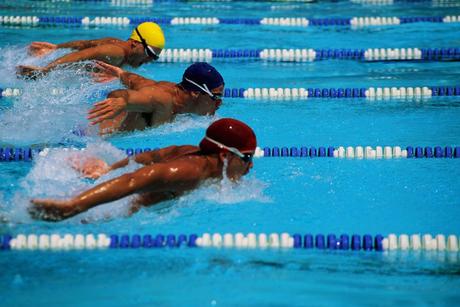 The Philippines also sent two representatives for this event but, while I will also be supporting them, I would mostly watch the sport for American Michael Phelps and South Korean Park Tae-hwan. I'd love to see Phelps duplicate his success in the Beijing Olympics although fellow American Ryan Lochte may just prove to be a strong rival.
As for Park, I'm sure he's good but I have to be honest with myself. I'd be watching him primarily because I find him cute and it amuses me to no end that he has this huge crush on Sandara Park, LOL.
What about you?
What particular sports are you most excited about? Do drop come comments below.
DISCLAIMER: The photos used in this post are not mine. I intend to properly credit them but because I forgot to take note of the sites from where I got them, I need to search them again. My apologies to the owners.