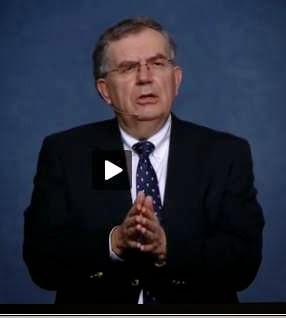 Sermon Highlights from
After Darkness, Light: 2015 National Conference
Sinclair Ferguson's sermon "
Christ's Message to the Church
"
The Reformers warned us that darkness will once again overcome large portions of the church if the gospel is not proclaimed and defended in every generation. Through the Apostle John, our Savior issued a similar warning to the seven churches of Asia Minor, calling them to return to Him lest they fall into darkness and their lampstands be removed. In this message, Dr. Sinclair Ferguson considers what Christ might have said if one of the seven letters to the churches in Revelation 2:3 had been specifically addressed to the church in the modern West in this message.
Biblical Christianity is not going to an assembly where the word of God is preached biblically. Biblical Christianity is being in an assembly where the word of God jumps out of the pulpit and starts running around the church and transforms people's lives.
~Sinclair Ferguson
Steven J. Lawson's message,
A Puny God-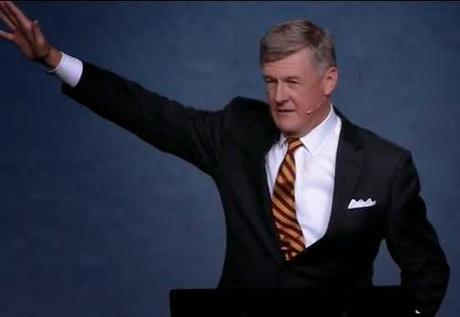 If the church has a low view of God, its light will be dim, and the darkness will not be pushed back. ... In this message, Dr. Steven J. Lawson proclaims the centrality of a high, biblical view of the Lord, calling upon God to restore the truth about His transcendent majesty and holiness in His church.
In every generation when the church stands strong, it is in those hours in which the church has the highest view of God in those hours in which the church has languished in its impotence and it's had so little effect upon the world around it, is when the church has had such base and low views of God. If we are to have a reformation, if we are to have a revival in this hour, in this day, it will be a reformation and a revival that begins in the knowledge of God. ~Steven J. Lawson
Better to have small faith in a great God, than great faith in a small god. Your faith is only as good as the object upon which it is cast. ~Steven J. Lawson
Conference Organizers write:
2015 National Conference: Audio and Video Now Available
from Nathan W. Bingham Feb 25, 2015 Category: Events
"God's people must cry out for His revival and a restoration of the light." —R.C. Sproul
Last week we held our 2015 National Conference on the theme, After Darkness, Light. We explored our need to be revived and restored to a high view of God, His law, His people, and His plan for the world.
We are now pleased to announce that the conference messages are available to stream for free on Ligonier.org or YouTube, purchase as a digital download, or pre-order on DVD and CD.
Purity in a Digital Age by Tim Challies
Repentance & Renewal by Rosaria Butterfield
Paganism in Today's Culture by Peter Jones
Pre-Conference Panel Discussion
Christ's Message to the Church by Sinclair Ferguson
A Puny God by Steven Lawson
Questions & Answers #1
No Place for Truth by Alistair Begg
Jesus Made in America by Stephen Nichols
Whatever Happened to Sin? by Russell Moore
It's All about Me by R.C. Sproul Jr.
Questions & Answers #2
I Will Build My Church by W. Robert Godfrey
Do Not Love the World by Kevin DeYoung
The Least of These by Sinclair Ferguson
It's Just a Book by W. Robert Godfrey
Holy, Holy, Holy by R.C. Sproul
Optional Sessions:
Lessons From the Upper Room by Sinclair Ferguson
The Daring Mission of William Tyndale by Steven Lawson
Abortion Front Lines with John Barros and R.C. Sproul Jr.