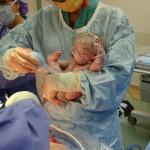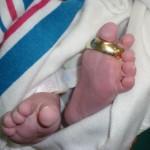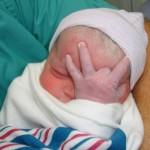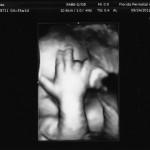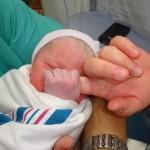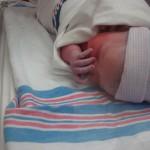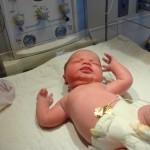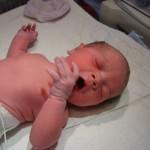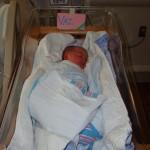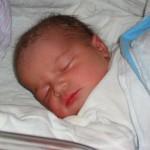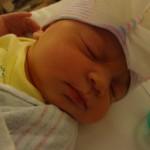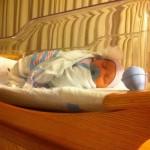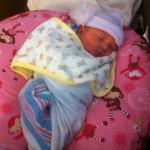 Evie (the baby formerly known as BGV) made a glorious, if somewhat messy entrance into the human condition yesterday at 10:10 AM, Eastern Daylight Time. She tipped the scales at healthy 7 lbs, 2 oz (3.2 kg) and measured a trim 19 and 3/4 inches (50.1 cm).
She is by any measurable, objective standard just one more life added to the tally of over 7 billion souls that inhabit this planet. Those are the facts in evidence.
The truth is quite another thing. The truth here is that Evie is the sum of all the choices I and Baby Momma have made over course of our lives. We cannot choose to change a single detail of our histories and expect this outcome. Evie exists as a result of every brilliant choice and every bone-headed move I have ever made. She is the product of Baby Momma's achievements and missteps. Evie is the reason I did not drown on a Puerto Rican beach on New Year's Day 2007. Evie just simply had to be.
How did the Oracle of The Matrix put it?
"Being The One is just like being in love. No one can tell you you're in love, you just know it,
through and through." 
"Balls to bones."
The truth is that, as I hold Evie, I must embrace the entirely of myself and accept it. Evie is a gift of life and of peace, and I will never be anything more important than her father.
This I now know, through and through. Balls to bones.
---
This started out in my head a simple gallery post for all of you who've been asking for more pictures, but I guess I couldn't help myself but
wax rhapsodic
. Thank you all for your best wishes and congratulations, Baby Momma and I are privileged to be able to share this experience with you.
I want to thank my former copy-Padawan Ben Levy for inspiring this headline. The circle is now complete.