On 16th September 2015, Apple launched its much awaited mobile operating system – iOS 9 for iPhone, iPad & other devices. This new successor of Apple Inc.'s OS is one step ahead in every aspect as compared to its predecessors. iOS 9 comes with some never before features that make its worth using.Let find out more about these new features that make iOS 9 the most powerful OS till date
1. Phone Number Lookup: This amazing feature helps iPhone users in knowing who is calling them from the unknown number by pulling up data from native mail app. This feature also works in the case of outgoing calls too.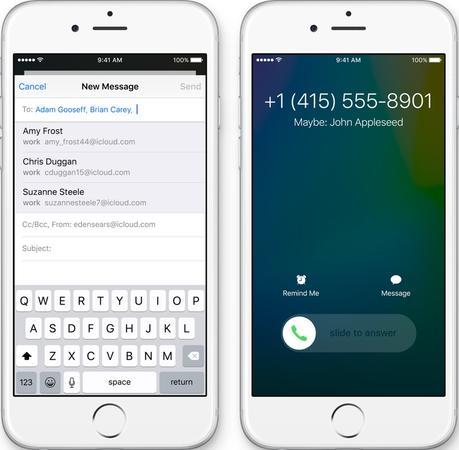 2. Searching Settings: On iOS 9, users can quickly swipe down from the top of the settings menu and search for any one of the myriad settings that are typically buried, meaning that they can get back to texting or scrolling through Twitter faster than ever.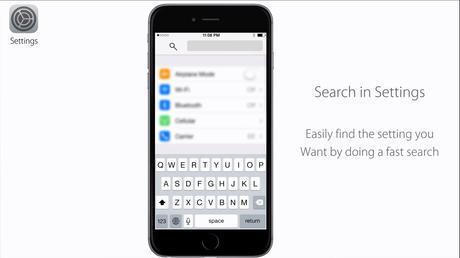 3. In-app search: This feature enables iPhone users to search within the third party apps, making it much easier to find contents than ever. Outlook & Dropbox apps are already supporting this feature.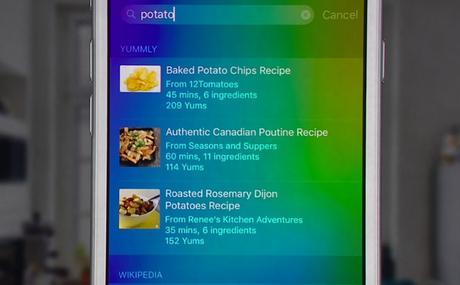 4. Wi-Fi Assist: This innovative feature ignores the Wi-Fi signals that are slowing your IPhone, iPad and switch back to the cellular data. Wi-Fi assist is a default feature on iOS 9!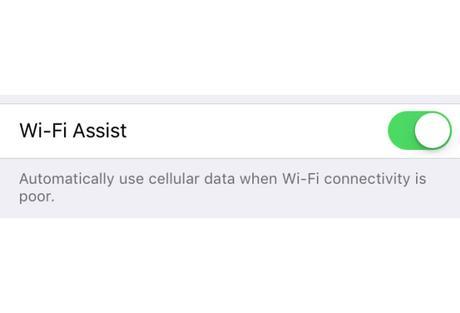 5. Headphone smarts: As soon as you put your earphone into your iPhone/iPad, iOS 9 gives you the suggestions of the recently users music apps. Most importantly, iOS 9 don't force you to use Apple Music.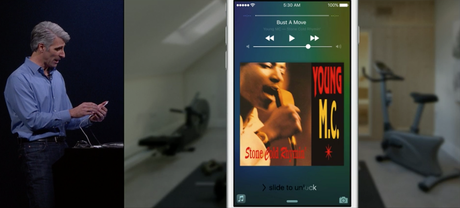 6. Low-Power Mode: iOS 9 offers long battery life as compared to iOS 8 and its other version. iOS 9 manages to offer longer battery life by halting background refreshing of apps, & cutting off animations. But the devices still performs all its key functions.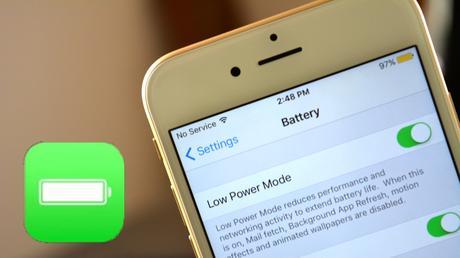 7. Double Tap for Apple Pay: On iOS 9, users don't require a password or fingerprint recognition for accessing Apple Pay. Now user can easily jump into Apple Pay just by double tapping the home button.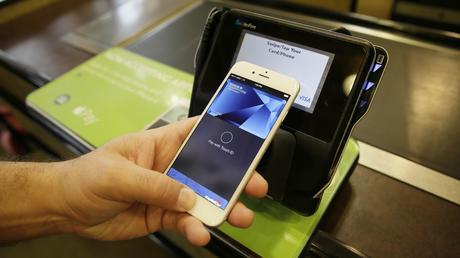 8. Note App: Last but not the least, new Apple native Note app is something that will help users in remembering their upcoming events and other important dates.
For more technologies, related news and updates stay tuned to our official blog section.
Finoit Technologies (I) Pvt. Ltd is a top-notch custom software & mobile apps (iOS, Android, and, Windows) design and development company.For iPhone/iPad apps development queries, write to us at [email protected] Also learn more about iPhone apps development services at Finoit Technologies.
5 Most Effective Social Media Marketing Platforms for IT Companies of 2015