And How to Access the Relief Capital Your Company Needs
Access to cash flow is vital for every business. And at some point, every business struggles to maintain it. Whether just starting, looking to expand, or struggling in a downward market, it's absolutely necessary to have access to funds your business needs to keep it running smoothly.
But it's not always easy.
There are too many reasons for banks to deny you a loan for your business. You're too new. You have a history of defaults. You don't have a high enough credit score. Whatever the reason, it's common for small businesses to struggle with getting the funds they need, even if they have a stable revenue stream.
And even if you get a loan, there are high-interest rates and risk of collateral to worry about. This can leave you paying out a lot of money in the long run. Luckily, there is another way to fund your business with far fewer barriers: a merchant cash advance (MCA).
What Is a Merchant Cash Advance?
An MCA is an advance based on the future profits of your company, not collateral or credit scores. This means it's an ideal source of fast capital for both new and struggling businesses.
What Are the Benefits of a Merchant Cash Advance?
There are plenty of reasons to consider an MCA for your business to help secure the capital you need for your business to succeed.
Fast Approval: MCAs don't require credit checks. Instead, your lender will look at your income stream and see how reliable it is to determine the level of risk. As a result, processing takes around 48 hours in most cases.
No Restrictions on Spending: The money is there to fund your business. You can apply those funds to how you best think the capital will help build your revenue streams.
No Collateral-Based Risks: Unlike when you take out a loan from a bank, you won't need to have your property assessed for collateral. Instead, you pay back the MCA based on your revenue stream.
High Approval Rate: Typically, merchants get approved more often with MCAs than with bank loans because credit scores and collateral do not need to be assessed.
No Surprise Fees: When you take out an MCA, you'll know exactly how much you're paying back. And because an MCA isn't a loan, you won't pay back interest. Instead, you pay the money borrowed back along with the lender's fees.
Problems with Merchant Cash Advances
While there are downsides to borrowing money from any company, it's important to choose the right lender for your business. Many lenders focus on providing MCAs to build up accounts so they can sell them off to collectors. In other words, they don't care about your business. They want you to struggle to pay the money back, so you stay in a cycle of continuous borrowing.
Get Your Business the Funding It Deserves
If you're looking to find access to the quick capital your business needs through an MCA, then you need a lender you can trust. You need a lender who will work with you to help your business grow. You need a lender who wants you to succeed.
At Ironwood Finance, we go beyond finance. Our goal is to help your business grow. This means that when you apply for an MCA, we'll evaluate your business first. Then we'll work with you to show you how you can use the MCA to expand your revenue streams, even if your company has had any of these issues:
Sub 500 credit scores
Multiple NSFs
A history of defaulting
Multiple MCAs out currently
Contact us today to find out more about how you can use an MCA to position your business for success.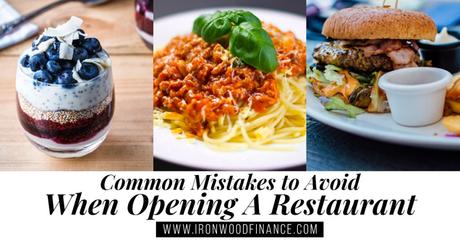 Receive more tips for your small business by subscribing to our newsletter: