Because It'll Be Winter Before You Know It
This Monday marked the official beginning of summer. While you may be one of those special folks who ran to the beach at the first sign of sunlight and temps above 40° (think you've been living here too long?), now is the time that we'll be flocking by the masses to the sandy shores of Lake Michigan.
Although Chicago has numerous beaches from north to south, we'll stick to what we call The Big Five – North Avenue Beach, Ohio Street Beach, Oak Street Beach, Montrose Beach, and Foster Beach – as these are the ones that tend to draw the largest crowds in the summer months.
So get your flip-flops, swimsuit, and sun tan lotion – here's the 411 on Chitown's best beaches.
North Avenue Beach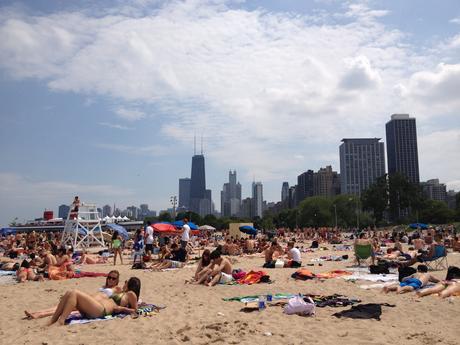 Photo Credit: Lease with Elise
Born from a landfill site in the late 1930s, this is now arguably Chicago's most populous beach. Get there early to grab a spot! If you're coming from LSD, you can't miss the huge boat-shaped beach house that holds lockers, a KISS FM live broadcast booth where a DJ spins daily, and Castaways Bar & Grill that has upper deck seating.
What to Do: Rent a jet ski , check out the annual Air & Water Show, or join a class from Sun & Moon Beach Yoga.
Who You'll See: Everyone and their mother.
Ohio Street Beach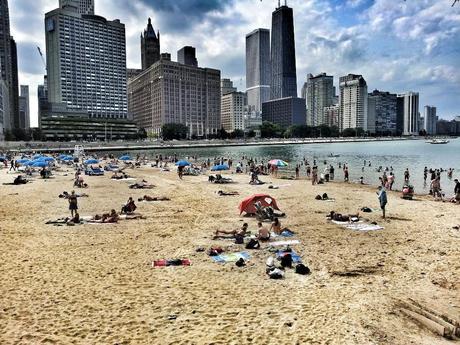 Photo Credit: Jonay
Commissioned by Lincoln Park in the late 1900s, this Streeterville beach is a go-to for summer. Its close proximity to the Lakefront Trail and shallow waters make it a great spot for open water swimming. Their newest addition is Caffé Oliva, a vacation-themed restaurant.
What to Do: Rent a cabana and grab a drink from Caffé Oliva, organize swimming lessons for little ones, or jog the Lakefront Trail.
Who You'll See: Tourists, families.
Oak Street Beach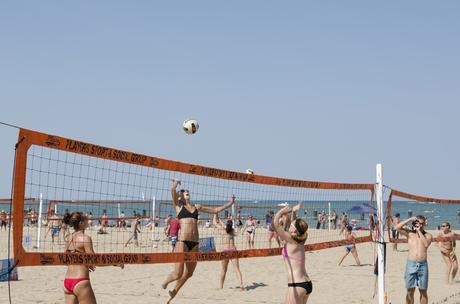 Photo Credit: Chicagoan
This fashionable beach near Michigan Avenue has the best view of the city's skyline compared to any other. Along with regularly holding professional and amateur volleyball tournaments, the beach also showcases work from a famous muralist. There's also Oak Street Beach Food & Drink, a full-service restaurant.
What to Do: Compete in a weekly bags tournament, catch live music on the weekends, or relax with a beachfront massage.
Who You'll See: Fancy Gold Coasters, pro volleyball players.
Montrose Beach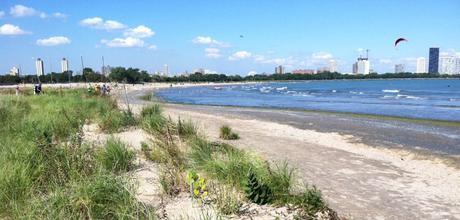 Photo Credit: US Fish & Wildlife Service
This popular beach has more of a neighborhood vibe than its downtown counterparts. Its wet and sandy "dune area" is a welcome habitat for migratory birds and plant life. The Dock at Montrose Beach is one of the city's oldest beach houses and hosts a ton of summer activities.
What to Do: Have dinner and listen to live music at The Dock, or rent a kayak.
Who You'll See: Uptowners, people avoiding large crowds at North Ave.
Foster Avenue Beach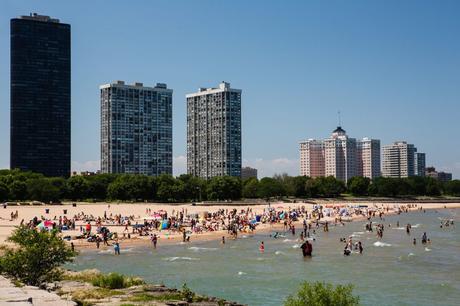 Photo Credit: Timeout
Also part of Lincoln Park's near century-long beachfront commissioned projects, this beach is another popular site for Northsiders. It's near Belmont Harbor and offers plenty of parking. It's also dog-friendly, with a designated dog beach located at the northeast end.
What to Do: Play with your pooch, or rent a bike that seats up to four.
Who You'll See: Dog lovers, cyclists.
If you're venturing South, there are plenty more beaches with boundless activities, like 63rd Street Beach's beautiful house that functions as a great wedding venue, or Oakwood Beach's newest music festival, Mamby on the Beach. With the 4th of July coming up and calling for spots to watch fireworks, you'll have an excuse to stop by any of these beaches soon!