At the end of October 2018 I started a weekly series on my The comments in Facebook can be amusing. I've linked to the original post in the date underneath so you can check them out.
Facebook page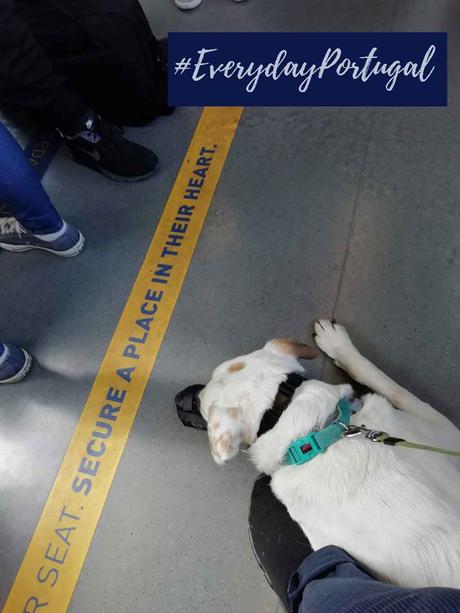 June 2, 2019
called Everyday Portugal, with a so I could find the collection. The series consists of little anecdotes about living in Portugal, accompanied by a picture from my phone. The individual anecdotes were too small for a blog post, but the right size for a Facebook post. Now that I've got a collection, I'm publishing them monthly here.
#28: The Portuguese are hugely sentimental.
This is on the Porto Metro, asking people to give up their seat to those who need it the most. In Toronto's TTC (transit) the language of similar signage would be "please" with an undertone of "don't be a jerk". But since this is Portugal, it's a direct appeal to the heart.
(And yes, Ice the Dog has to wear a muzzle on the metro.)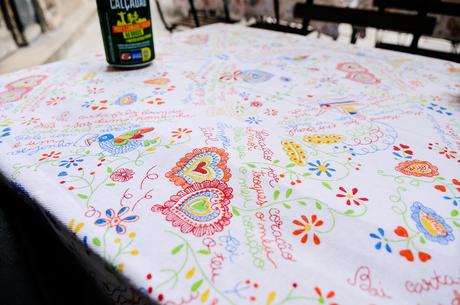 love notes on cloth
I ended up posting only one #EverydayPortugal in Month 8 because connectivity was an ongoing issue in Namibia during the birthday/anniversary trip. But while I'm on the topic, I thought I should give more other examples of the Portuguese sentimental nature.
In no particular order:
Lenços dos Namorados (Sweetheart Handkerchiefs)
See my post about these here: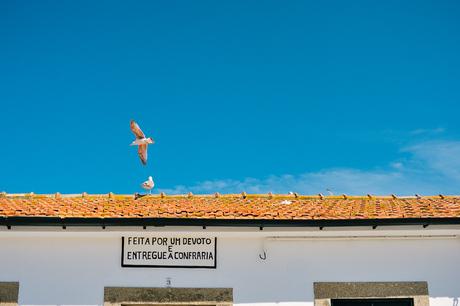 "Made by a devotee and delivered to the brotherhood"
Praia de Miramar, Vila Nova de Gaia
Portugal's winning entry in the Eurovision Song Contest 2017 is a tearjerker: "Amar Pelos Dois"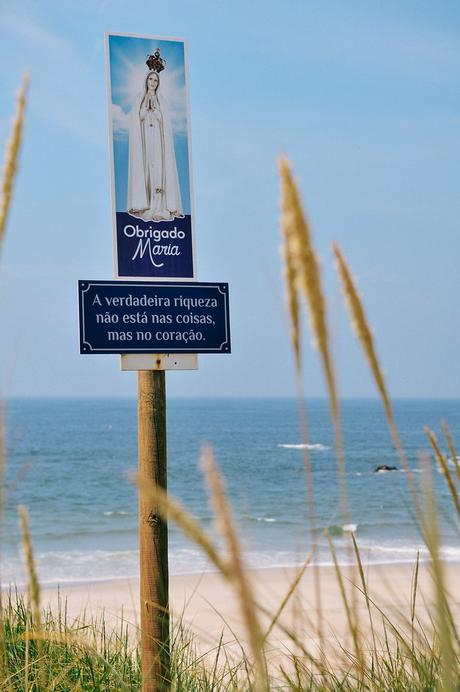 "True wealth is not in things, but in the heart."
Apúlia Beach, Esposende
This song makes people cry here, unabashedly. Imagine entering an annual contest in 1964, coming in last, and not winning until 2017... you'd cry, too!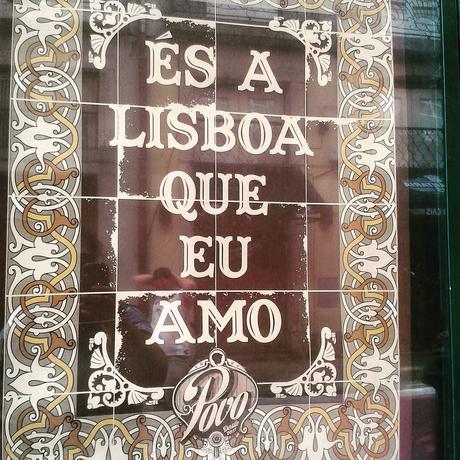 "Feita Por Um Devoto" (Made By A Devotee)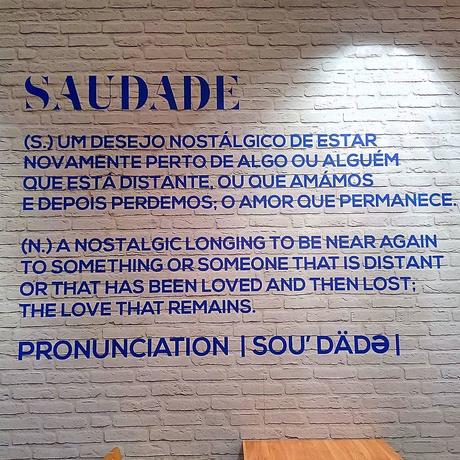 "A verdadeira riqueza não está nas coisas, mas no coração."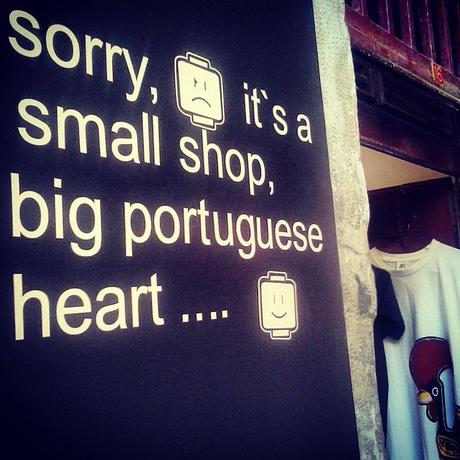 A Love For Lisbon
Saudade: as seen in Madeira Airport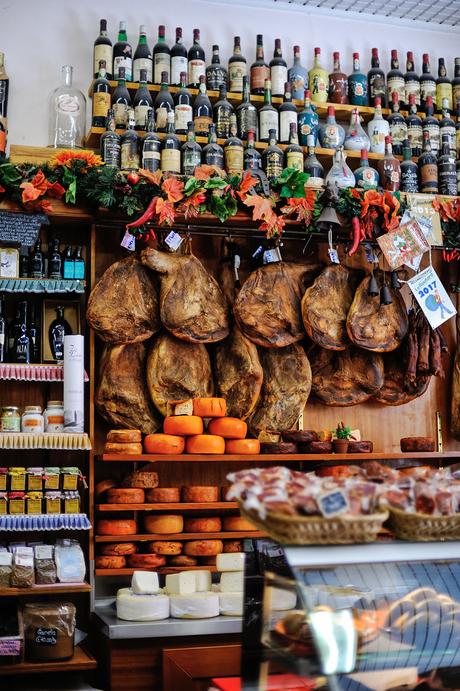 this is the name of a cherished deli in Porto
Big Portuguese Heart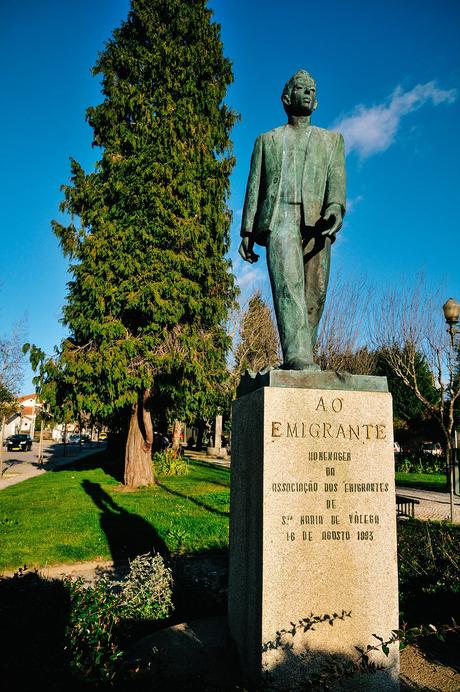 sculpture honouring the emigrants of Santa Maria de Válega (Ovar, Aveiro)
This was also #EverydayPortugal 7 (Month 2): tiny shops.
"Comer e Chorar Por Mais" ("Eat and Cry For More")
Sculptures Honouring the Emigrants of Portugal
These sculptures are all over the country, this is just one of them.