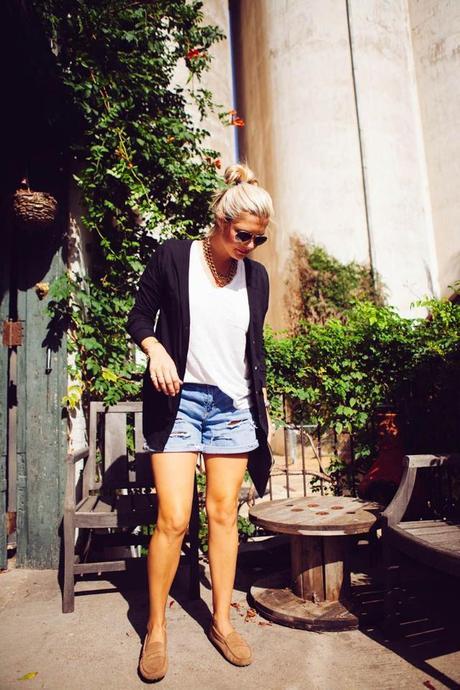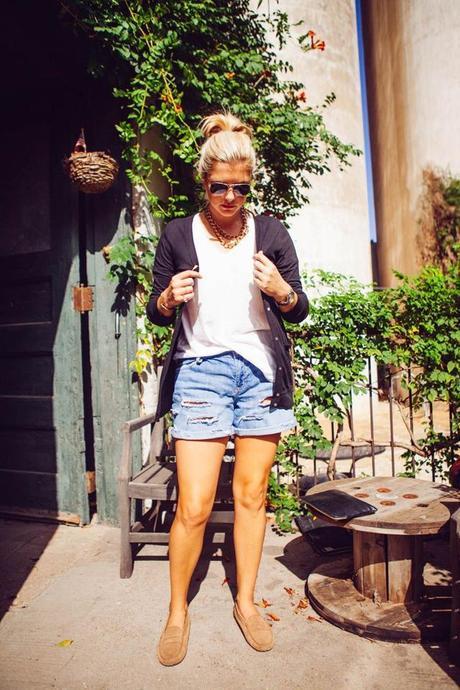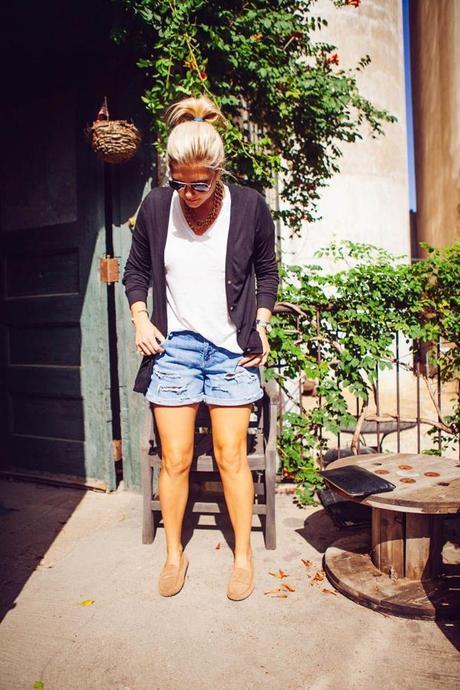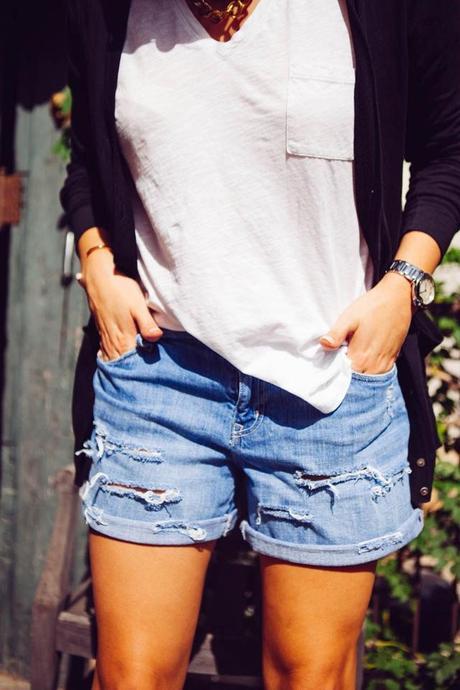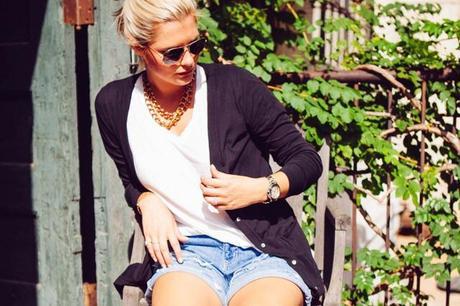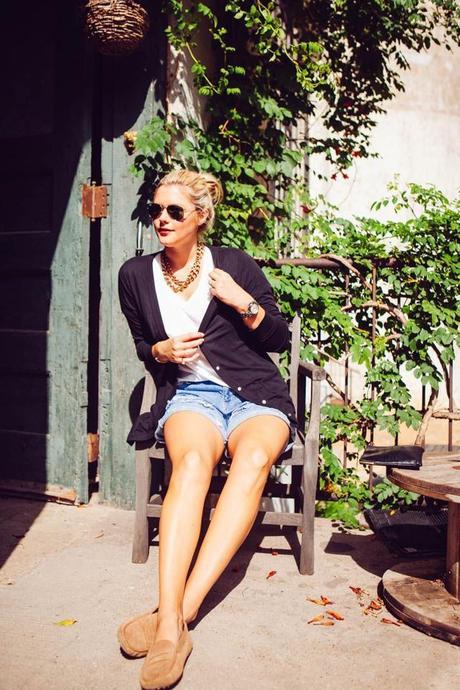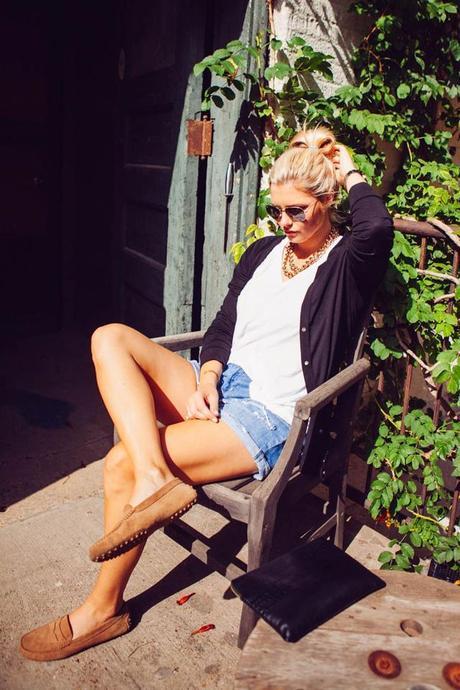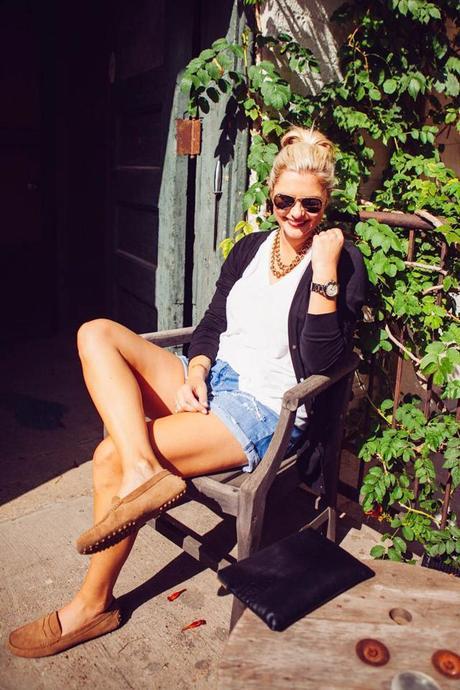 J.Crew Boyfriend sweater, Gap Boyfriend shortson sale (I distressed them myself), Madewell Slub V-neck t-shirt (on sale for $17), Tods "Gommini" Moccasin loafers,  Gold Chain Necklace,  Giles + Brothers Railroad Spike Pave bracelet, Hermes "H" bracelet (in orange), Jennifer Zeuner necklace, Ray Ban Aviator sunnies
What a Labor day weekend! Getting to celebrate my mother and her birthday in such a spectacular place was amazing! We had so much fun and created life long memories! It was a super quick trip so I packed two nice outfits and the rest really comfortable. My style revolves around comfort so when I am traveling this is extra important. My go-to accessories? Baggy t-shirts, over-sized shorts, and my Tods. The Tods were a gift from my sweet sister-in-law (shout-out to Steph). I originally wondered if I could pull off such a shoe but have quickly become quite a fan! I even just purchased a new snazzy pair yesterday (thanks to the sweet hubs).
I bought my first pair of loafers during a trip I took to London in 2005l. I loved them when I was over there but got home and never took them out of the box once. They weren't near as comfortable as I remember and just weren't "me." Now, I can't stop wearing the look! Loafers used to have quite a preppy connotation to them but in today's style, they are more of a relaxed look, a, "I rolled out of bed today but wanted to look semi put together." Which let's be honest, is my everyday morning! Since I can't seem to wake-up in enough time to look cute everyday, this outfit is on repeat. It is very comfortable and practical now and will be a great transitional look into fall!
On another and very exciting note – my new site is almost complete!!!!!!!!!!!!!!!! Please don't be alarmed when you come here and it says, SO THEN THEY SAY! Let the countdown begin!!!!!!

—
photography by suki lynn
–