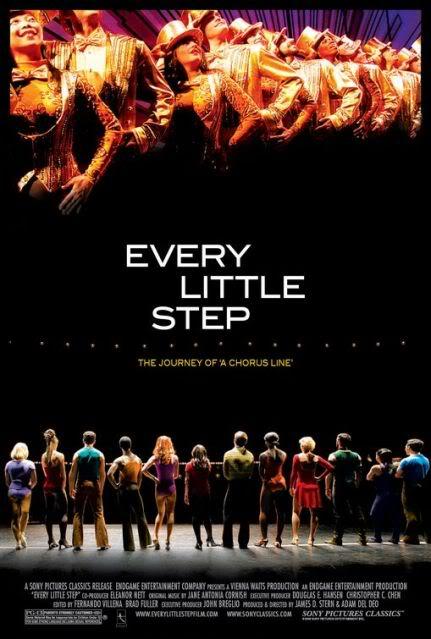 A documentary made on the build up to the revival of A Chorus Line, featuring many hopefuls going through the audition process to star on Broadway on the new version of the show. It also looks into the history of the show and why every performer wants to be in it!
As you may already be aware I have such a love for musicals and therefore watching a documentary about a musical is pretty much something I was very interested in. Even more so with it being about A Chorus Line as I have always wanted to see this show on the stage. It has some very catchy songs and performances, which feel so real. After watching this documentary I now understand why they feel so real, they are based on real people's stories from tapes that Michael Bennett was in charge of and that was how the show was actually created. Way back in 1973!!!
Seeing so many talented performers giving it there all with the singing and mainly the dancing just to get a call back really was amazing to watch. Showing how much they must put into every tiny part of the audition in order to get the job. They really must have exactly what the panel are looking for, for each role and can't really do anything wrong.
I think the fact that we are watching them go for a part in A Chorus Line makes it even better really, as that show is all about people auditioning for a part in a Chorus Line. That is exactly why so many performers hold this show so close to their hearts and want it that little bit more.
But also the back story of how the show came about and how it all makes sense. The little detail of having to change the title of the song Tits and Ass to Dance 10, Looks 3. Because it did not sit well with the audience seeing tits and ass as a title of a song in the playbill, after the title change audiences loved the routine. Yes I do realize that does make me a bit of a geek loving to know things like that. It just shows how simple little things can often make a massive difference in the long run.
It's pretty amazing that Michael Bennett brought this show from some performers talking late one night which was recorded just knowing that something was in it. Brilliant to see how successful it became as well, at one time (before Cats) it was the longest running show on Broadway. With this revival coming after a long time away from Broadway!
After watching Every Little Step  . . . It has just made me want to see the show even more and I am pretty sure a West End revival is starting soon! I would love a trip to London to see A Chorus Line!