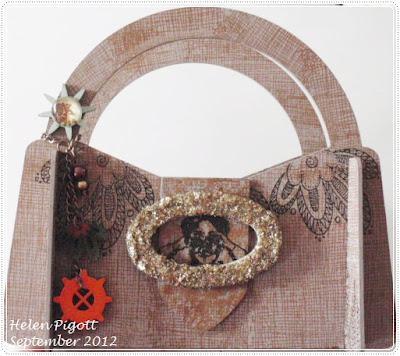 This is another Tando product I couldn't resist, after all every girl needs a handbag!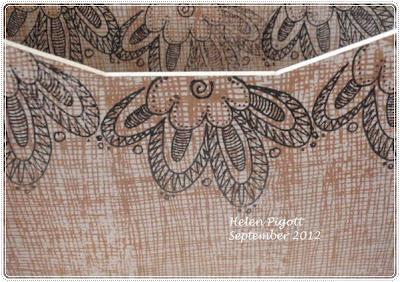 The board was painted with a 'Hazelnut' dabber from Ranger, and a chocolate coloured ink pad for the Indigoblu stamp 'Sarah's Choice' to given a hessian look. A Dylusions stamp was used for the flower design in black.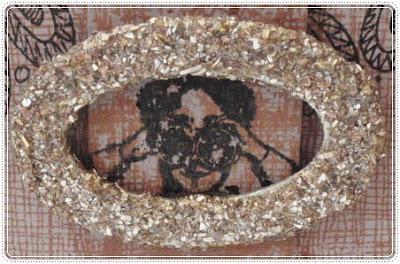 The I-Spy image is from the Indigoblu Grand Tour range, this is much smaller than the indiviual stamp of the same image. The oval clasp is covered in Crushed Glass Glitter with a coating of Glossy Accents.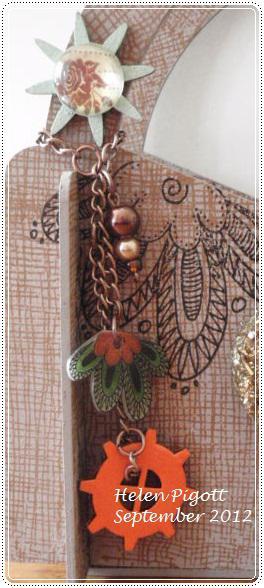 Finally I made a handbag charm clip using Tando cogs, painted with acrylic and covered in Glossy Accenst, pearl glass beads and using the same Dylusions stamp as on the hand bag I stamped onto shrink plastic, coloured using Promarkers and using a Heat Gun shrunk to size.