My lovely long time friend

Marilyn and her husband Trevor

travel a lot..

and they have just been to

the

 

IGUAZU FALLS


on the border of Argentina and Brazil
Portuguese: Cataratas do Iguaçu


Spanish; Cataratas del Iguazú




Meaning "Big Water"


 

The semi-circular waterfall is  80 m high and 2,700 m in diameter and is situated on a basaltic line spanning the border between Argentina and Brazil. Made up of many cascades producing huge sprays of water, it is  said to be one of the most spectacular waterfalls in the world. The surrounding rainforest has over 2,000 species of vascular plants and is home to the wildlife of the region: tapirs, giant anteaters, howler monkeys, ocelots, jaguars and caymans. 




Don't they just look fascinating !!


 

This  is definitely another 1st for my collection..


 Legend has it that a god planned to marry a beautiful woman named Naipi who fled with her mortal lover Tarobá in a canoe. In rage, the god sliced the river, creating the waterfalls and condemning the lovers to an eternal fall. The first European to "find" the falls was the Spanish explorer  Alvar Nunez Cabeza de Vaca in 1541.
  Click on the photo and it will enlarge.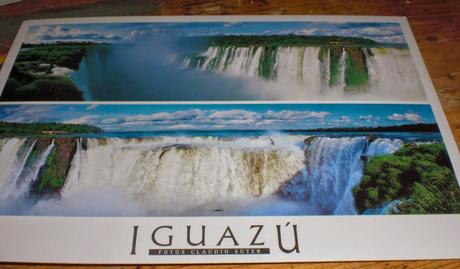 The Iguazu Falls are arranged in a way that seems like a reverse letter "J". The border between Brazil and Argentina runs through the Devil's Throat. On the right bank is the Brazilian territory, which has just over 20% of the jumps of these falls, and the left side jumps are in  Argentine, which make up almost 80% of the falls.




I have found a super blog post on Google about the Falls and the Devil's Throat..




Around this world

 by Erik.
 

If you do want to go , there seems a lot of rules and regulations

regarding visas, car hire and injections too, and differing rules

for either side as part is in Argentina and the other in Brazil .

Iguacu Falls Travel guide..



View Iguazu Falls in a larger map  

I was also very impressed with the stamp ...!!!

 

Who loves dancing? ME.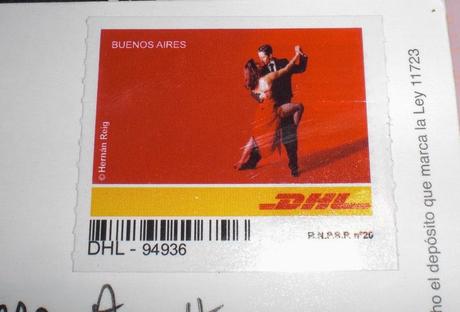 A BIG thank you to Marilyn .

 

I think she needs to start

 

A BLOG!!

 

What do you think Marilyn??

 

♥ ♥ ♥ ♥ ♥