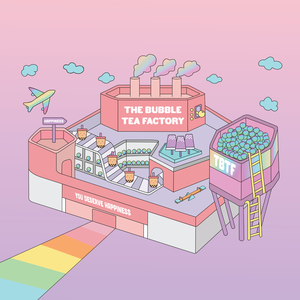 This is possibly one of the most exciting event in the last quarter of the year and I can't wait to share with more about it with you. Your eyes didn't play any tricks on you. It is really the Bubble Tea Factory. Being quite a fan of this sweet thirst quencher, this is one journey that I cannot miss.
This exhibition consist of 10 playful and visually spectacular installations, inspired by the ingredients of bubble-tea. Each showcase is designed to enthrall the min and excite the sense of the participants. Pss...it comes with some limited edition Boba booster pack cards and a drink at the end of the journey!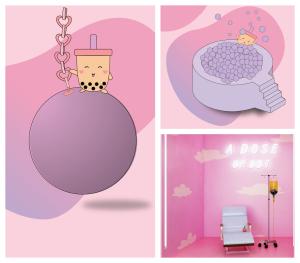 This happy place will be open from 19 October to 18 December 2019, from 4pm to 10pm on weekdays, and 10am to 10pm on weekends. Tickets are available from 19 September at 10am, via official ticketing partner Eventbrite and cost $24 (weekday) and $28 (weekend). As part of an opening special, tickets will cost $18 (weekday) and $23 (weekend).
Alternatively, you could always wait for my thorough review of the place (keep a lookout of it) although this would mean you will miss the opening special discount. Whatever suits your boba, I can't wait for 19 October already!!! Maybe Oct should be my favorite month...