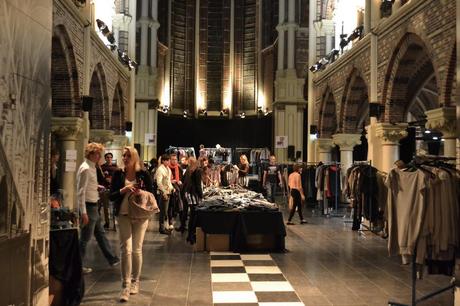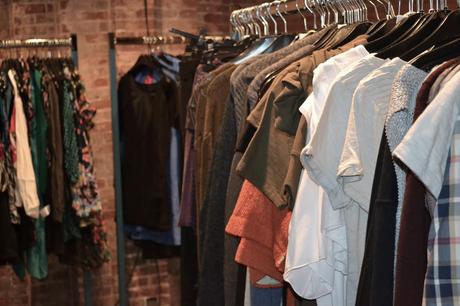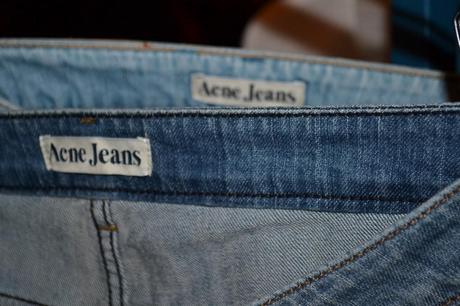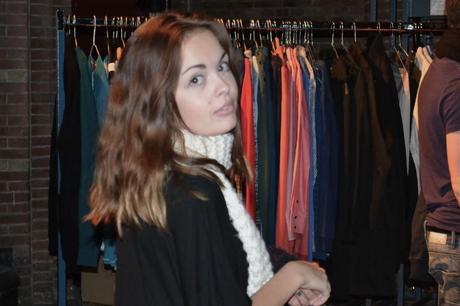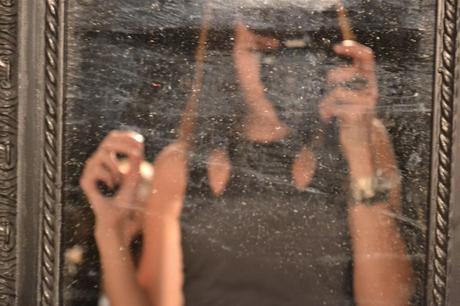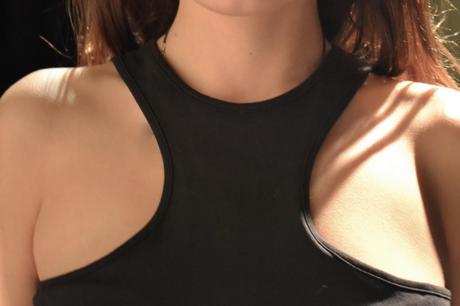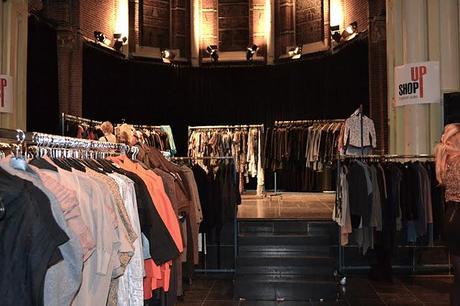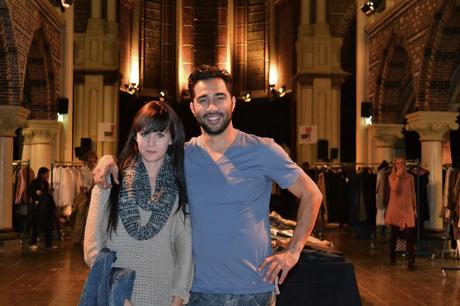 Yesterday I went to the ShopUp Fashion Sale! I had never heard of it, but won two tickets via Fashionchick for their VIP night. ShopUp Fashion Sale is a monthly returning sample sale, selling all kinds of great brands like Cheap Monday, Mads Norgaard, Acne jeans, and many more. Each month there's a two day sale in a different location in the Netherlands. This weekend, it's in Amsterdam! I went with the lovely
Laura
, and we were quite stunned by the beauty of the location (an old church) and the amount of clothes and jeans they had (for men and women)! We spent two hours going through amazing items that were up to 80% off  (Acne jeans for 50 euros!). As I've said, we went to the VIP night, but today and tomorrow the sale goes on, is accessible to all and most of all: it's free! So if you're (living) in Amsterdam, you should definitely stop by! And if you're not, no worries, next month they will be in another city. Just keep an eye on their website and Facebook page. I'll definitely be joining another one of their sales, since I love the brands that are for sale!
What you're looking at:1. The beautiful venue (very close to Amsterdam Central Station, if you're going).2 & 3. Some of the clothes.4. The lovely
Laura
who I had so much fun with that night.5. Trying to take a picture of the Cheap Monday vest I was trying on, but the mirror was too nasty!6. Laura in the top. I absolutely loved the neckline but the fit wasn't made for me, unfortunately.7. More clothing, they had so many things to choose from!8. Me and Ingmar, the man behind ShopUp. 
What I did get at ShopUp? I'll show you soon!