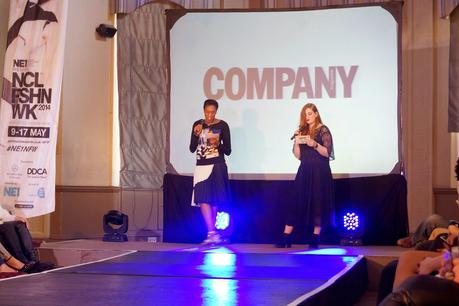 On Saturday I attended Company Presents NE1's Newcastle Fashion Week catwalks showcasing high street SS14 trends. It was the first time I'd been to an official catwalk too, how exciting!
Carlene Thomas-Bailey and Alexxia Elizabeth from Company Magazine presented the catwalks, which were held in the Chandelier Suite of The Assembly Rooms. An amazing location for both the high street catwalks and the designer catwalk held later on that evening. They both said a few words then introduced the very special guest; Julien McDonald, who was actually meant to be sitting beside me in the frow, but he sat behind instead, with the two girls from Company Magazine. At least that saved me from elbowing him in the face or awkwardly nudging him when I was taking photos!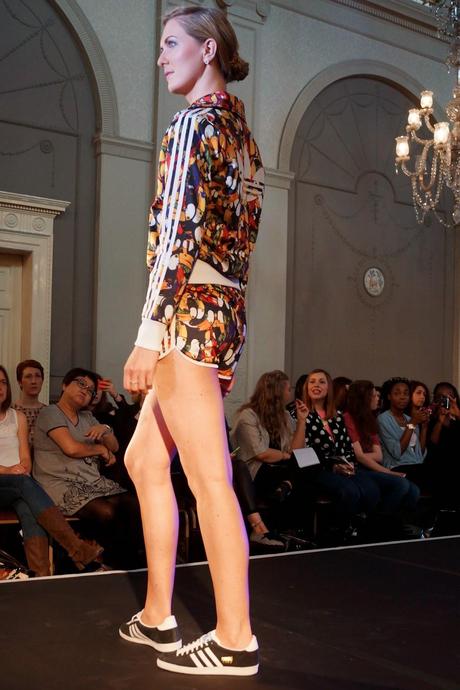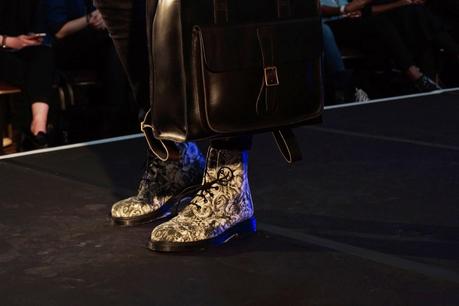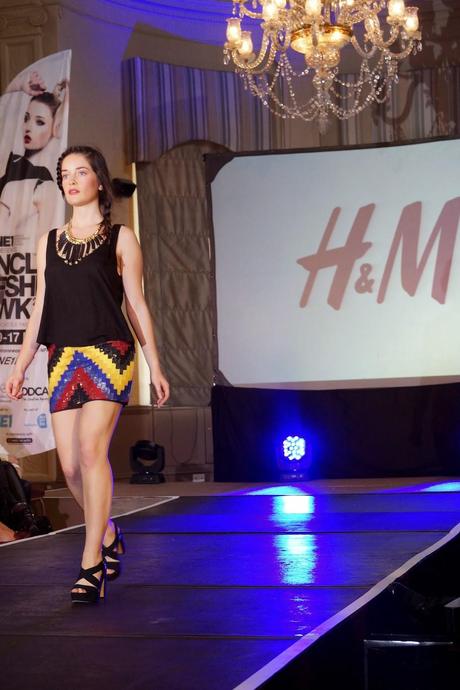 All the top high street names (apart from Zara, as there's not a store in Newcastle - boo! There used to be and now it's a trek to the Metro Centre to the closest store) like Primark,  H&M, Topshop, River Island, M&S and even Specsavers were showcased. A few giggles were shared between

Chloe

and I when Calvin Klein underwear models took to the catwalk, neither of us expected to see that...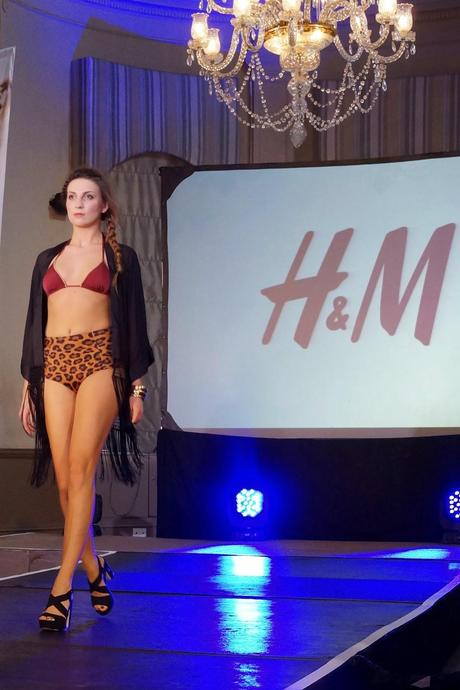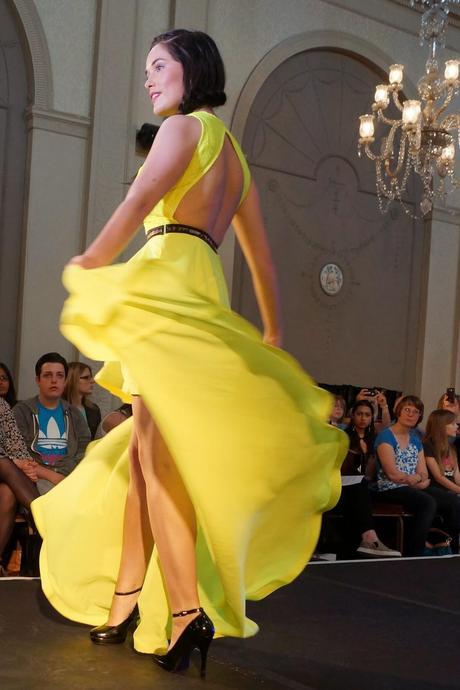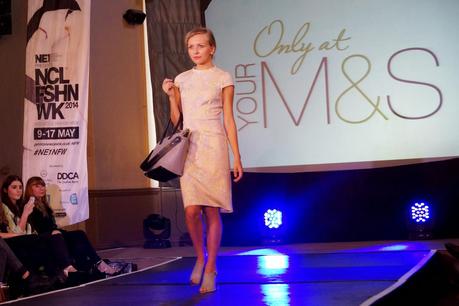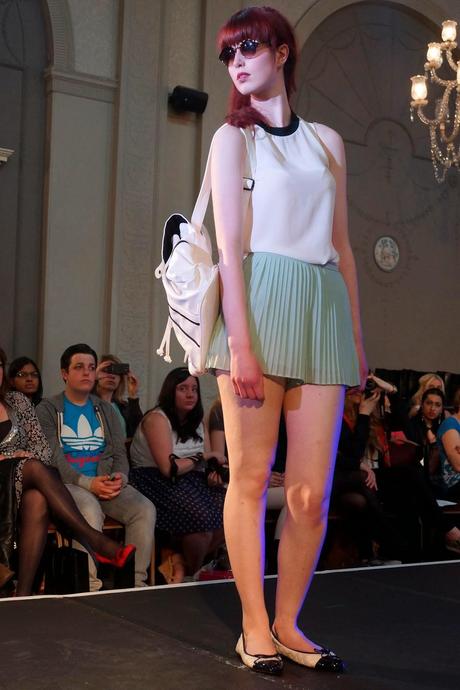 The main theme was color and plenty of it! There were lots of festival inspired pieces and boho themed kimonos and floaty prints. Pastels are still big for this Spring/Summer; Topshop showed a few pastel items toughened up with bomber jackets and M&S had a lovely pale blue suit and printed pastel dresses.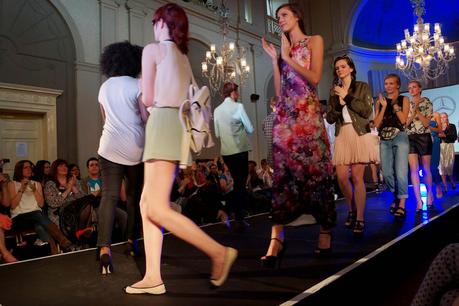 For me the stand out pieces came from Adidas - that printed tracksuit! I'm not even a particularly sporty person, nor do I know when I'd wear something like that, but it just instantly grabbed my attention! H&M's sequin zigzag skirt looked amazing and I loved the mis-match bikini with the high waisted animal print bottoms. I've no need for a bikini, but if I was, I think I'd be headed there!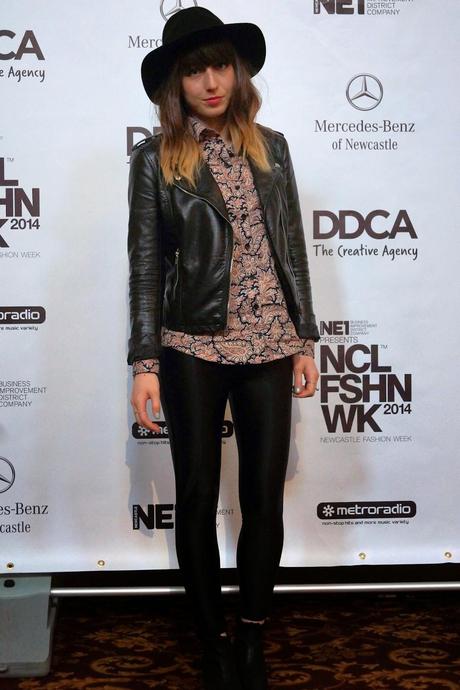 Here's what I wore; my fedora, (as there was a chance of rain, and indeed it did rain - hence no outdoor outfit snaps) disco pants, trusty leather jacket, my Topshop allegra boots and my paisley print shirt to inject a bit of color into my somewhat black outfit. Clearly demonstrating my best 'smile without smiling' expression mixed with 'I'm so hungry, someone get me a burger asap'. In total we were there 4 hours for the catwalks, which was way longer than we'd anticipated, so in the future at any shows, I will be taking more than just a half bag of Munchies and a bottle of water!




Have you been to any catwalks before? Would you go along to NE1's Newcastle Fashion Week?




You can follow me on 

Bloglovin

 | 

Twitter

 |

 Facebook

 |

 Instagram | 

YouTube

Don't forget to enter my 500 followers giveaway here!