I discovered the Writer's Atelier through NanOrlando, when they hosted a series of NaNoWriMo prep sessions. (I didn't use NaNo for its strict purpose of writing this year, but as a motivator to continue with my Horatio edits.) I was struck with how useful and supportive their community is. Without knowing me, they welcomed my then 2 month-old into a write-in, and everyone there truly enjoyed his presence and helped me feel comfortable.
So of course I looked at their other activities, and the online class Master Your Marketing with Christina Farley caught my eye. Last fall, three of my editing/social media clients asked my advice on building a platform for their nonfiction works, and that raised new questions for me. Farley looks to address a lot of these questions along with some basics of social media.
I asked Farley the questions that my clients asked me, to see what I might learn from her course. Below are her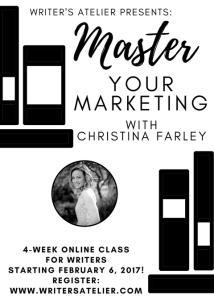 answers.
CMJ: What does a writer's brand mean to you?
CF: I like to think that a writer's brand symbolizes who you are as a writer. It not only ties in with your books and writing style, but it draws from who you are as a person. Also a well-developed author brand is more than just the cover of the book or a Twitter header. It delves deeper into all the aspects of the persona of you as a writer. A true test of this is a reader/editor/agent/ should be able to in one glance at any aspect of your writer's persona grasp a clear concept of who you are as a writer.
CMJ: What does "platform" mean to you? As in, when a publisher says they'll read a proposal or manuscript if a writer builds their platform?
CF: An author's p latform is essentially like the 'auditorium' (if you will) where your voice as an author is heard. Imagine you standing on the stage (scary for some of us introverted writers!) and those sitting in the audience are all of the people excited and eager to hear what you have to say. What you are displaying on the stage and how many people sitting in your audience is what the publishers are interested. An author's platform is a key component for the nonfiction writer, and though not as important for the fiction writer, it can still be a valuable resource if utilized effectively.
CMJ: How do you divide writing and marketing time?
CF: Writing must always come first. Every time. But there are hours in your day that your brain needs a creative reprieve. That's when you can spend time on your marketing. The key is to prioritize what is most important and essential to your marketing needs. From there, you can break down a plan and schedule yourself so you aren't overwhelmed and your writing doesn't goes by the wayside.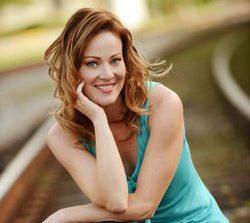 CHRISTINA FARLEY is the author of the bestselling Gilded series, a YA contemporary fantasy series set in Korea and upcoming middle grade, THE PRINCESS & THE PAGE, set in France. GILDED was nominated for Korea's Morning Calm, Ohio's Buckeye award, and the Tome's It List. It also was hailed in Epic Read's anticipated reads, PriceStyle's recommended summer reads, Book Riot's favorite myth inspired reads, and BuzzFeed's 21 amazing series they'll miss. She is a certified teacher holding a master's degree in education and has taught writing workshops worldwide.
Christina's Books: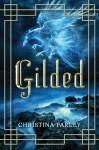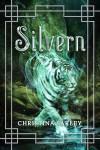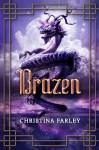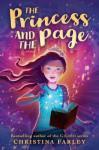 I will always jump on learning a new way of social marketing, and will report back here on each of her courses*. You can register for the entire series or a'la carte, and also include one-on-one mentoring.
* DISCLOSURE: I arranged a discount to the courses in exchange for reporting on each one.