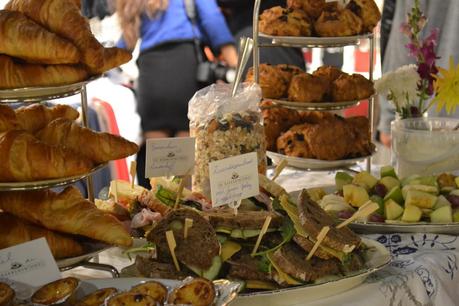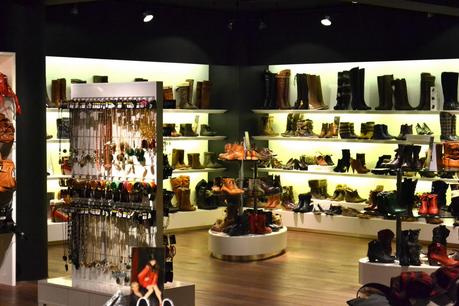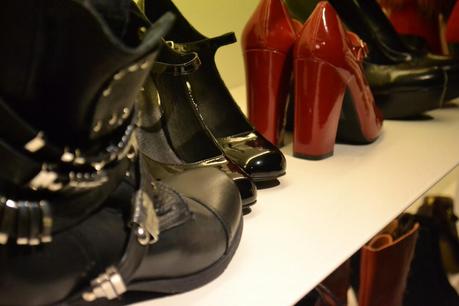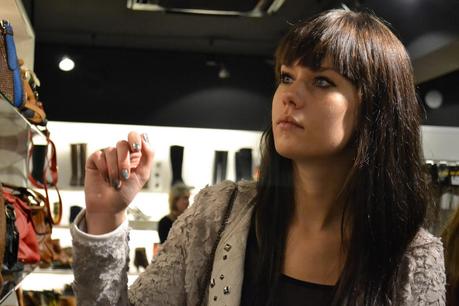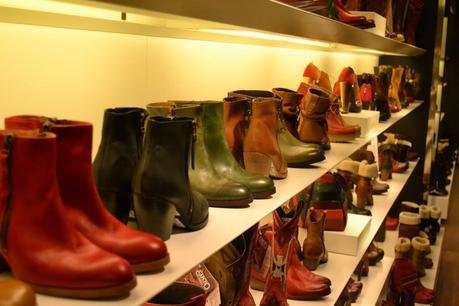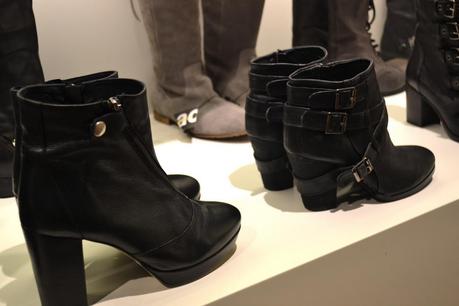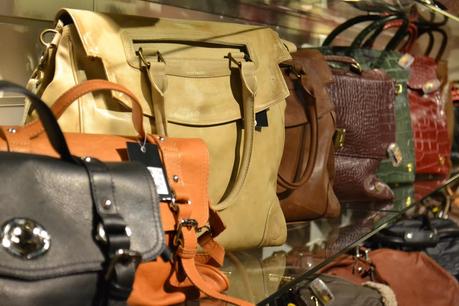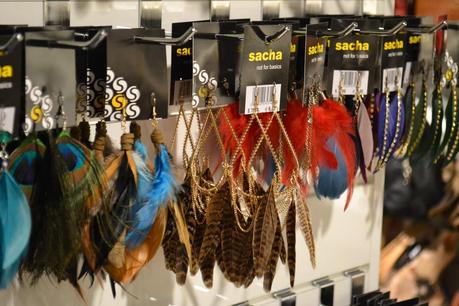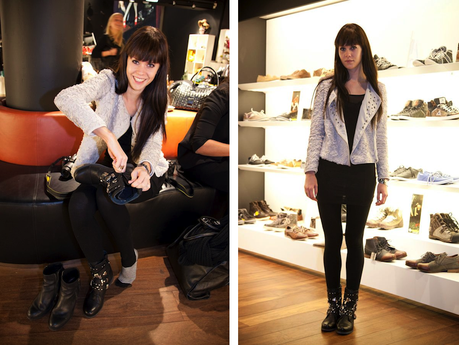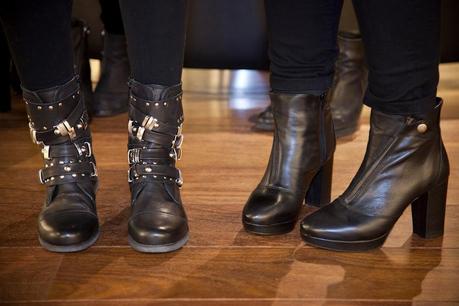 This monday I went to the Blogger Breakfast at the Sacha XL store in Utrecht.You Dutchies already know Sacha as being a great Dutch shoestore, but the XL store is a new concept. The store is huuuge, and next to many shoes, they now also sell lots of accessories like bags and jewelry, and even some clothing! All you need is a great LBD, or even just jeans and a t-shirt, and you can style the rest of your look at the Sacha XL store. We had a lovely breakfast there and then we had the chance to try on all the shoes we liked. I loved all the black boots pictured above, and I just couldn't resist to take a pair home.. It's the pair you see me trying on, and on the left in the last picture. Don't you just loooove how they rock?As a shoe fan, I had a great morning and it was also great to meet a lot of sweet fellow bloggers! 
For the Dutch girls, the Sacha is actually organising another event in which you can do the same thing I did monday! On November 26th is the Sacha Get Dressed Up event in the Sacha XL Store in Utrecht. From 12.00 till 14.00. There will also be a stylist to help you create the most amazing looks! 
Sacha XL Store - Vredenburg 9, UtrechtSacha Get Dressed Up Event - 26 November from 12.00.